ILM Visual Effects Team Provides Answers to Lingering "The Rise of Skywalker" Questions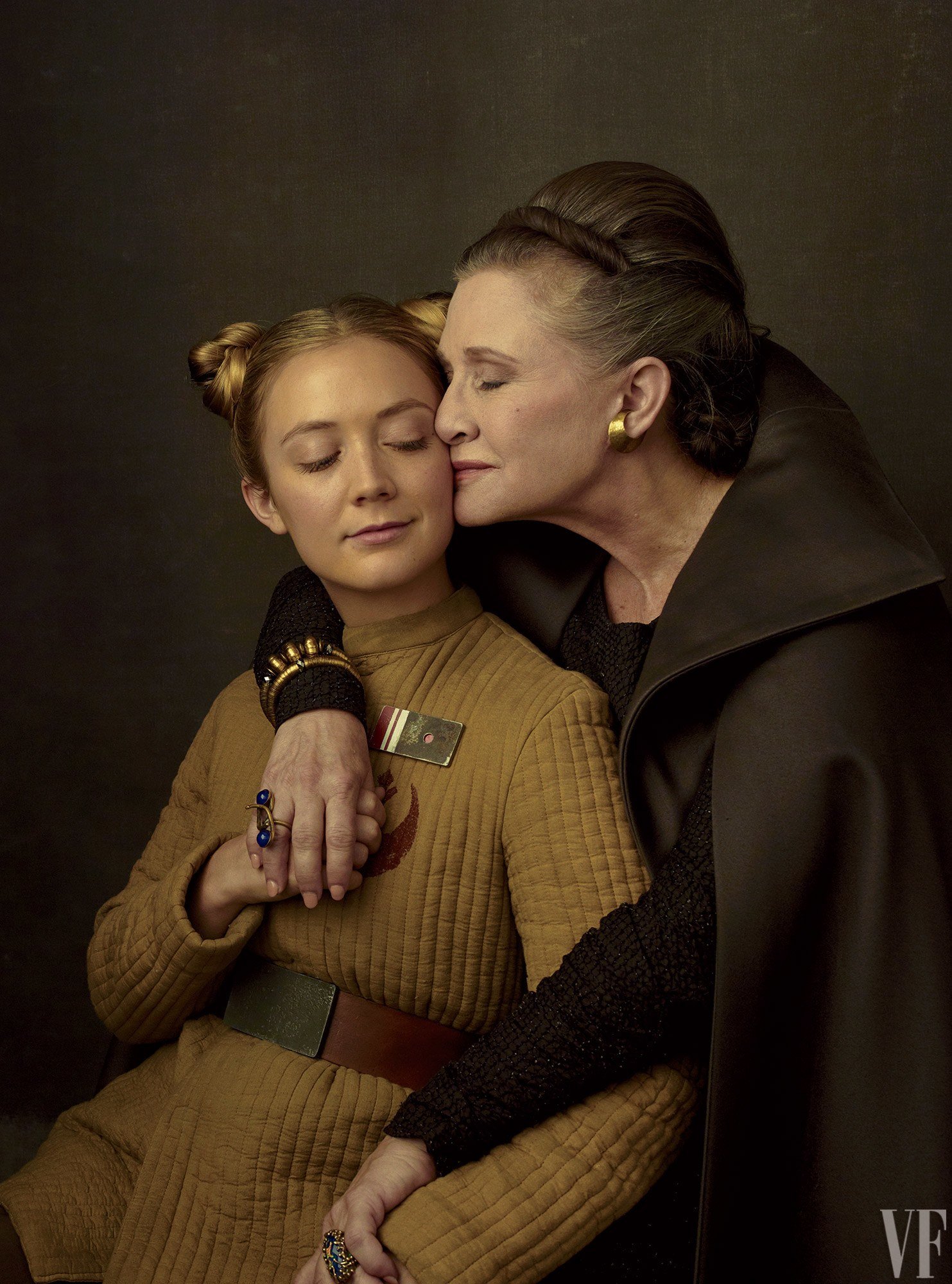 Rumors of a three hour plus J.J. Abrams cut has been making its way through Reddit and Twitter over the past week and while the jury is still out on its supposed existence, the ILM visual effects team sat down with Yahoo Entertainment to clear up some lingering questions.
After Carrie Fisher's untimely passing in 2016, plans for her beloved General Leia Organa were a hotly debated issue both online and behind the scenes of The Rise of Skywalker. Many fans were aghast at the idea of Leia being portrayed by a purely digital creation ala Peter Cushing's Grand Moff Tarkin in Rogue One while others couldn't imagine the saga being concluded without her. In a having-his-cake-and-eating-it-too manner, J.J. Abrams managed to cherrypick from both camps and find a way to honorably present and respect Carrie's legacy. Using eight minutes of extra footage from The Force Awakens as well as moments from Rian Johnson's The Last Jedi, Abrams was able to weave Leia into the narrative of his film. While that knowledge has been commonplace for some time, there is one scene in the new film that features a younger Leia training with a post-Return of the Jedi Luke that wasn't cobbled together with existing footage. Enter: Billie Lourd.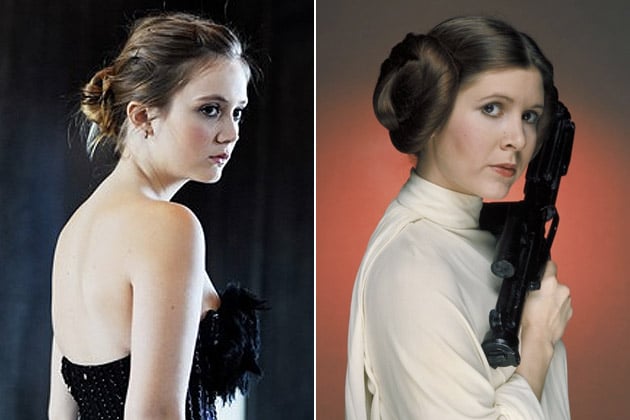 Billie was playing her mother. It was a poignant thing, and something that nobody took lightly – that she was willing to stand in for her mom.
Tubach reveals that Lourd assumed the role of "young" Leia in the scene alongside Mark Hamill. Both actors had their faces digitally replaced in the final edit, Hamill receiving the de-aging treatment and Lourd's face being swapped with an image from Return of the Jedi. While it couldn't have been easy taking on the mantle of the role that made her late mother an icon, Lourd and the visual effects team were sensitive to its poignancy.
It was an emotional thing for everybody to see her in that position. It felt great for us, too. If you're going to have someone play [Fisher's] part, it's great that it's [Billie] because there are a lot of similarities between them that we were able to draw from. The real challenge was just making the Leia footage we had to work with fit in that scene.
If you were hoping for more flashbacks showcasing Leia's lightsaber training, you'll be disappointed to learn that no longer cut exists. According to visual effects supervisor Roger Guyett, his team scoured the original films for outtakes they could use after the removal of the training helmets and what we see is what we get. As to the future use of Leia's likeness in Star Wars, Guyett believes that decision comes down to the late actress' family. "The truth is that Carrie was a friend of J.J. and Billie is a friend of J.J. They talked a lot about that, and I think the heart of it is the utmost respect for Carrie and her memory and her performance."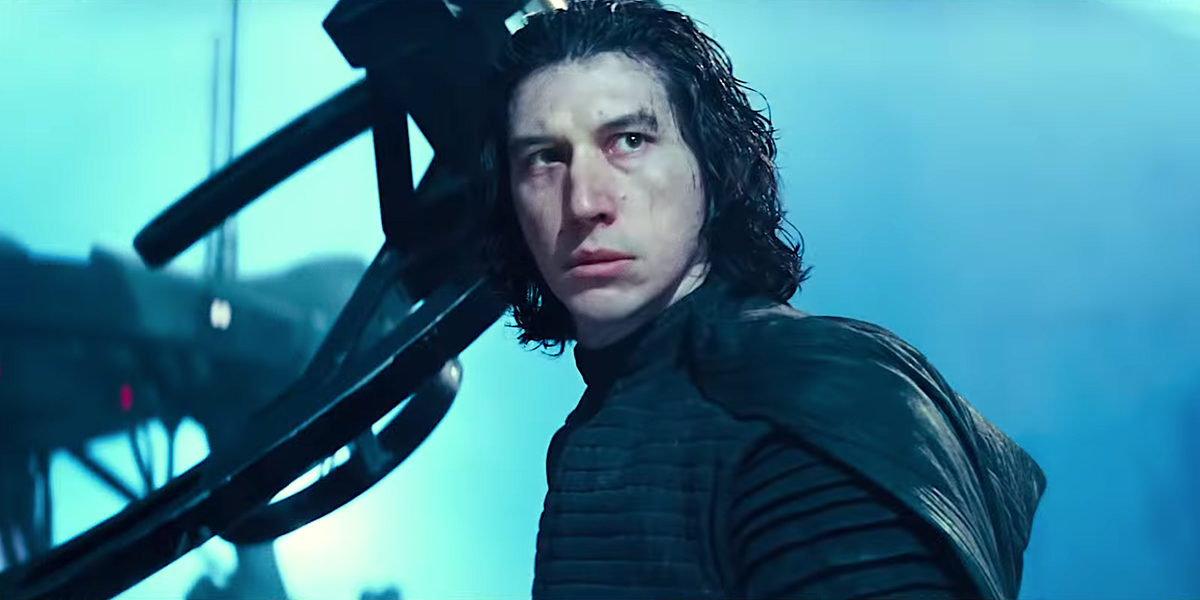 In the final sequence of The Rise of Skywalker, Rey returns Luke and Leia's lightsabers to Tatooine under the watchful guise of Luke and Leia but many were left wondering about the absence of an even more recent Force Ghost: Ben Solo. There's a simple albeit technical answer for that: it doesn't exist. Guyett says his team was never tasked with creating a Force Ghost version of the deceased Supreme Leader. Another Force Ghost you shouldn't expect to find in that rumored extended cut? Anakin Skywalker.
But another Ghost did make the cut: Rebels fans will happy to know that the ship is certainly present for the final battle. And that's not all. "J.J. was very keen on getting some of that Star Wars history and nods to other series in there, because he loves that stuff so much" according to creature and special make-up effects creative supervisor, Neal Scanlan. "The Fireball from Resistance is in there, and there are some other ships from the other animated series. You throw them in the giant fleet, and they get lost a little bit in the mix."
Speaking of ghosts, the visual effects team had no further information on how Emperor Palpatine survived his literal fall from grace. And according to The Rise of Skywalker editor, Maryann Brandon, the film doesn't either.
I don't think there's anything you haven't really seen. J.J. would always shoot variations on scenes – that's the natural moviemaking process. But angles, we change lighting, maybe there's a dialogue variation. It's just naturally what we do.
While news of the rumored cut will continue to persist until confirmation is secured one way or another, we can rule out any appearances by Anakin, Force Ghost Ben, young Luke and Leia, and Palpatine. That leaves room for the possibility of deleted scenes featuring the core cast, particularly Kelly Marie Tran's Rose Tico, still existing. Fans may need to wait until the film is released on Blu-Ray to find out just how many of those scenes exist but for now it's nice to think that there still may be plenty of new scenes for us to feast our eyes on to fill the long gap between now and the next time a Star Wars arrives in theaters.
Under the twin suns of Los Angeles, Chris continues to mourn the loss of Admiral Ackbar while championing the rights of Ewoks everywhere. Follow him on Twitter and Instagram @Chri5Manning for all your pun needs.