First Preview Released for 'Star Wars: Empire Ascendant'
For almost five years Marvel have followed the adventures of Luke Skywalker, Princess Leia, Han Solo, and their friends following  A New Hope. Now, our heroes have finally reached Hoth, and the Empire isn't far behind, in this first preview for Empire Ascendant.

This week sees the release of  Star Wars #75 , the final part Greg Pak and Phil Noto's  Rebels and Rogues arc, and the start of December brings with it the conclusion of Simon Spurrier and Caspar Wijngaard's  A Rogue's End in  Doctor Aphra #40. With both long running series wrapping up, Marvel are preparing to bring all the threads together in  Empire Ascendant, an oversized special written by Greg Pak, Ethan Sacks, Charles Soule, and Simon Spurrier, with art by Luke Ross, Roland Boschi, Paolo Villanelli, and Caspar Wijngaard that will bring our favorite heroes and villains to the time of  The Empire Strikes Back.
Now, Marvel have released an exclusive look inside the special issue, with a page of artwork by each of the featured artists. The pages aren't final yet, and feature no dialogue, but they show Echo Base and our Rebel heroes.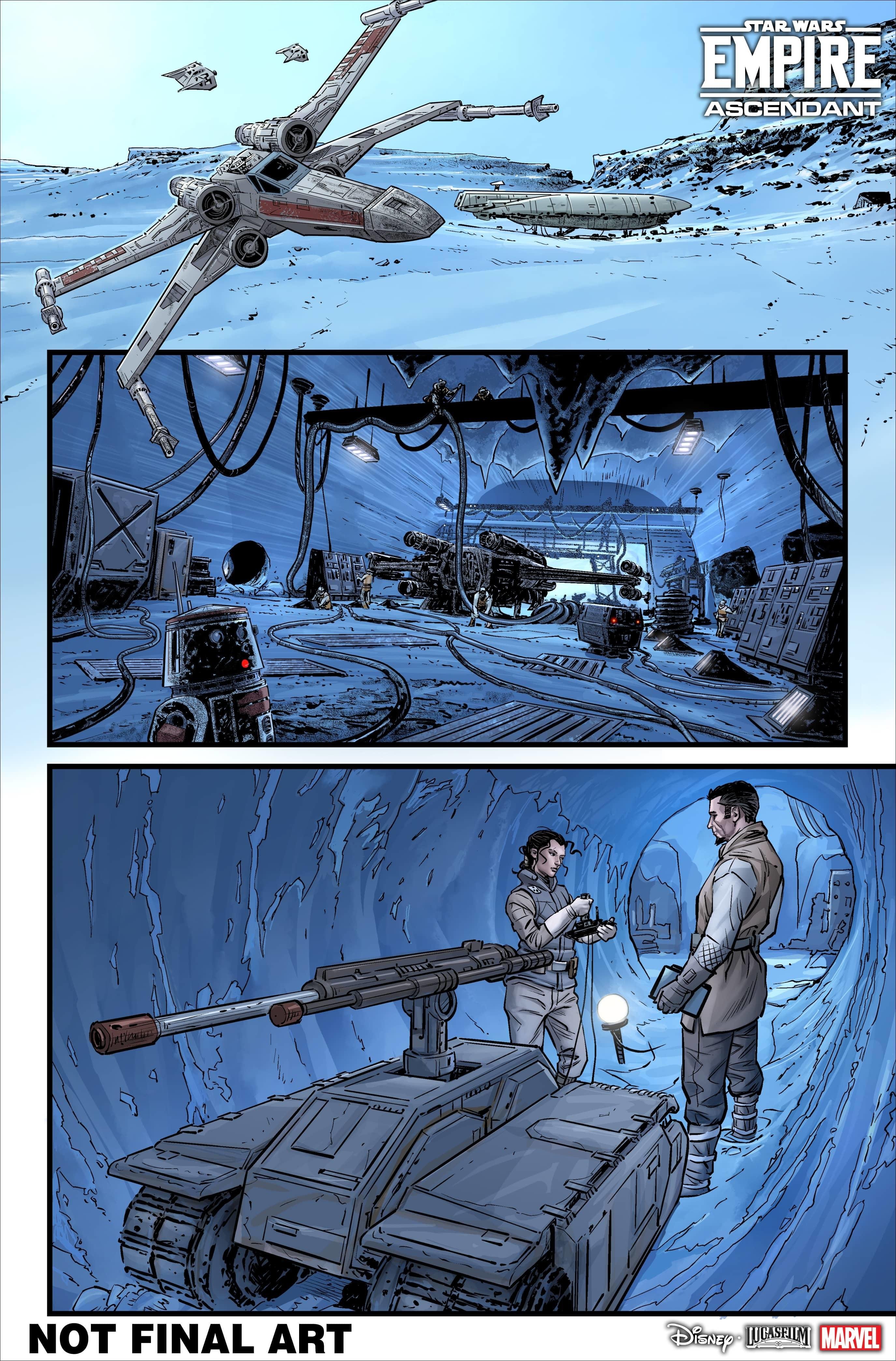 The solicitation for the special issue says:
"DESTINED FOR HOTH! Luke Skywalker, Princess Leia Organa and smuggler Han Solo have struck blow and winning blow against the Empire. The Rebels are digging in their defenses on the remote ice world of Hoth – but how long will they truly be safe from their many enemies?

Darth Vader will stop at nothing to crush the rebels but hi efforts to locate their new base have been in vain. Will the dark side of the Force guide him to the missing rebels and young Skywalker or mire the dark lord in the conflicts of his past?

Despite a life riddled with treachery and destruction, Doctor Aphra has found a family (of sorts). Former Imperial instructor Magna Tolvan and Aphra's young ward Vulaada will have to face the struggles of a life of rebellion, while Aphra reckons with her legacy.

Former Imperial loyalist turned cyborg bounty hunter Beilert Valance is taking on a dangerous new mission. And the lives of the entire Rebellion – including his old buddy Han Solo's – are at stake should he fail…"
Star Wars: Empire Ascendant #1 arrives in stores on December 18, priced $5.99.
Then, next year will see Marvel relaunch their entire line of Star Wars ongoings. The flagship Star Wars series will relaunch in January as writer Charles Soule and artist Jesus Saiz explore the aftermath of The Empire Strikes Back. February brings a new Darth Vader series by Greg Pak and Raffaele Ienco, set parallel with the main series, and finally April will see the return of Marvel's breakout character Doctor Aphra with a new series by Alyssa Wong and Marika Cresta.
As Marvel moves into this new era of storytelling, you can count on our incredible reviewers to keep you up to date with all the latest adventures in the galaxy far, far away.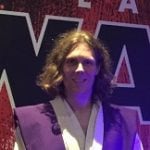 Chris is a lifelong fan of Star Wars, Disney, and super heroes who can't quite believe this golden age of movies and TV we're living in. Having written blogs dedicated to Disney's Aladdin musical and Star Wars Celebration, Chris is excited to be part of the SWNN and MNN teams.