Oscar Isaac On Rey, Finn, and Poe Finally Being on Adventures Together in Star Wars: The Rise of Skywalker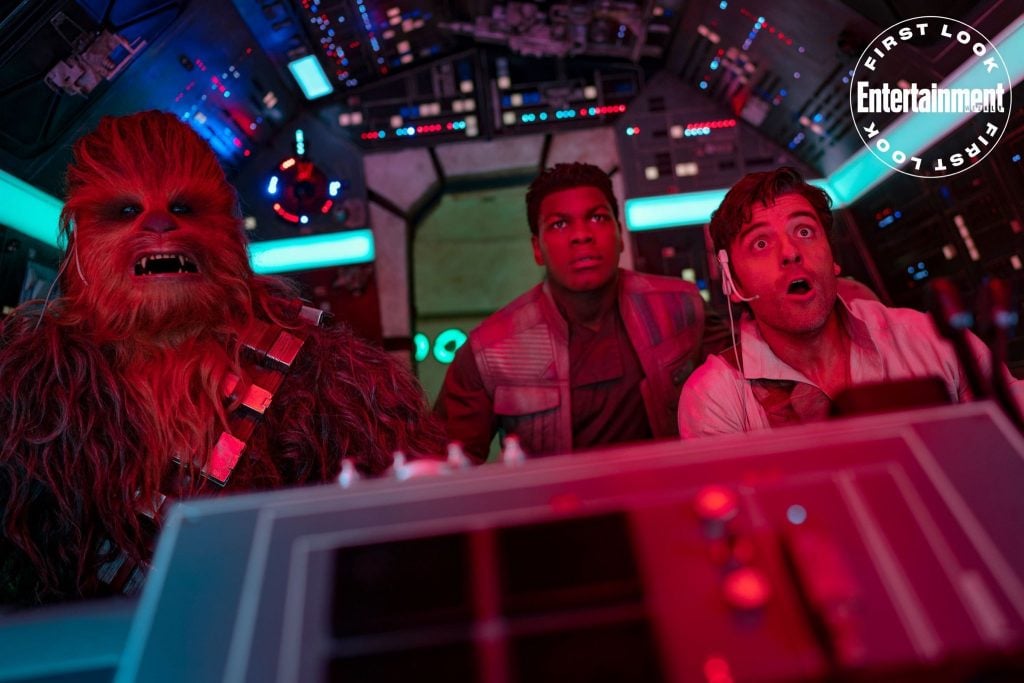 The Rise of Skywalker will be different from its sequel trilogy predecessors, in that it will heavily feature the trio of Rey, Finn, and Poe being together on these adventures. Many fans have compared the three to Luke, Han, and Leia, with the criticism that our new trio haven't spent much time together. Well Oscar Isaac assures fans that J.J. Abrams has rectified that in a big way.
In addition to the photo of Poe Dameron doing something I thought he'd have done a long time ago, fly the Falcon, Entertainment Weekly has released a video of Oscar Isaac talking about the dynamic between our heroes and the state of the Resistance heading into the film.
"This time around you get to see the trio together, you know, I think after the spirit of the original trilogy, exploring the dynamic between these three characters that love each other, so much, you know you feel like they have been together but when you really look at it, wow, they really haven't spent much time together out of the cockpit."
If Entertainment Weekly's new way of distributing their Star Wars content is any indication, more photos, clips, and bits will be released little by little this week, so we'll keep you posted as more arrive.
Star Wars: The Rise of Skywalker opens in the United States on December 19.
SOURCE: EW
John Hoey is the Lead Editor and Senior Writer for Star Wars News Net and the host of The Resistance Broadcast podcast
"For my ally is the Force, and a powerful ally it is."