Hasbro's Star Wars Reveals from Comic Con 2019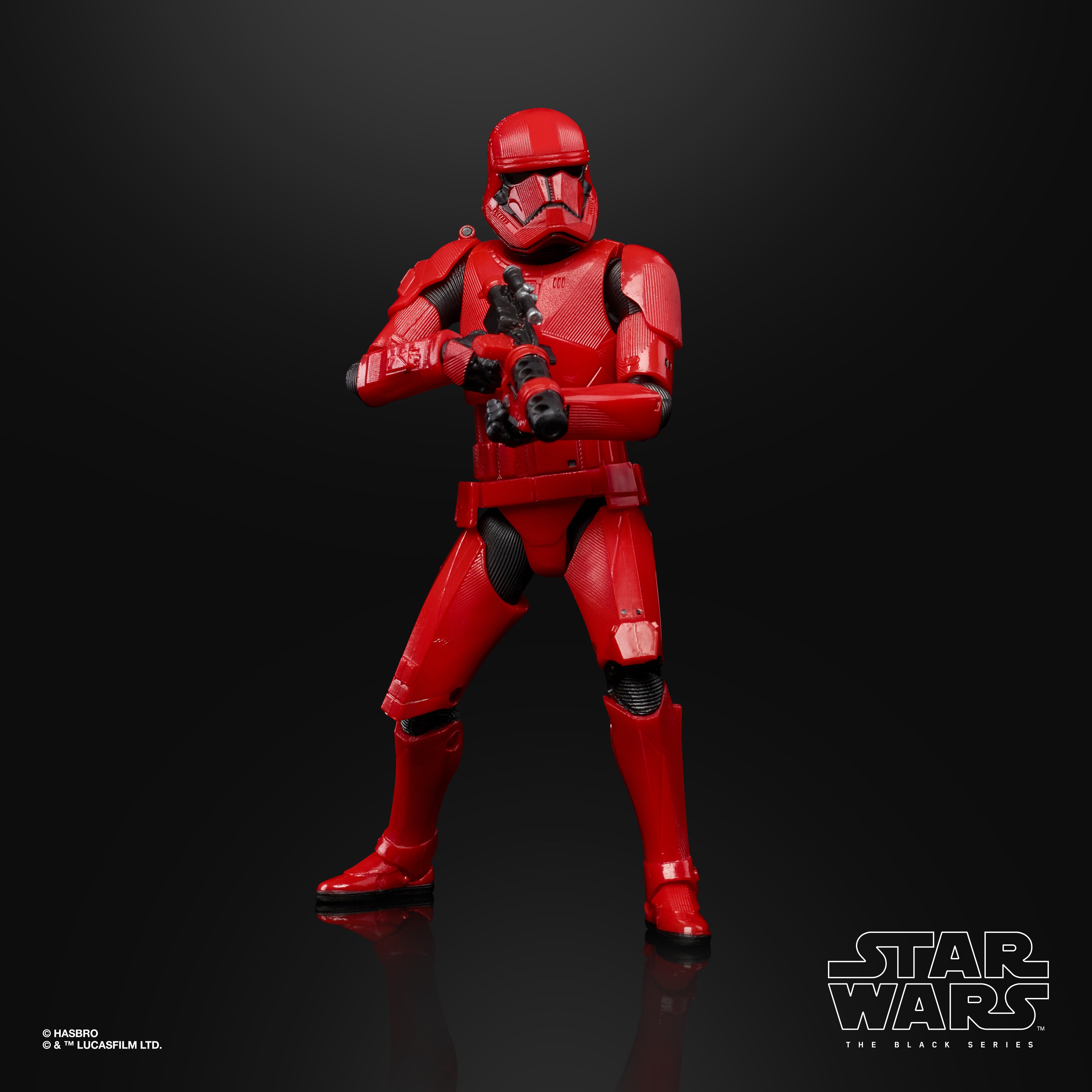 While the big film and TV panels are being saved for D23 next month, San Diego Comic Con has still had its share of Star Wars news for those interested in books, comics, and toys.  And in that regard, Hasbro's Friday panel did not disappoint.  While we expect there to be many more Hasbro reveals in coming months for products associated with Star Wars: The Rise of Skywalker and The Mandalorian, they were still able to unveil a few new products and lines to satisfy the SDCC audience.
First up we have an updated high-res look at the already revealed Black Series 6″ Sith Trooper figure.  This hybrid of Storm Trooper and Praetorian Guard from the upcoming The Rise of Skywalker set fandom abuzz earlier this week and features some of the high level of detail we have come to expect from the Black Series.
Next up is a new release from the Black Series Hyperreal line.  The Luke Skywalker figure featuring Luke's look from Star Wars: The Empire Strikes Back, comes with 28 points of articulation, 13 accessories, and a figure stand.  The Hyperreal Luke Skywalker retails for $80 and will available for pre-order from Hasbro Pulse today at 5:30PM PST.
We also get a look at the newest release in the Black Series' Premium Electronic Helmet line.  This time we get Boba Fett's helmet in all its weathered and scuffed glory.
Finally we get a look at the new line of 5″ figures based on the Star Wars Galaxy of Adventures shorts.  These fun figures give us a whimsical and cartoonish representation of some original trilogy favorites.
Stay Tuned to SWNN for more updates from SDCC 2019 and for all future Hasbro releases as we approach Force Friday and the big releases later this year.  And check below for more high-res pictures of yesterdays reveals.