Hasbro's HasLab Jabba's Sail Barge Hits Halfway Point Goal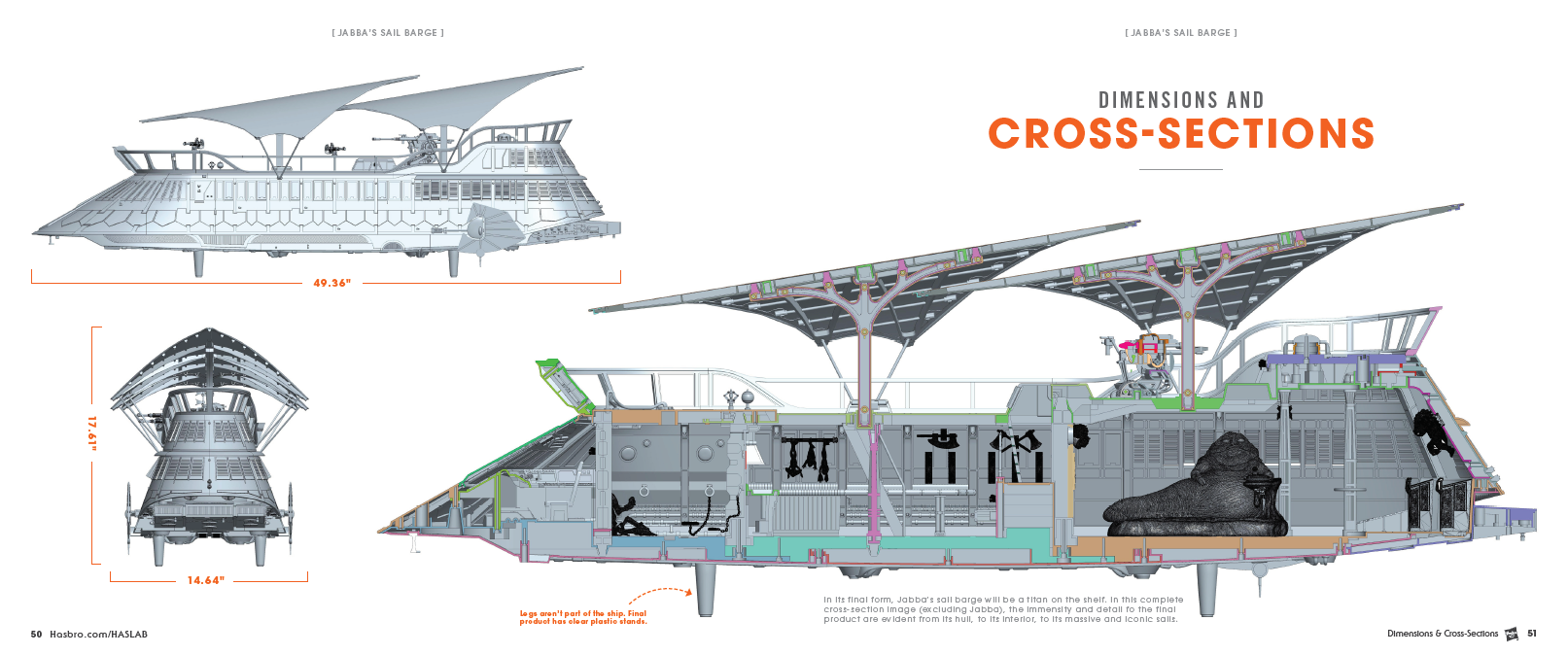 The HasLab Jabba's Sail Barge has been the talk of many Star Wars collectors since it was shown off at the Hasbro Toy Fair earlier this year. Unprecedented in size and detail, it represents a step up in what sort of scale we can expect out of these "toys" that are released for the Star Wars universe.
But, in order for that to be fully realized in the homes and display cases of fans with the space and disposable income to purchase this set, it needs to reach that 5000 order threshold to allow for it to go into production. And so far, we are over halfway there.
In honor of reaching that half way point, Hasbro has a released an image of Senior Principal Product Designer, Mark Boudreaux, holding a white mock up box to give an idea of the scale for the upcoming set.  It will be large…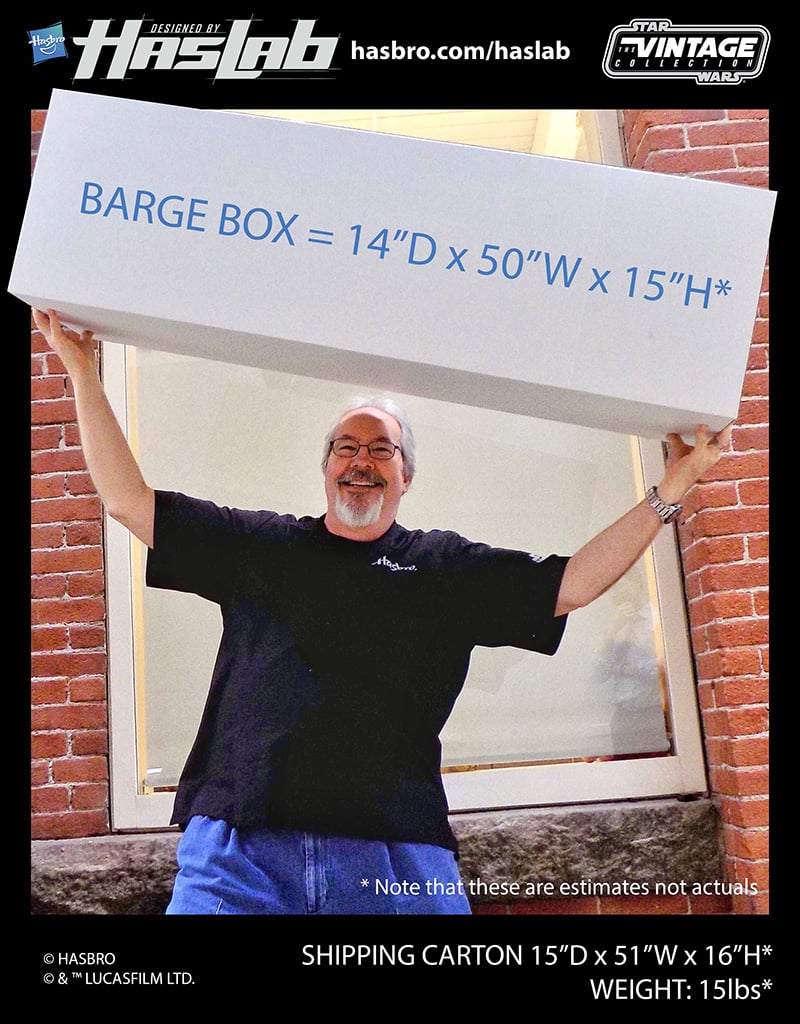 This set is admittedly pricey, but it does look exquisite. If I had the space to display this thing I'd be in on it myself. With over 2600 backers and counting, the fans who are going to bring this into their home need the help of a couple thousand more to make that a reality. It's an interesting business model that allows fans to have control over our own ability to get this sort of unique item.
If you have the means, the desire, and the shelf space to help make sure those who have already put their pre-orders in don't end up with nothing but an empty shelf, consider heading to the pre-order site yourself to secure your own.
If not, feel free to just head to the link and bask in the images and videos showing the care and detail that is going into making this thing.