UPDATE With Official Covers: The Rise of Kylo Ren Comic Announced and Much More at the SDCC 2019 Lucasfilm Publishing Panel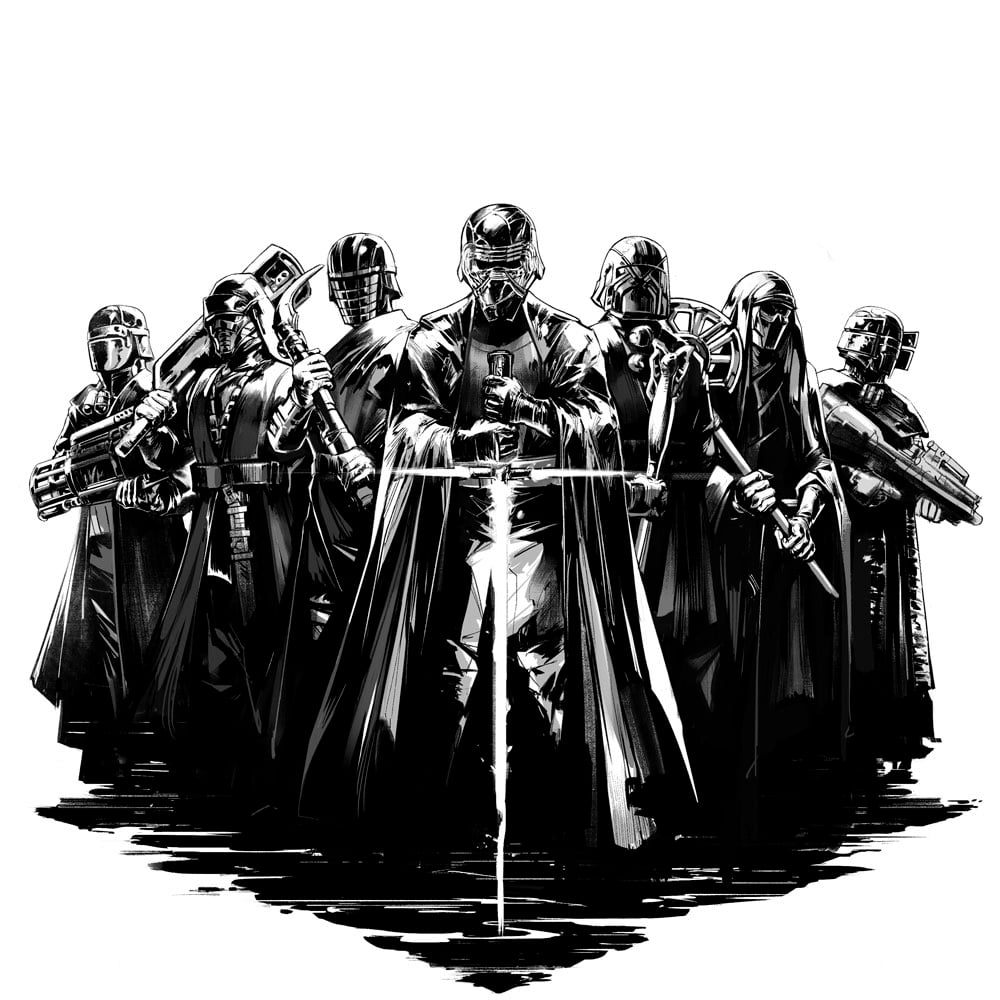 Exciting news from San Diego Comic Con 2019 just keeps coming for Star Wars fans! Del Rey and Disney-Lucasfilm Publishing hosted a panel of authors including Rebecca Roanhorse, Zoraida Córdova, Delilah S. Dawson, George Mann, Timothy Zahn, Cavan Scott, Charles Soule, E.K. Johnston and Kevin Shinick. We were given a bit more information on what to expect from Journey to The Rise of Skywalker and an exciting announcement about the upcoming comic series, The Rise of Kylo Ren.
The first portion of the panel involved the attending authors talking about what Star Wars is to them. The nice folks over at Fangirls Going Rogue gave us permission to use some of their live tweets. Here are a few of the answers:
Imagination and escape, says Rebecca Roanhorse. Friendship, love, loyalty, humor, adventure, says Tim Zahn.

— Fangirls Going Rogue (@FGGoingRogue) July 20, 2019
I love hearing these answers from authors brought in to contribute to the Star Wars canon. The answers are always simple and super positive!
Talking about writing for Galaxy's Edge. Lou Anders wanted to shout, "I wrote the book about this ride!" pic.twitter.com/mIIYh2y8AM

— Fangirls Going Rogue (@FGGoingRogue) July 20, 2019
We learned the forthcoming novels Black Spire, A Crash of Fate, Force Collector, and Myths & Fables will complete the Galaxy's Edge push we've seen over the last year in Star Wars publishing. I have to say, I'm looking forward to all of these and also looking forward to the rest of the galaxy getting a bit more attention. It feels like all I've been reading has been Batuu related, and while I'm not complaining, it will be nice to broaden the horizons. So far I've enjoyed all the titles I've read, so I have high hopes for the forthcoming novels. Force Collector author Kevin Shinick hinted he'll be exploring the Jedi as mythological figures, which sounds very interesting to me. Both A Crash of Fate and Black Spire take place between The Last Jedi and The Rise of Skywalker, so we may have a good idea the shape the galaxy's in after the Battle of Crait.
Dawson retells the movies in a fairy tale way. pic.twitter.com/EDxaQk27nu

— Fangirls Going Rogue (@FGGoingRogue) July 20, 2019
Delilah S. Dawson is also releasing a fairy tale retelling of the Skywalker Saga in October. I'm very curious about this project, what specific moments they highlight, and the art by Brian Rood. I have a feeling this is going to be very special and a collector's item for sure.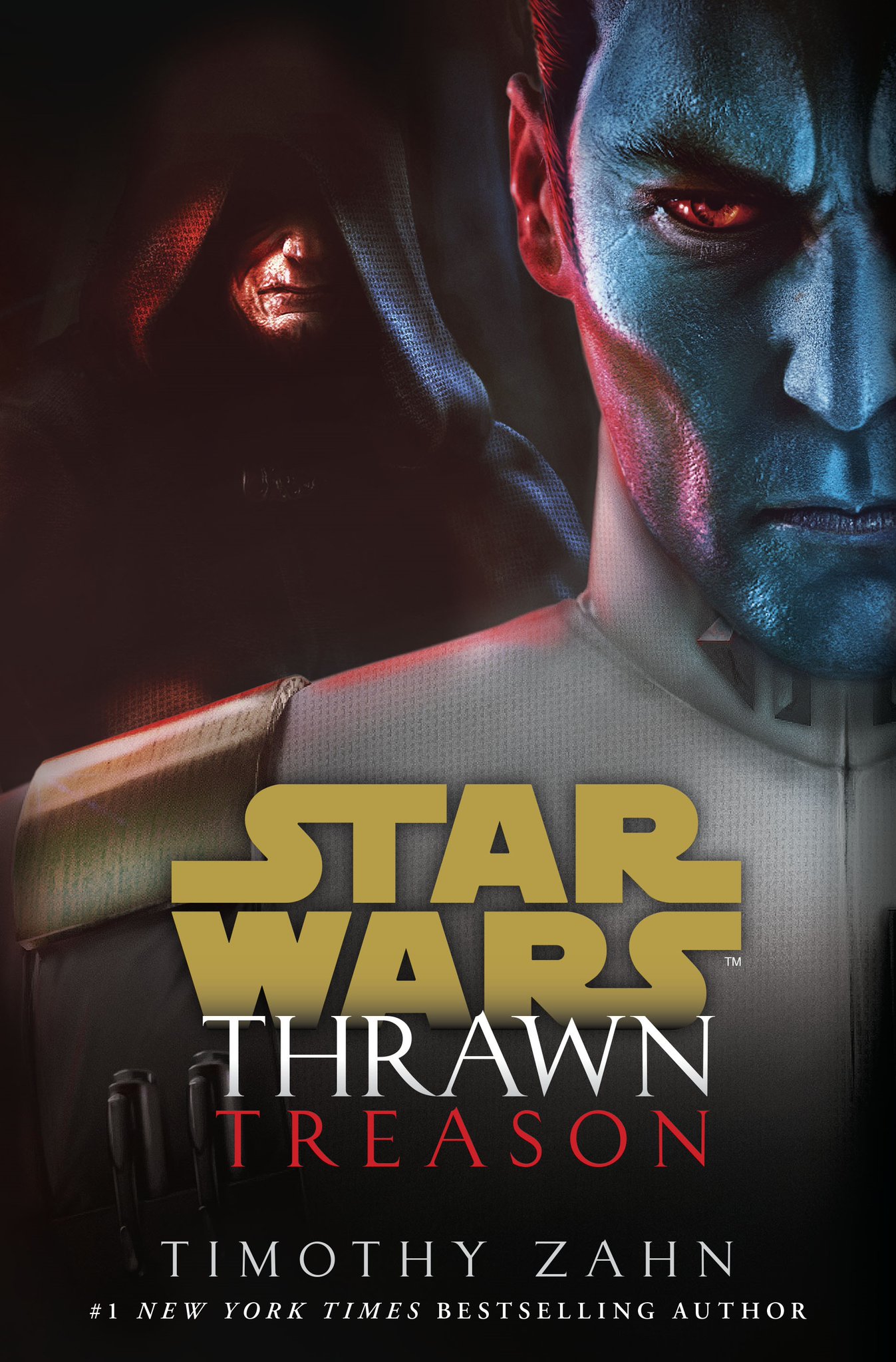 Author Timothy Zahn was in attendance for the imminent release of Thrawn: Treason. He again confirmed the novel takes place during the fourth season of Rebels and will feature Krennic, Tarkin, and Sidious.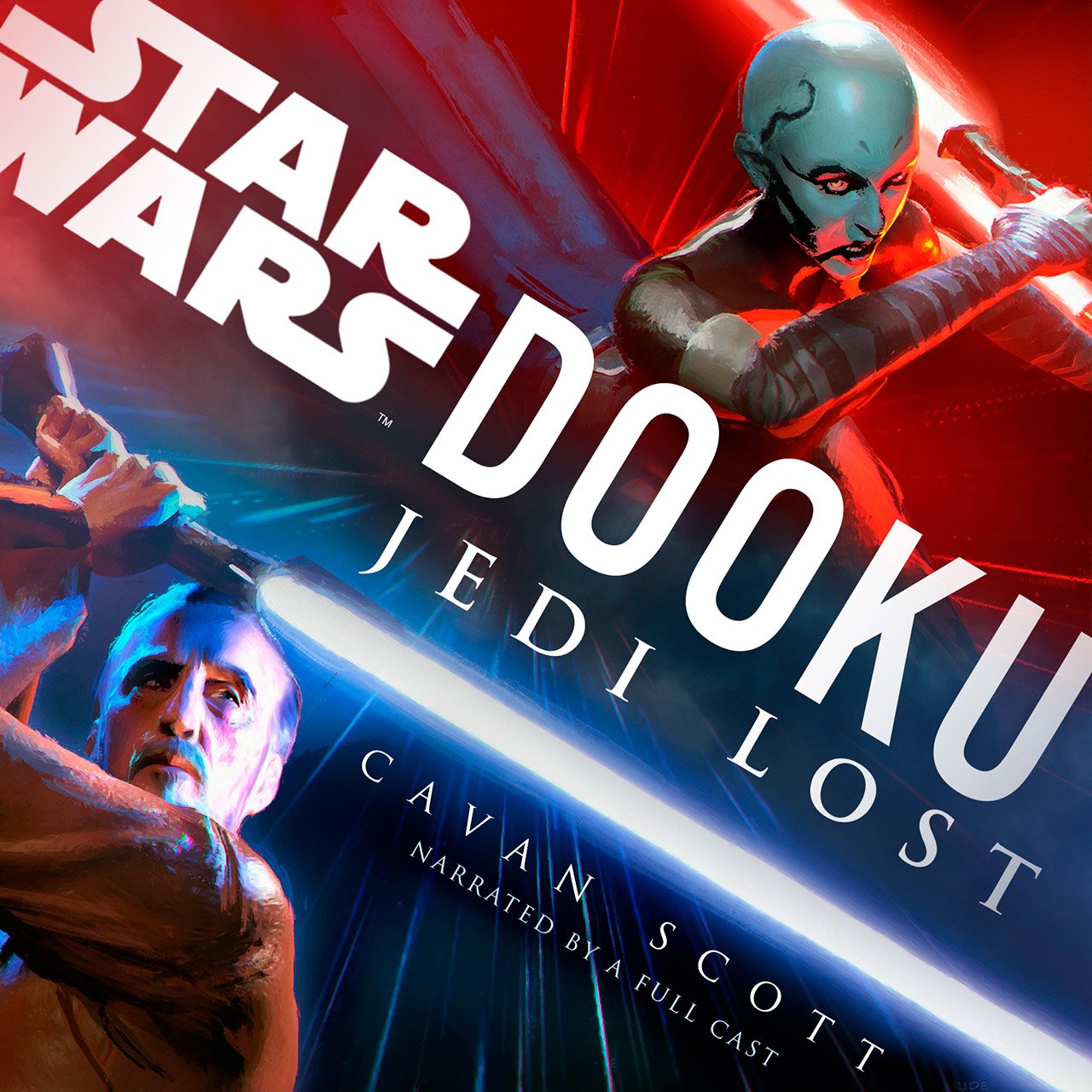 Cavan Scott also updated that his full script for the excellent audiobook – Dooku: Jedi Lost – will be released this fall. If you're curious, our own Jordan Pate wrote an excellent review of the audiobook and I highly recommend it as well. There's lots of canonical history of the Sith, so it will be good to have the script for reference. Scott will also be adding more issues to his Tales from Vader's Castle IDW comic series.
Rebecca Roanhorse confirmed her novel, Resistance Reborn, takes place between The Last Jedi and The Rise of Skywalker. Lucasfilm Publishing Creative Director Michael Siglain let us all know we have a lot to look forward to with Journey to The Rise of Skywalker.
Allegiance is a Marvel Comic in Journey to TROS. pic.twitter.com/L50ndMAvGh

— Fangirls Going Rogue (@FGGoingRogue) July 20, 2019
Announced earlier this afternoon, Star Wars: Allegiance will be a four-issue Marvel series under the Journey to The Rise of Skywalker banner. It debuts in October, written by Ethan Sacks with art by Luke Ross. Sacks has done a wonderful job with Marvel's Galaxy's Edge so this should be a must-read for fans. How about those covers by Marco Checchetto!?!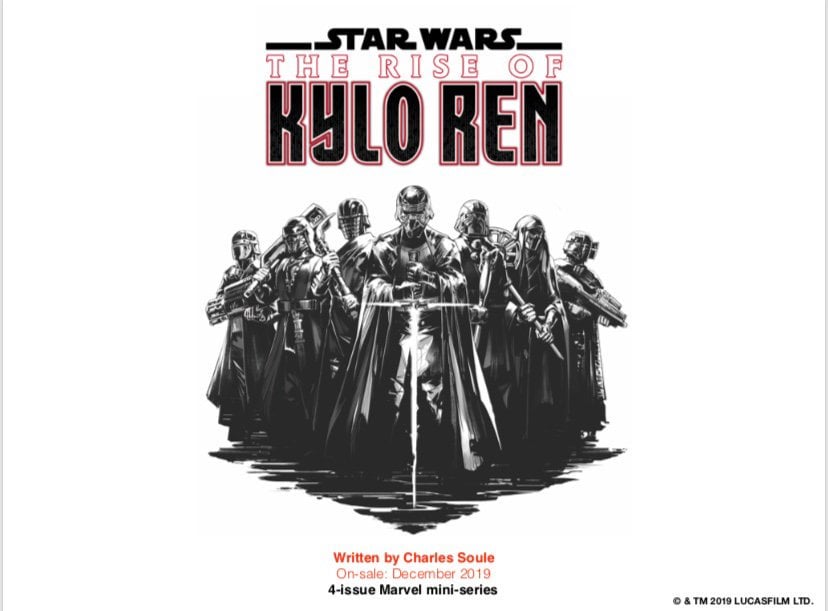 Last but certainly not least, The Rise of Kylo Ren by Charles Soule blew the roof off this panel. Charles Soule has set the bar very high with his Star Wars comic titles. His exploration of Vader's early days post-Revenge of the Sith in his Marvel title Darth Vader is an example of the gold standard for Star Wars storytelling. This is excellent news for Kylo Ren fans, as Soule joked, "It's Ben to Ren". It will be a four-issue limited series, released in December to lead right up to The Rise of Skywalker. Soule's Darth Vader stories featured the Dark Lord doing lots of soul searching and reaching deep into the dark side to try and contact Padmé, so I can't imagine what he's cooking up as far as Vader's tortured grandson is concerned.I'm still holding out hope for that Ben Solo novel by Claudia Gray, but this is a damn fine start.
We will update this post with a video feed of the panel when it becomes available. HUGE thanks to Fangirls Going Rogue for allowing us to embed their tweets. The Force is strong for Star Wars fans in San Diego!
UPDATE:
Sure is nice to wake-up to this beautiful, high-resolution covers of everything surveyed in yesterday's publishing panel! StarWars.com posted an article with these covers and a few direct quotes from authors on the panel about what Star Wars means to them. Make sure to check out the article once you've scrolled through these gorgeous covers!
From StarWars.com: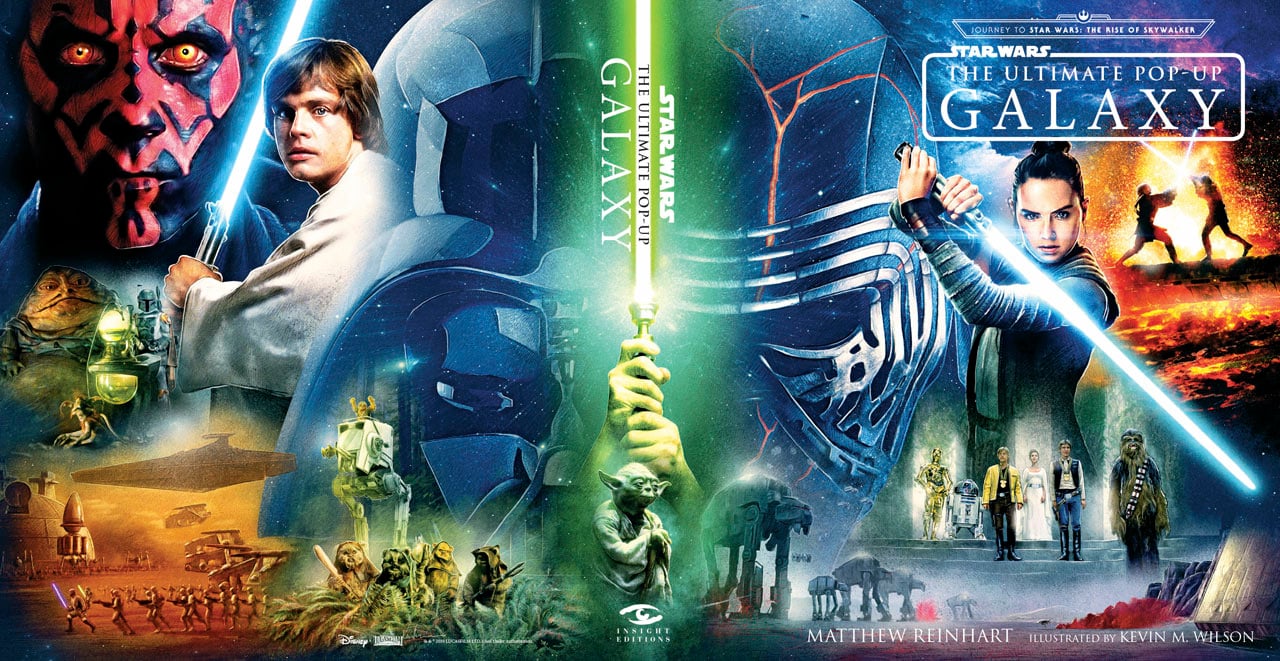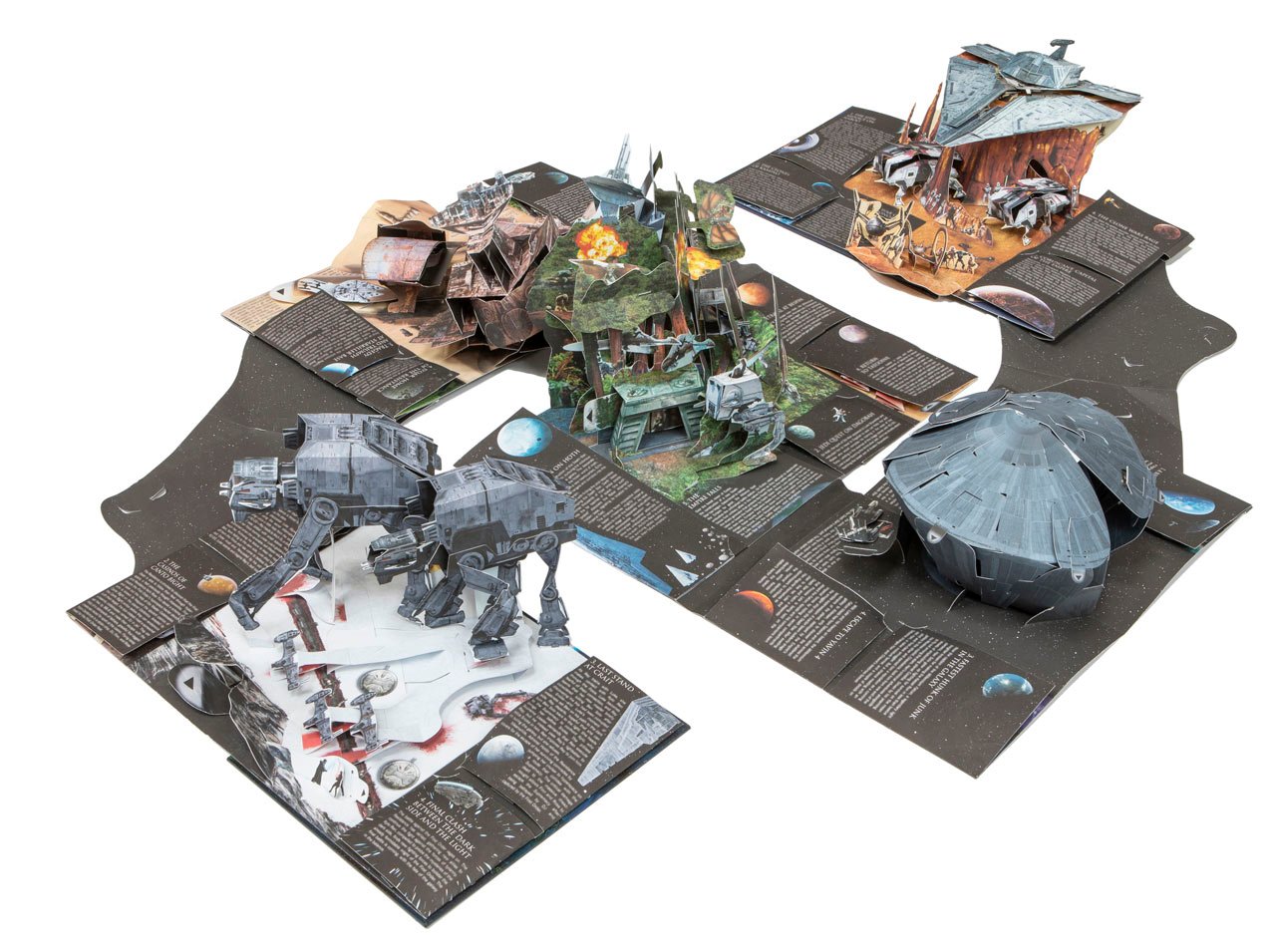 Kyle Larson lives in Portland, Oregon. When he's not running trails, he's reading and writing.