Hasbro to Expand Jabba's Sail Barge Availability Internationally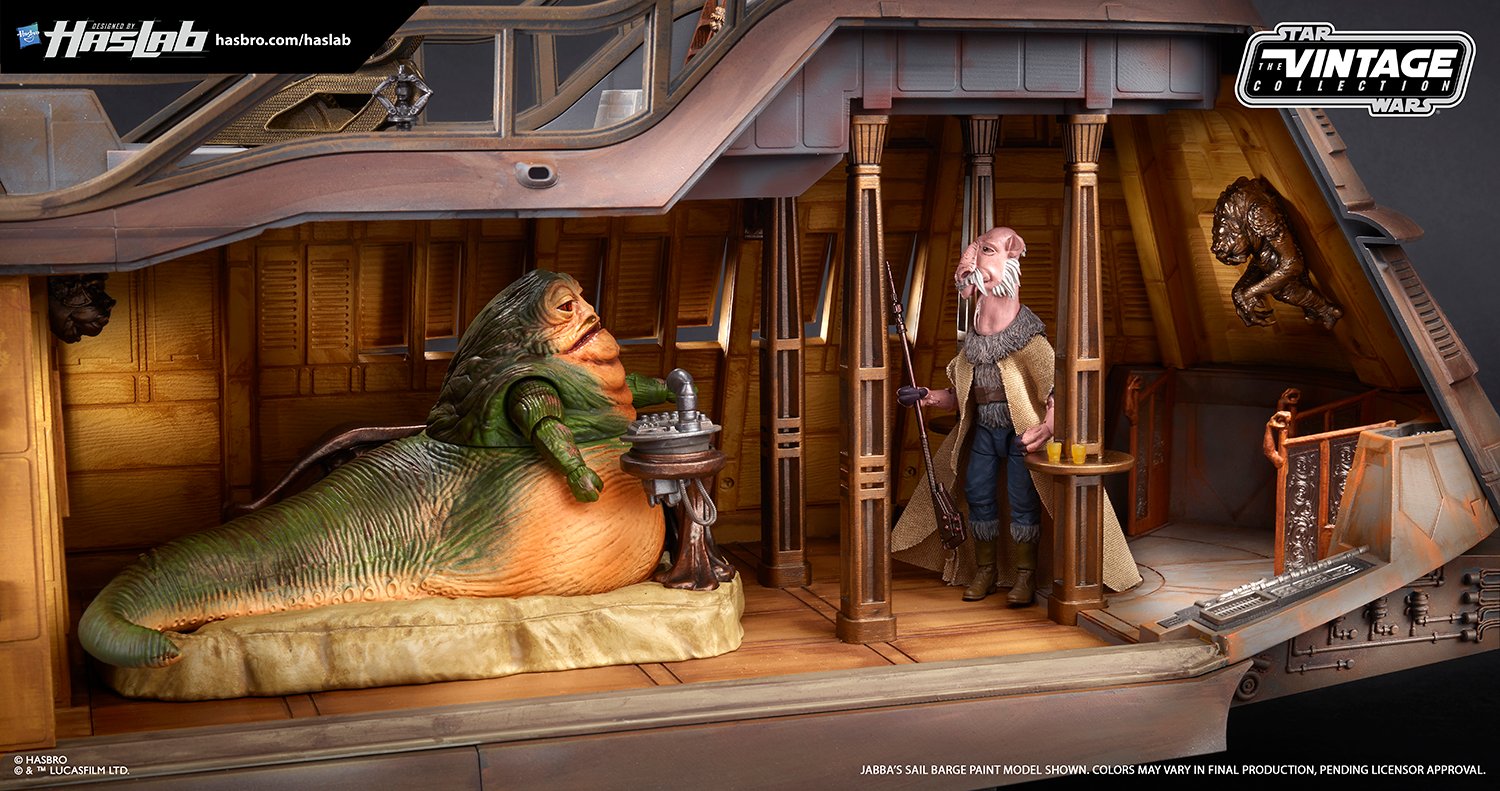 Pretty much everyone was enamored of Hasbro's Star Wars The Vintage Collection Jabba's Sail Barge when it was revealed last year. The level of detail and scale of the release are absolutely stunning. But sadly even if you were willing to cough up the hefty sum to purchase, you were out of luck if you happened to live outside of the US and Canada.
Now that luck has changed it seems. Or at least it has changed for people in a select group of international locations. As of March 28th, Hasbro will now be making Jabba's Sail barge available in a number of additional locations. The new countries announced for availability are Australia, Austria, Belgium, France, Germany, Hong Kong, Italy, Mexico, Netherlands, New Zealand, Portugal, Spain, and the UK.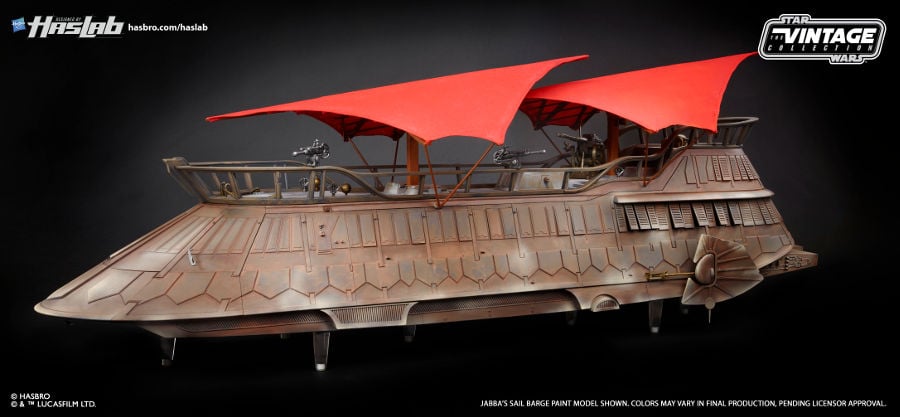 So, if you happen to live in one of these countries and have been waiting your turn to set up your own Sarlaac pit in your backyard, congratulations!
The Sail Barge will be available on Hasbro Pulse's eBay page here in just one week, on Thursday 3/28.