Jon Favreau Shares New Behind the Scenes Image from The Mandalorian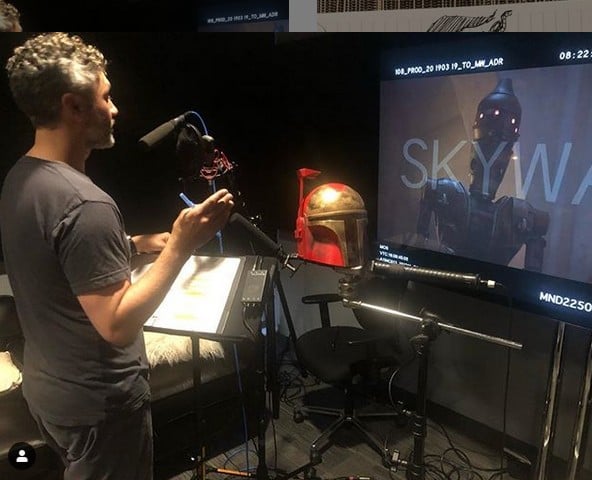 We are just 24 days away from The Mandalorian panel at Star Wars Celebration Chicago on April 14 at 11 am PST. The time of the panel was revealed yesterday on The Star Wars Show, and today, creator and executive producer, Jon Favreau, took to Instagram to tease us with a new behind the scenes image, featuring director Taika Waititi voicing a familiar character.
The first ever live action Star Wars TV series is set to debut this fall on Disney's new streaming service (Disney+), and it's almost a certainty that we will see some kind of footage during the series' panel at Celebration Chicago. Perhaps the image Favreau shared on Instagram is a first look at one of the scenes we will see. The image features one of the series directors – Taika Waititi, voicing an IG-series droid:
View this post on Instagram
The fact that the director is voicing a character shouldn't surprise you. Waititi did something similar with his previous Disney project – Thor: Ragnarok, where the director did an incredible job voicing the alien character Korg.
As you may know, Dave Filoni is an executive producer of The Mandalorian, and he will direct two of the eight episodes, including the pilot. He will surely be there during the panel, and we know from past events that all panels with him are very exciting with a lot of surprises.
What kind of footage from The Mandalorian do you want to see at Celebration? A teaser trailer, a behind the scenes sizzle reel, or a clip from the series?