Greg Grunberg Returning for Star Wars Episode IX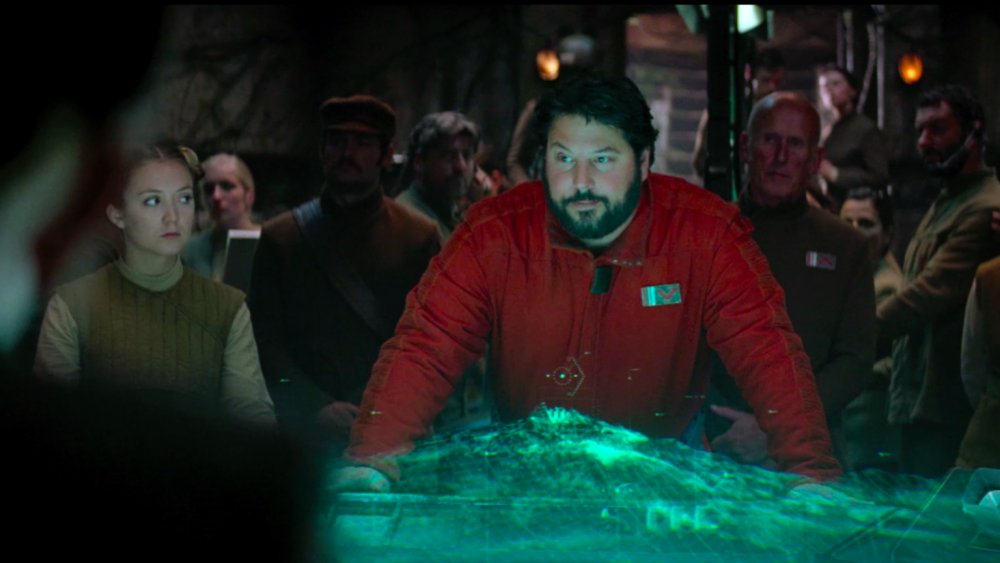 The Star Wars Episode IX casting train keeps a-rollin' as we've now got word that a character from The Force Awakens will be making a return: Greg Grunberg's Resistance Pilot Temmin "Snap" Wexley.
While this information hasn't been confirmed by a major outlet like The Hollywood Reporter or Variety, DiscussingFilm (a site that has cracked accurate scoops every now and then) has contacted Grunberg's representatives and claim that they've told him that he'll be involved with Episode IX:
We can confirm via his representatives that Greg Grunberg will be reprising his role as Snap Wexley in 'STAR WARS EPISODE IX'. (EXCLUSIVE) pic.twitter.com/WLE5IdgfDn

— DiscussingFilm (@DiscussingFilm) August 28, 2018
Like Keri Russell and Dominic Monaghan, he is a recurring collaborator with director J. J. Abrams – and far and away the most frequent collaborator among the cast. Grunberg has appeared in Felicity, Alias, Lost, Mission: Impossible III, Star Trek, and as previously mentioned, Star Wars Episode VII: The Force Awakens.
Grunberg has previously hinted at his character's return in Episode IX. Wexley sat out the events of The Last Jedi, as supplementary material revealed that he and a few other members of Black Squadron were sent out on missions to recruit or rescue New Republic leaders who weren't killed on Hosnian Prime. (The same applies to Jessika Henwick's Jessika Pava, as Henwick was busy filming for multiple TV shows at the time The Last Jedi was being filmed.) From a storytelling standpoint, this makes sense, considering that Kylo Ren destroys the Resistance's starfighters and there wouldn't be much for either of Poe's Black Squadron buddies to do unless they died – but it's great to know that at least one of them will be back for the finale.
Grunberg reportedly had an option to appear in three Star Wars movies starting with The Force Awakens, so that technically leaves him open for an appearance in another movie down the road. Given that Wexley wasn't exactly a huge player in the story of Episode IX, it likely won't be all that surprising if he doesn't suddenly have a major role in this movie, which already has five major roles added to the returning cast and the long-awaited return of Billy Dee Williams as Lando Calrissian. But it seems like if Wexley is involved, then odds are that Episode IX will give us the mother of all space battles, and he'll take part in it.
Star Wars Episode IX will be released on December 20, 2019. Its cast includes Mark Hamill, Adam Driver, Daisy Ridley, John Boyega, Oscar Isaac, Billy Dee Williams, Lupita Nyong'o, Domhnall Gleeson, Anthony Daniels, Jimmy Vee, Kelly Marie Tran, Joonas Suotamo, Billie Lourd, Greg Grunberg, Naomi Ackie, Richard E. Grant, Keri Russell, Dominic Monaghan, and Matt Smith. Archive footage of Carrie Fisher will also be utilized.
Grant has been a fan of Star Wars for as long as he can remember, having seen every movie on the big screen. When he's not hard at work with his college studies, he keeps himself busy by reporting on all kinds of Star Wars news for SWNN and general movie news on the sister site, Movie News Net. He served as a frequent commentator on SWNN's The Resistance Broadcast.