Mark Hamill to Receive Star on the Hollywood Walk of Fame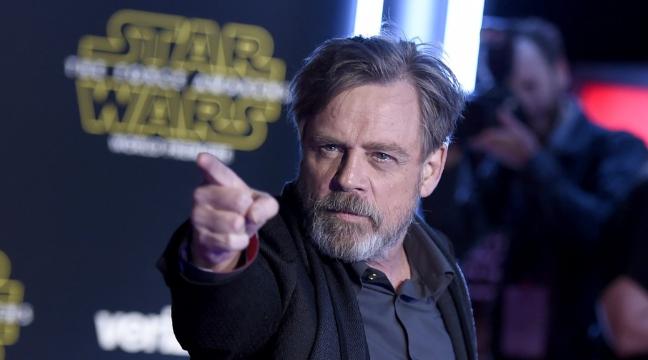 According to Variety our hero Luke Skywalker, Mark Hamill, will receive a star on the Hollywood Walk of Fame on March 8th in a ceremony that will be held in front of the El Capitan Theatre.
After several television roles, Hamill landed the role of Luke Skywalker in George Lucas' Star Wars that made him a superstar at lightspeed. Leading the ceremony will be Lucas, Hamill's co-star Harrison Ford, as well as Leron Gubler, president and CEO of the Hollywood Chamber of Commerce. The ceremony starts at 11:30 AM.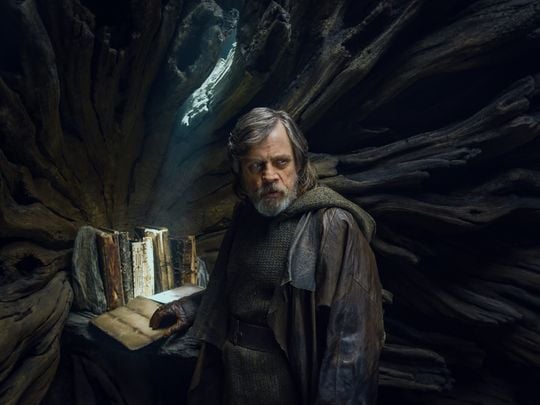 "'Star Wars' fans will be over the moon hearing their idol Mark Hamill is going to be honored with a star on the Hollywood Walk of Fame. We are proud to add this extraordinary actor on our historic Walk of Fame," said Ana Martinez, producer of the Walk of Fame ceremonies, in a statement.
Can't say this is a dream come true because I was never foolish enough to think something like this could ever happen. When part of me doubts I deserve such an honor, I remind myself that someone got a "Star" for just one crappy reality show. #BeyondGr8ful 🙏 https://t.co/CEzO0jdD3k

— Mark Hamill (@MarkHamill) February 22, 2018
In addition to his most famous role as Luke Skywalker, Hamill has performed in other recent movies (Kingsman: The Secret Service) and television shows (The Flash), as well as being a prolific vocal performer. Hamill lent his voice to one of the most iconic iterations of the Joker in Batman: The Animated Series.
Hamill will receive the 2,630th star on the Hollywood Walk of Fame. He recently reprized his role of Luke Skywalker in Rian Johnson's The Last Jedi. Fans in the area who want to attend can read the details here. For the rest of us, there will be a live stream available.
It is quite surprising that Mark Hamill didn't already have a star of his own after a four-plus decade acting career, but better late than never. We at Star Wars News Net and fans everywhere already knew Mark was a star, and now he will have his own to prove it (likely in his usually charming self-deprecating manner). May the Force be with him… always!
Staff member, comic and book reviewer. Cheers for the Light Side, but would drink with Grand Admirals.