Titanfall Game Creator Talks About Pitching 'Star Wars' Game to EA
In early May, EA announced that Respawn Entertainment was creating a "third-person action adventure game set in the Star Wars universe". While we still don't know much about the forthcoming Star Wars game, Respawn's founder recently said that it nearly didn't happen. Read on for more!
Respawn Entertainment, the developer best known for its Titanfall I and II shooter series, recently discussed their upcoming Star Wars game in an interview with IGN. According to Respawn founder Vince Zampella, there was a period of time where it didn't seem like the game would get made at all.
"He (Respawn's co-worker and Game Director Stig Asmussen) and I talked about, 'Wouldn't it be amazing if we could do this Star Wars game?' We talked to EA about it. Initially, it didn't look like it was going to happen," Zampella said. "So we moved on and started creating an original IP with that team. EA came back, you know not that long ago; a year ago or something–and said, 'Wait a minute, maybe we do want you to do a Star Wars game.' We were able to work it out. We couldn't be more excited; it's a great team."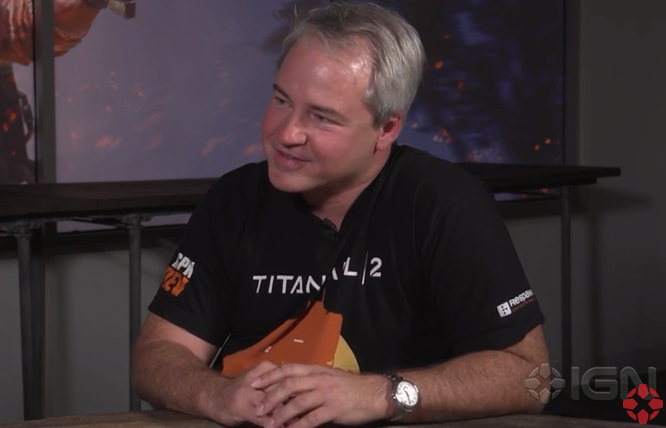 Although, the new 'Star Wars' game has yet to be officially announced, the company say's that fans should be ready to "expect the best" that Respawn has to offer. Game Director Stig Asmussen, the man who is heading up the game project said a few words via a recent press release over at their official site.
"Respawn is collaborating with Lucasfilm and EA to develop a brand new action-adventure game set in the Star Wars™ universe.  While we don't have any additional details to share right now, we're thrilled to be able to contribute to a franchise that has shaped so many of our imaginations." he said. "The opportunity to be a part of that is not something to take for granted.  This is an opportunity that I, the team, and Respawn could not and would not pass up. This is the chance of a lifetime."
You can read the full announcement from Game Director Stig Asmussen here.
At the moment, no release window, game title, gameplay footage or any other details for the new game was revealed. However,  SWNN will keep you up to date regarding all of the latest and greatest Star Wars news as more information becomes available to us.
Be sure to to check out the complete interview below. (For those impatient -skip to around the 40 minute mark)
Source: Gamespot