'The Mandalorian: The Believer' Character Poster is Ming-Na Wen's Fennec Shand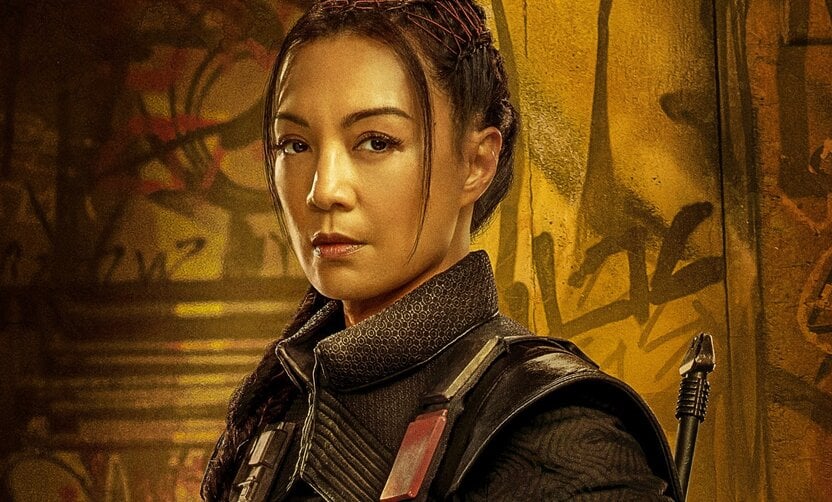 Last week marked the last time we were going to get an already-reported character on The Mandalorian season two, with Boba Fett destroying all kinds of armors on Tython. So, the question was – which character would be getting their own poster next week? After watching the episode, I was convinced we were getting Bill Burr's character Mayfeld in a poster, but this was not the case.
Fennec Shand played a very small role in Friday's episode, with Mayfeld (Bill Burr) being the focal point of the chapter, and many would argue Bill Burr surprisingly stole the show. However, Ming-Na Wen is getting her own poster, and I have to say, it looks awesome. She will return in this week's season finale, but her role beyond that is uncertain. Some are speculating she could be joining the recently-announced Rangers of the New Republic, but whether or not she continues to be a recurring character in season 3 and maybe even 4, remains to be seen. Check out the poster: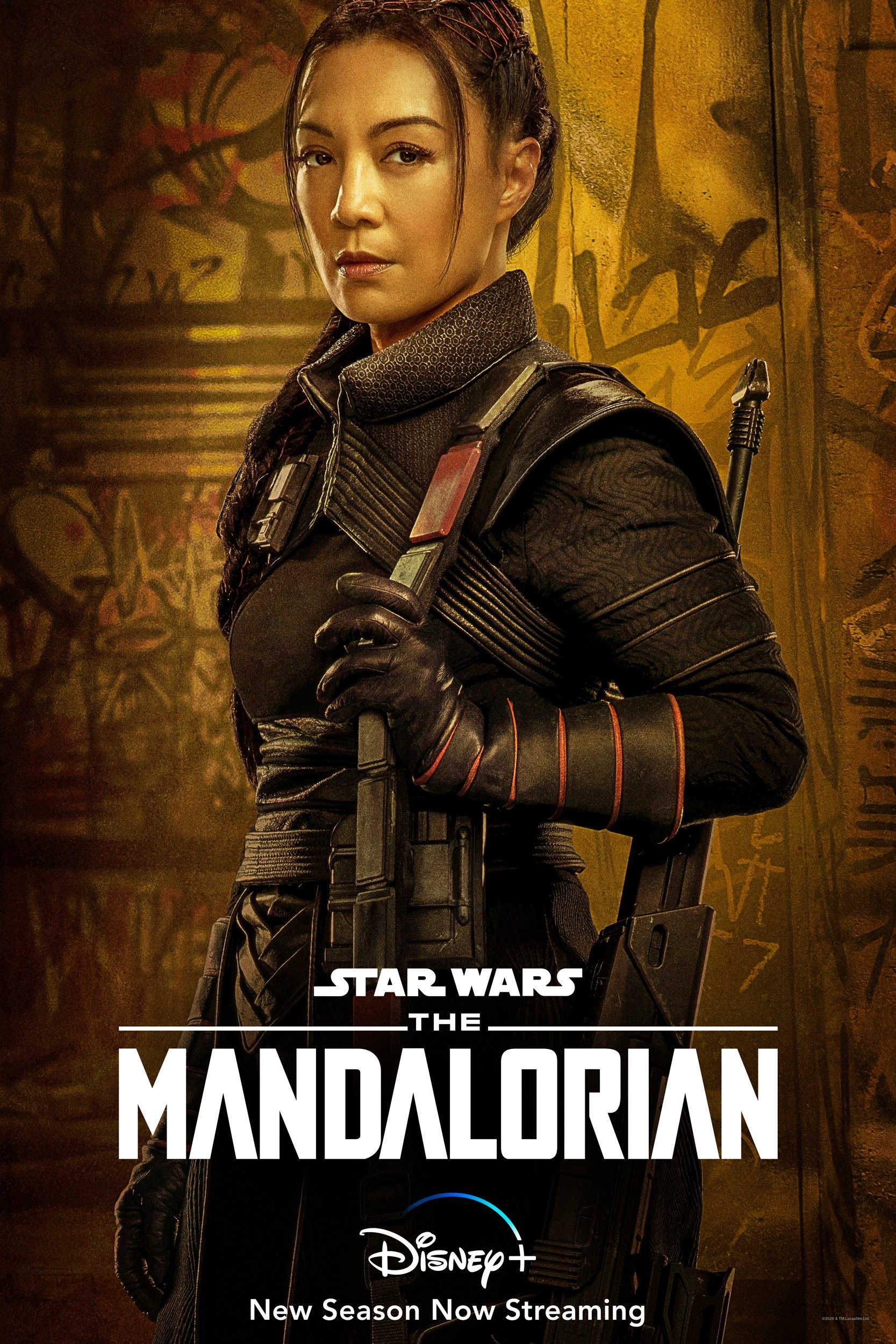 After Famuyiwa's excellent character-driven episode, we only have one left to go. We know so little about this episode we actually have no clue who is directing it. However, if we pay attention to what has been set up in previous episodes, and put two and two together, we might start seeing things more clearly. For starters, we know most of the players at the table – we are getting Cara Dune, Boba Fett, Fennec Shand, and Din Djarin on a mission to rescue Grogu from Moff Gideon.
We also know that Din Djarin is now in possession of a Beskar speer that can stop the blade of a lighsaber, and we know that Giancarlo Esposito has been bragging all summer long about his skills wielding the Darksaber. So we are more thank likely getting a confrontation between the two. Since the Mandalorian already warned Gideon they were coming, I think it is possible that Gideon is now prepared and has assembled at least a part of his fleet, so we might be in for some space action while Mando and Gideon battle.
However, I still have a couple of questions. First of all, Favreau has been planting the seeds all season long about Grogu flirting with the dark side. The most obvious scene was in The Tragedy, with him throwing stormtroopers against the walls. However, Ahsoka did mention in The Jedi that there was quite a bit of risk of him going the wrong direction if not properly trained. In The Siege we saw him steal a pack of space-macaroons, and of course, in The Passenger, he couldn't stop eating some lady's eggs despite repeatedly being told not to. And even worse than that, Grogu, the Mandalorian, and the Frog Lady were almost eaten by Ralph McQuarrie's most chilling nightmare, after our little green friend decided to eat a baby spider.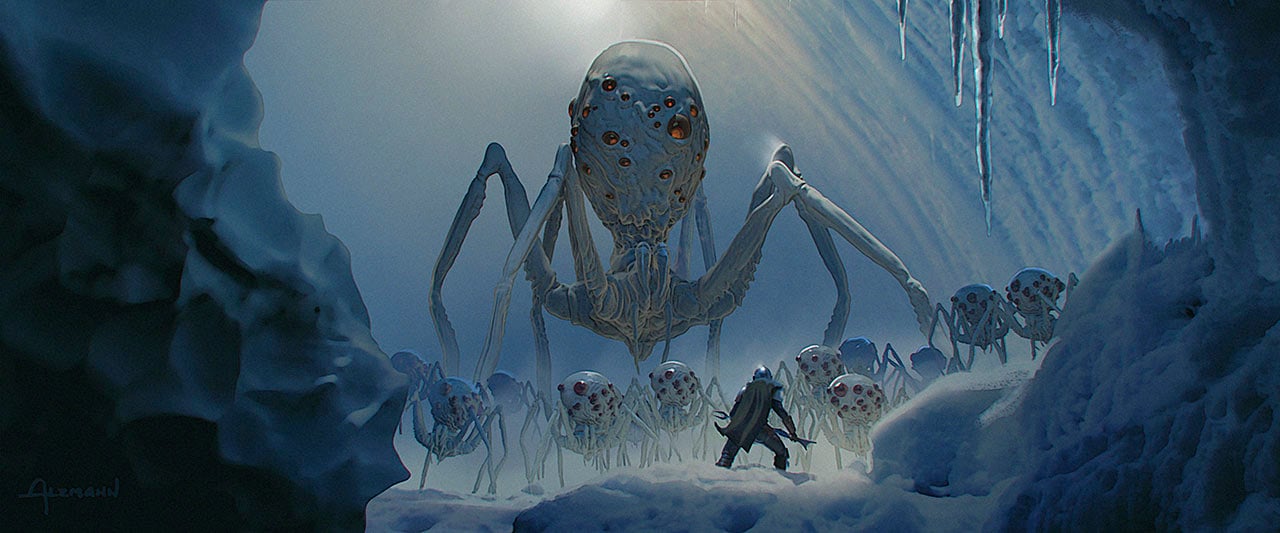 It is true that he is, after all, a baby, and in a galaxy where there wasn't such a clear distinction between light-side and dark-side behaviors, we wouldn't make such a big deal out of it. But this is the Star Wars galaxy, so everything has implications.
My other big question for the last episode is, what is going to be this season's version of the Darksaber reveal? Seeing Gideon emerge from a crashed TIE fighter with the ignited Darksaber was one of the most jaw-dropping television moments of the last several years, with only one other competitor in mind, Baby Yoda's reveal at the end of Chapter 1. I am convinced Favreau and Filoni have another big surprise in store for us this season, and I have a feeling it might have something to do with the Jedi that might be answering the call Grogu sent over at Tython. So… who will it be? I cannot wait to find out. Leave your speculation below, but beware you might end up disappointed, so don't get your hopes too high!
As usual, StarWars.com also released a bunch of concept art images from this episode. While we wait for the season finale of The Mandalorian, make sure to check them out: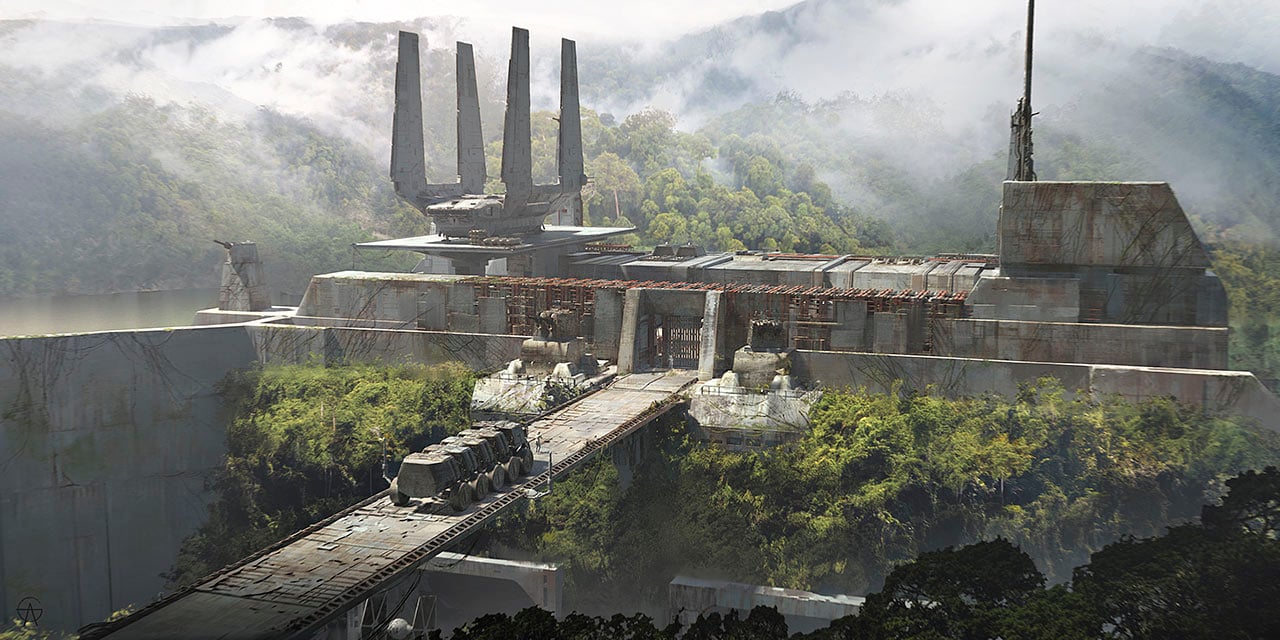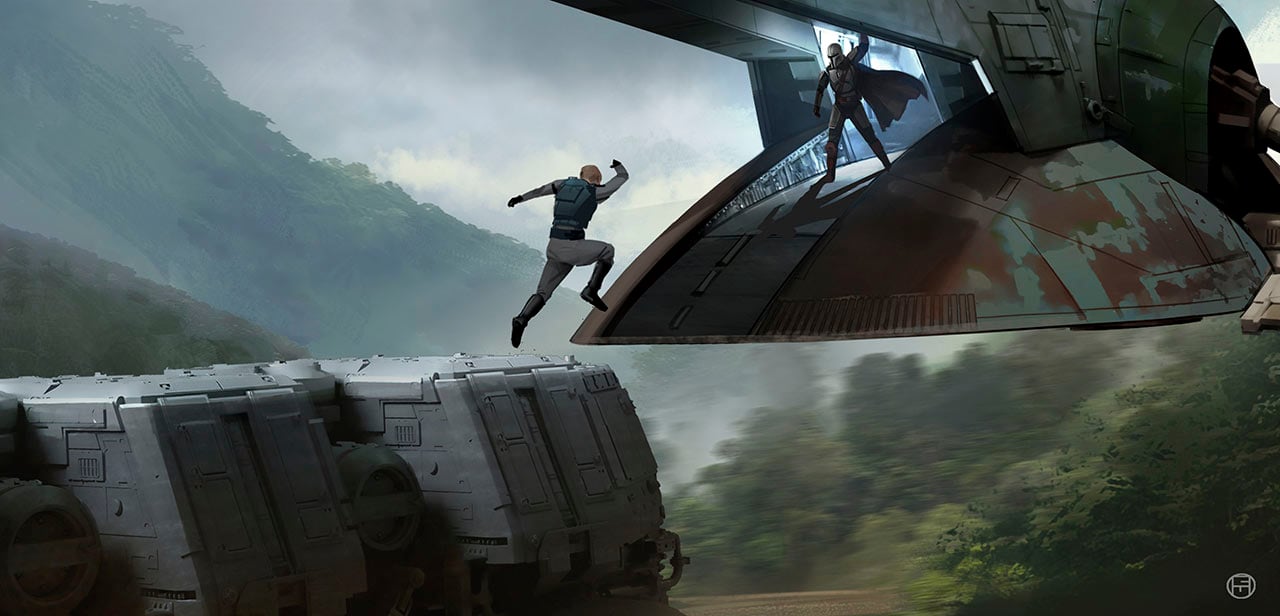 Miguel Fernández is a Spanish student that has movies as his second passion in life. His favorite movie of all time is The Lord of the Rings, but he is also a huge Star Wars fan. However, fantasy movies are not his only cup of tea, as movies from Scorsese, Fincher, Kubrick or Hitchcock have been an obsession for him since he started to understand the language of filmmaking. He is that guy who will watch a black and white movie, just because it is in black and white.