Star Wars Rebels Character Kanan Jarrus to Star in His Own Comic Book Series.
It seemed suspicious that Marvel's initial Star Wars lineup was initially devoid of any tie-ins to Rebels, given that the cartoon series would be in full swing by the time that Marvel would be able to publish new titles. However, we now have word that an ongoing comic series starring the show's lead Jedi, Kanan Jarrus, is going to hit the shelves.
EDIT: Some users have pointed out that Marvel's website states that this will be an ongoing series instead of a limited series. This article has been updated to reflect this.
From The Hollywood Reporter:
The new series will focus on the backstory of the character, explaining how he survived the Jedi cull as seen in Star Wars Episode III: Revenge of the Sith and what changed him from the sincere Caleb Dume into the sarcastic, bitter Kanan Jarrus. The first storyline will be written by Greg Weisman, writer and executive producer for the first season of the animated series, with art by Thor's Pepe Larraz.
Kanan Jarrus's backstory was previously detailed in the flashback sequences of A New Dawn, but it seems as though the story will fill in some the gap between said flashbacks and A New Dawn itself, expanding greatly upon Kanan's story of surviving in a galaxy that wants him dead.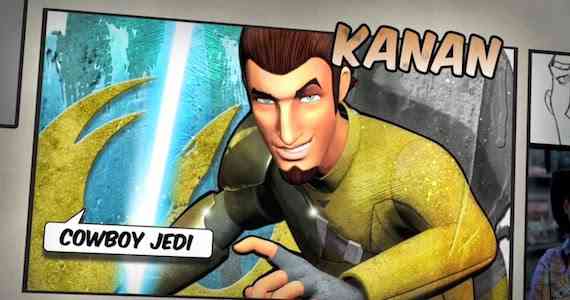 Star Wars: Kanan: The Last Padawan is slated to launch in April 2015, and will be the fourth title to be published by Marvel, which is launching a new Star Wars series (both limited and ongoing) every month in 2015. It will also be the first one of Marvel's titles that does not take place in the timeframe of the Original Trilogy.
Grant has been a fan of Star Wars for as long as he can remember, having seen every movie on the big screen. When he's not hard at work with his college studies, he keeps himself busy by reporting on all kinds of Star Wars news for SWNN and general movie news on the sister site, Movie News Net. He served as a frequent commentator on SWNN's The Resistance Broadcast.