Here Are All The Deleted Scene Titles From the Star Wars: The Last Jedi Home Release!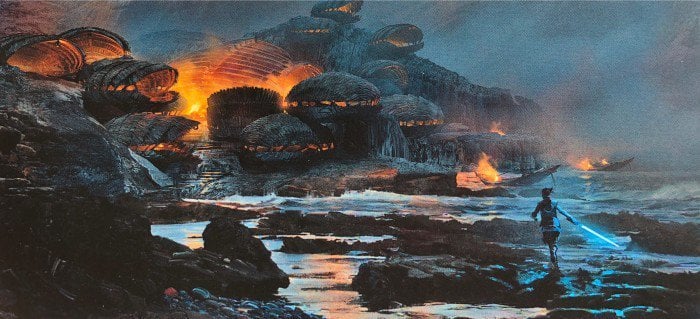 One of our readers just made an interesting discovery concerning the bonus content attached to the home release of Star Wars: The Last Jedi. We were sent a screenshot supposedly coming from and Australian website which posted a list of the bonus features including the titles of the movie's deleted scenes.
The deleted scenes will be accompanied by an introduction and an optional commentary from the film's director Rian Johnson. Without further ado, here are the titles for all fourteen deleted scenes:
Alternate Opening
Paige's Gun Jams
Luke Has a Moment
Poe: Not Much of a Sewer
It's Kind of Weird That You Recorded That
The Caretaker Sizes Up Rey
Caretaker Village Sequence
Extended Fathier Chase
Mega Destroyer Incursion – Extended Version
Rose Bites the Hand That Taunts Her
Phasma Squealed Like a Whoop Hog
Rose & Finn Go To Where They Belong
Rey & Chewie in the Falcon
The Costumes and Creatures of Canto Bight
We don't have any indication as of yet regarding the length of these scenes, but I imagine they range from under a minute to a couple of minutes in length. In several interviews Rian Johnson hinted that they have at least 30 minutes of deleted scenes material from the movie, so get ready. For now, at least we can speculate on what we'll be seeing more of next month when we get to bring the movie home.
Special thanks to Glenn Arthur for this great find!
Jordan Pate is Co-Lead Editor and Senior Writer for Star Wars News Net, of which he is also a member of the book and comic review team. He loves all things Star Wars, but when he's not spending time in the galaxy far far away, he might be found in our own galaxy hanging out in Gotham City or at 1407 Graymalkin Lane, Salem Center, NY.