Rian Johnson on Setting Up Episode IX, Plans for His New Star Wars Trilogy, Mark Hamill's Mo-Cap Role, and More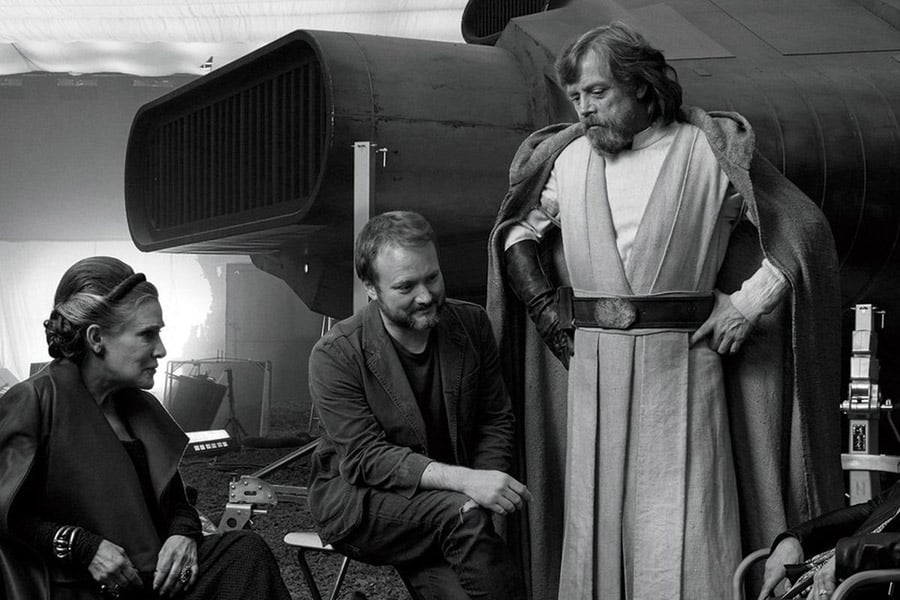 The Last Jedi writer/director Rian Johnson recently took a moment to sit down with Wired to answer some of their questions about his cooperation with J.J. Abrams in setting up the final chapter of the Sequel Trilogy. He also talked briefly about his hopes for the new Star Wars trilogy he'll be helming, the importance of humor in The Last Jedi, and a little bit about how a couple of characters were brought to life on screen (confirming Mark Hamill's second credited role in the movie in the process).
Warning: Spoilers for The Last Jedi ahead…
From Wired:
On J.J. Abrams and Episode IX:
With The Last Jedi, you're in the Empire Strikes Back part of the trilogy. You have to pick up where The Force Awakens left off and set up the next one. What's the process?

Johnson: It's very much a baton handoff, it's a relay race. From VII to VIII and now VIII to IX, we sit down and have a conversation. From VII to VIII it was mostly me asking J.J. Abrams about The Force Awakens and the choices in it. What do you think this meant? What do you think that meant? Getting all the information I can out of him. But from there it's a clean hand-off, and I think it's something that's very important in the storytelling in these movies, I had a free hand to take it where I wanted to take it and make choices about what I thought was going to be best for the dramatic situations and where the story went. The same thing from VIII to IX, and actually I couldn't give you spoilers if I wanted to. J.J. and Chris Terrio are off writing IX right now and we had a conversation where I just kind of gave them a download of where I left things and the potential that I saw, but the truth is they're picking it up and they're going to tell their story and I just get to be an audience member now, to see how they bring it home.

It's almost like Exquisite Corpse.

Johnson: Yeah. It's a bit like that. J.J. was obviously conscious of setting up the possibilities of what could happen in VIII just the way that with the end of VIII I was interested in leaving it with very exciting potential.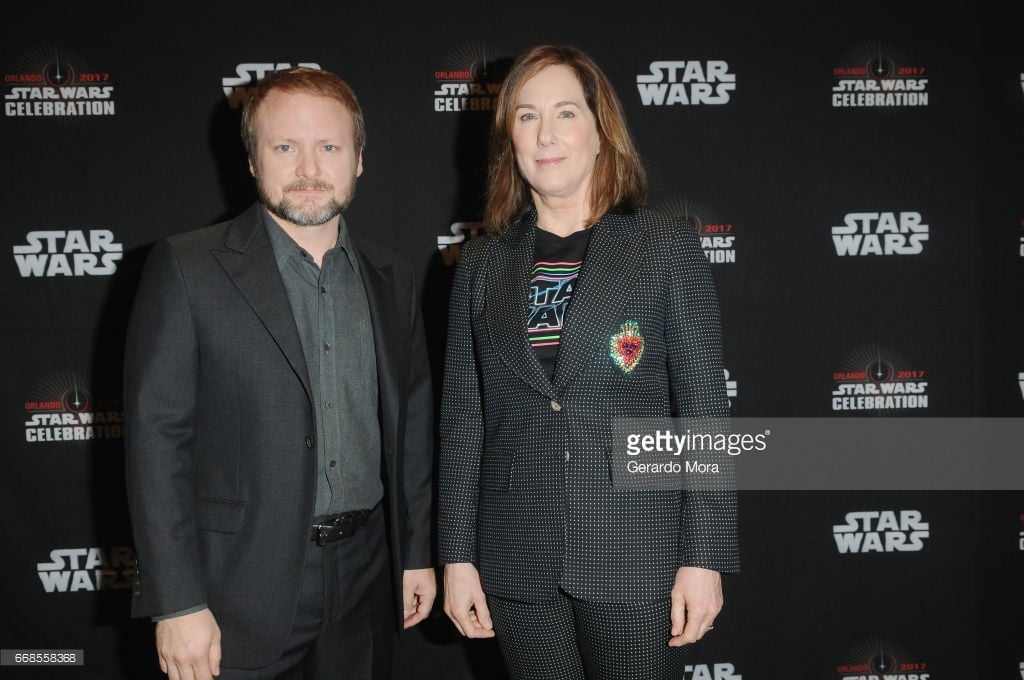 On the new trilogy:
So, what can we expect with your new trilogy? It's obviously going to be separate from the Skywalker Saga. But where do you see it fitting in with the franchise?

Johnson: Well, I don't know. That's kind of the exciting thing about it. My entire pitch to [Lucasfilm president] Kathleen Kennedy and Disney was "Let's tell a new Star Wars story. Let's tell one story over three movies, where we go new places and meet new people. It's a brand new story that feels like a great Star Wars story." That was the extent of it. I didn't pitch an idea or a time or anything like that. It was just bright blue sky to tell a new story in, and they were so excited about it. Honestly, I've been the rigamarole of releasing this movie so I'm just starting to form clusters of ideas for the trilogy, but really the most exciting thing right now is the potential of it.

So is it possible there won't be any crossover characters?

Johnson: Yep.

Is the new trilogy something you could bring other writers or directors in for? I saw a quote from you the other day where you said you'd like to see more women and people of color directing Star Wars movies, is this an opportunity to do that?

Johnson: Hell yes. Yeah, I'm thinking about that, absolutely. I know I'm going to write and direct the first one, I know I'm going to come up with the story for the entire trilogy. Beyond that, I just don't know yet. We're still figuring out how this going to go. But all of those things you just listed are very much on my mind right now.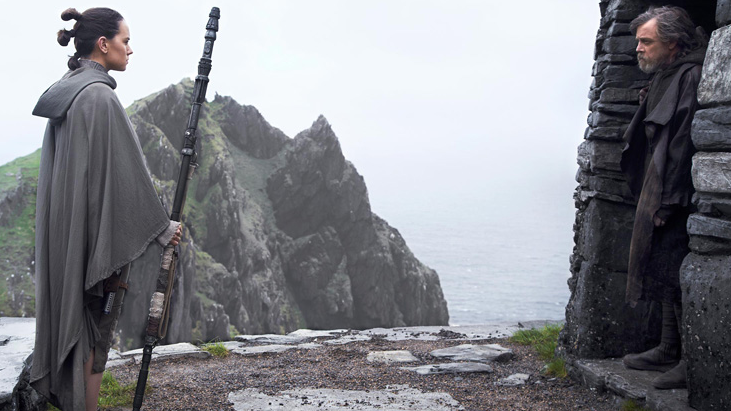 On The Last Jedi:
Well, and you can tell me if I'm wrong here, but with The Last Jedi it felt like you were trying to push the idea of what a Star Wars movie could be a little bit further.

Johnson: That wasn't a stated goal, pushing it forward or changing it or something. I just wanted to make a great Star Wars movie. The thing is I wanted to make a great movie also. That means creating drama with these characters, and that's going to mean throwing tough stuff at them and taking it to new places. I wasn't coming in thinking, "We gotta freshen this up! How do I evolve this?" That was the last thing on my mind. But I also came in trying to be unafraid of going to some places if that's what the story ended up requiring.
On Mark Hamill's second credit in TLJ:
Why does Mark Hamill have two credits? Who is Dobbu Scay?

Johnson: It was a mocap performance. He really wanted to try out motion-capture after watching Andy Serkis do it. So, if you remember the little drunk alien toad that tries to use BB-8 as a slot machine, that's actually a mocap performance by Mark. That was just done in one day in a mocap studio.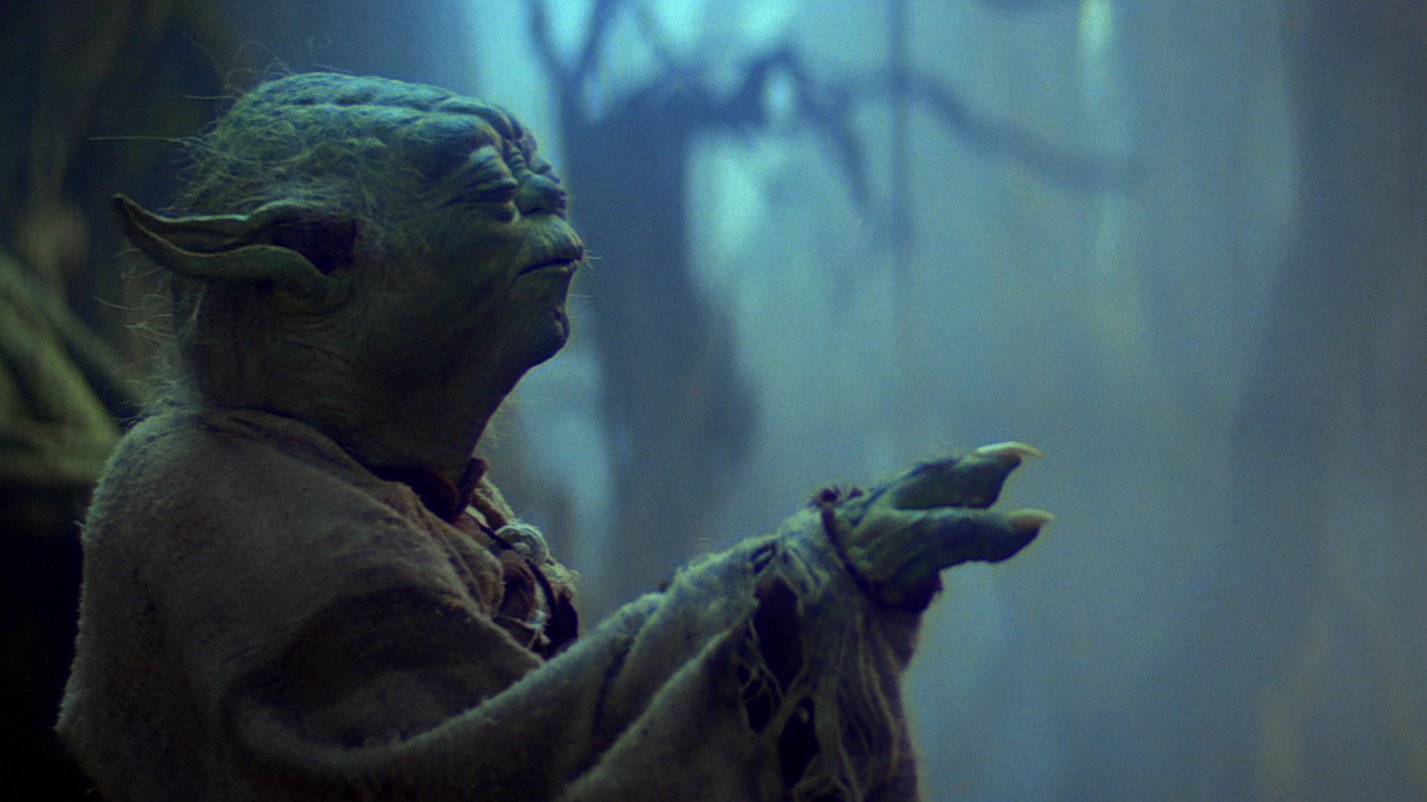 On the Yoda puppet:
Yoda. Was Yoda a puppet or CGI this time?

Johnson: He was 100 percent puppet. We actually recreated the puppet from The Empire Strikes Back. They found original molds, and Frank Oz came out and puppeteered him. It was exactly the way they would've done it when they shot Empire.
On TLJ humor:
Talk about the humor in the film. Star Wars movies occasionally have funny moments, but this one had quite a few more.

Johnson: As you grow up as a Star Wars fan it's easy to start leaning into the heavier aspects of it and the badass aspects of it. That's a big part of what makes it cool, but I've always felt that the humor and the sense of fun, the banter between Threepio, Leia, and Han, is almost like it's from a '30s movie. It's always light on its feet. There's always a sense of humor to it. So that was really important to me to get into it. Especially in this movie I knew we'd be going into some heavier places and I knew we'd be sitting on an island talking about religion for a big chunk of it, so it was important to me to get humor in there. For instance, with that prank call [between Poe and Hux] it's meant to establish right up front to let the audience know that we're going to have fun here. And if you're not here to have fun in a Star Wars movie you've gotta open your mind a little bit because we're going to have a good time during this movie. Hop onboard.
Whether you embrace The Last Jedi as a worthy eighth chapter of the Skywalker saga or not, it's hard to deny that Rian Johnson has vision. Whether that vision will clash with that of Abrams remains to be seen, but it's good to know that fans will get the opportunity to see what Johnson can bring when he gets the opportunity to fully express his vision in a unique corner of the Star Wars galaxy.
For the full interview go to Wired.
Jordan Pate is Co-Lead Editor and Senior Writer for Star Wars News Net, of which he is also a member of the book and comic review team. He loves all things Star Wars, but when he's not spending time in the galaxy far far away, he might be found in our own galaxy hanging out in Gotham City or at 1407 Graymalkin Lane, Salem Center, NY.