Updated with Screenshots! New Featurette Showcasing the Cast of Star Wars: The Last Jedi in Combat Training!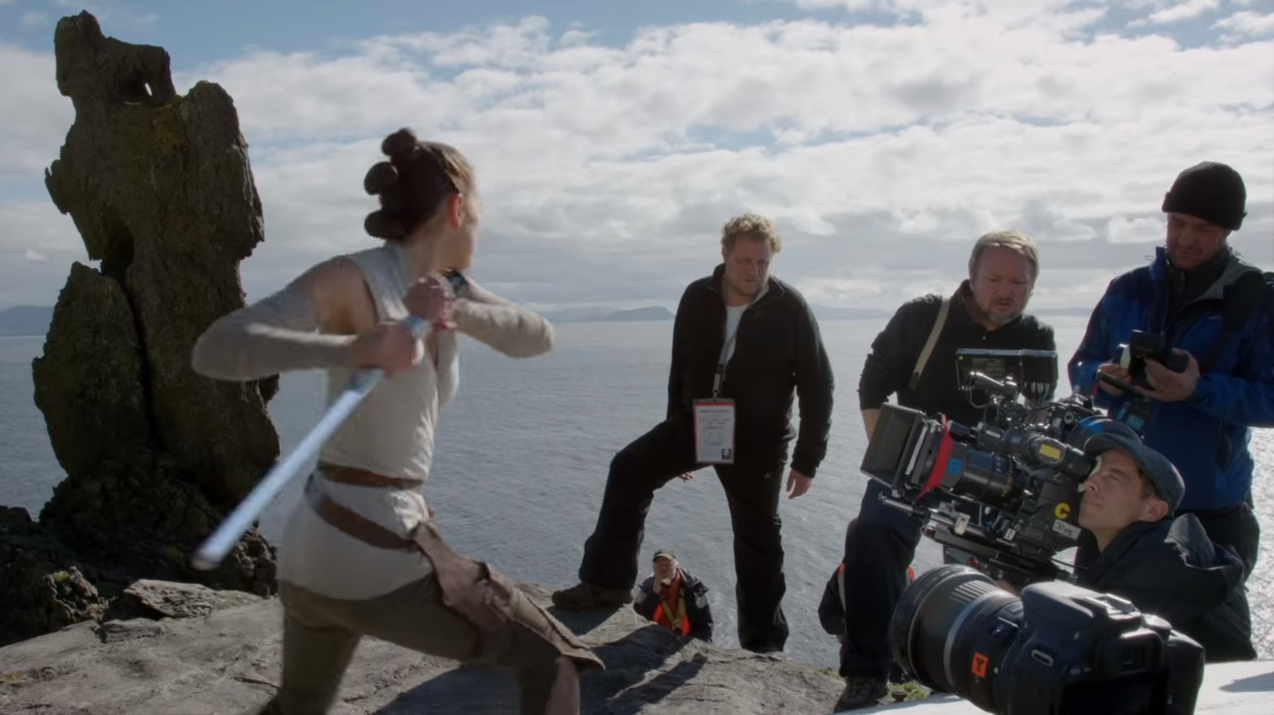 Two weeks away from Star Wars: The Last Jedi, and it's time for some more behind the scenes action to get you pumped! The official Star Wars YouTube channel just dropped a truly fantastic featurette showing off some of the actors working on their combat skills for the upcoming movie. Hit the jump to watch the video, and see the graceful Daisy Ridley, the energetic John Boyega, the fierce Gwendoline Christie, the brutal Adam Driver, and the newcomer Kelly Marie Tran in action!
What an incredible video! Here are some screenshots focusing on each of the actors and their combat styles…
First up, director Rian Johnson gives some input on Daisy Ridley's lightsaber technique…
Daisy quickly proved to be a natural at this sort of thing…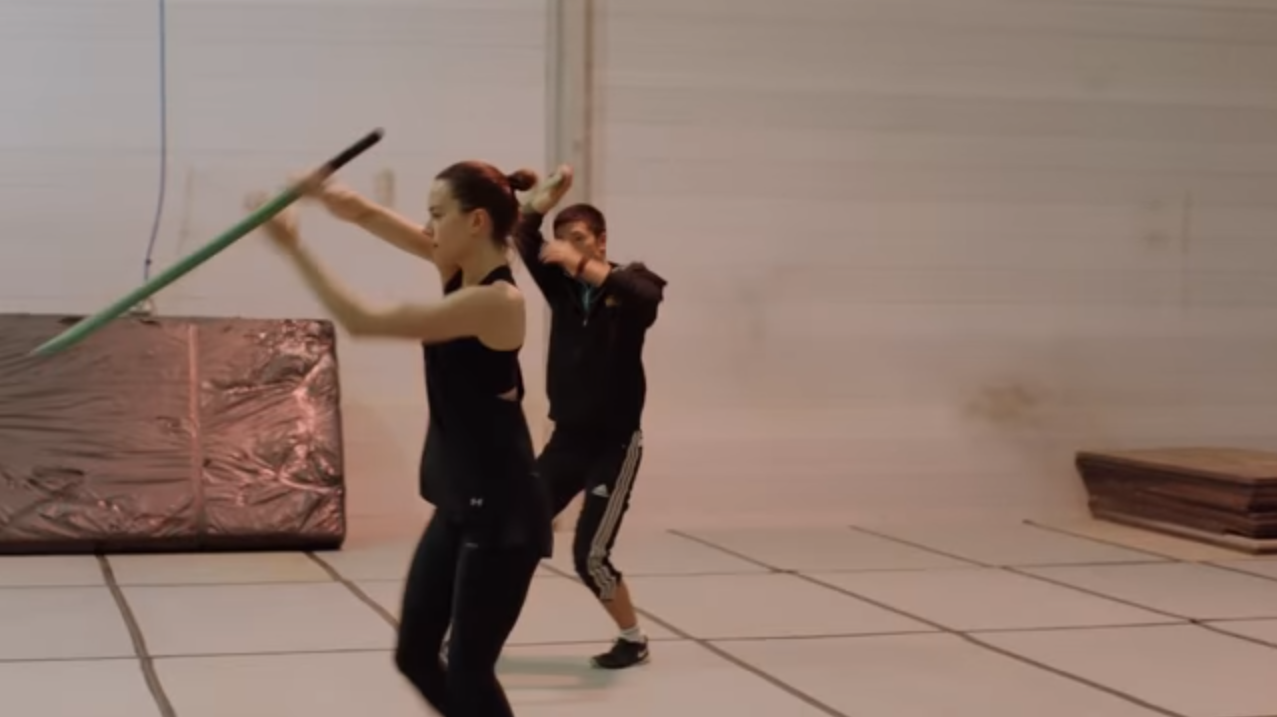 But she hasn't completely abandoned her staff at the start of the movie yet, so she also had to do a little training in that department to brush up on her skills…
And now on to Gwendoline Christie and John Boyega who are both looking fierce and determined as they prepare for their face-off in the movie…
Looks like the showdown will be epic…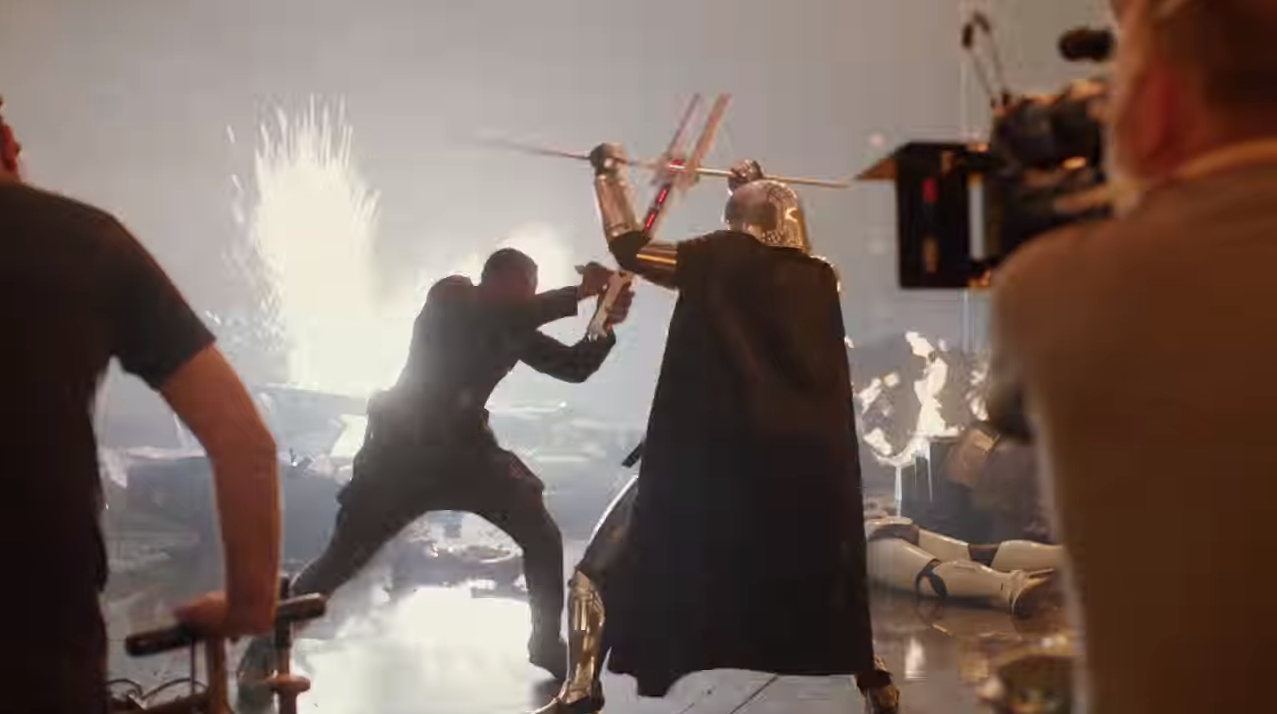 Here's newcomer Kelly Marie Tran who plays Rose Tico in The Last Jedi. She may be small, but it looks like she packs a mean punch…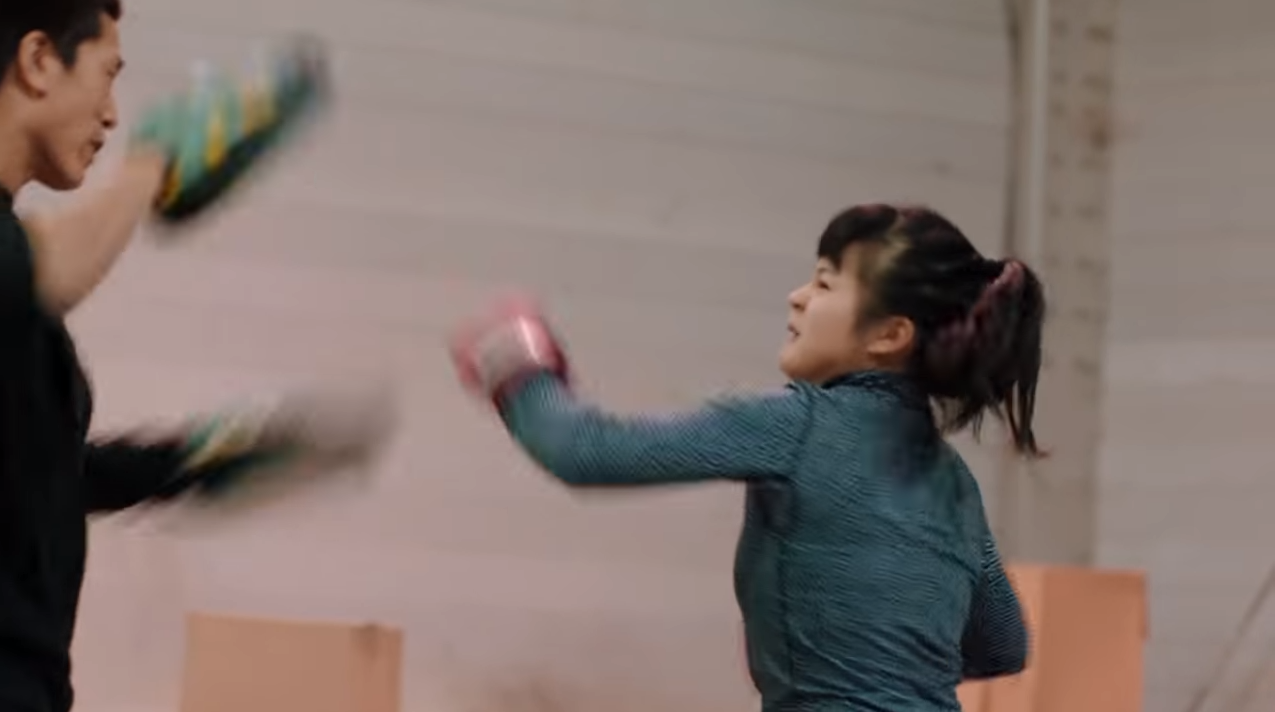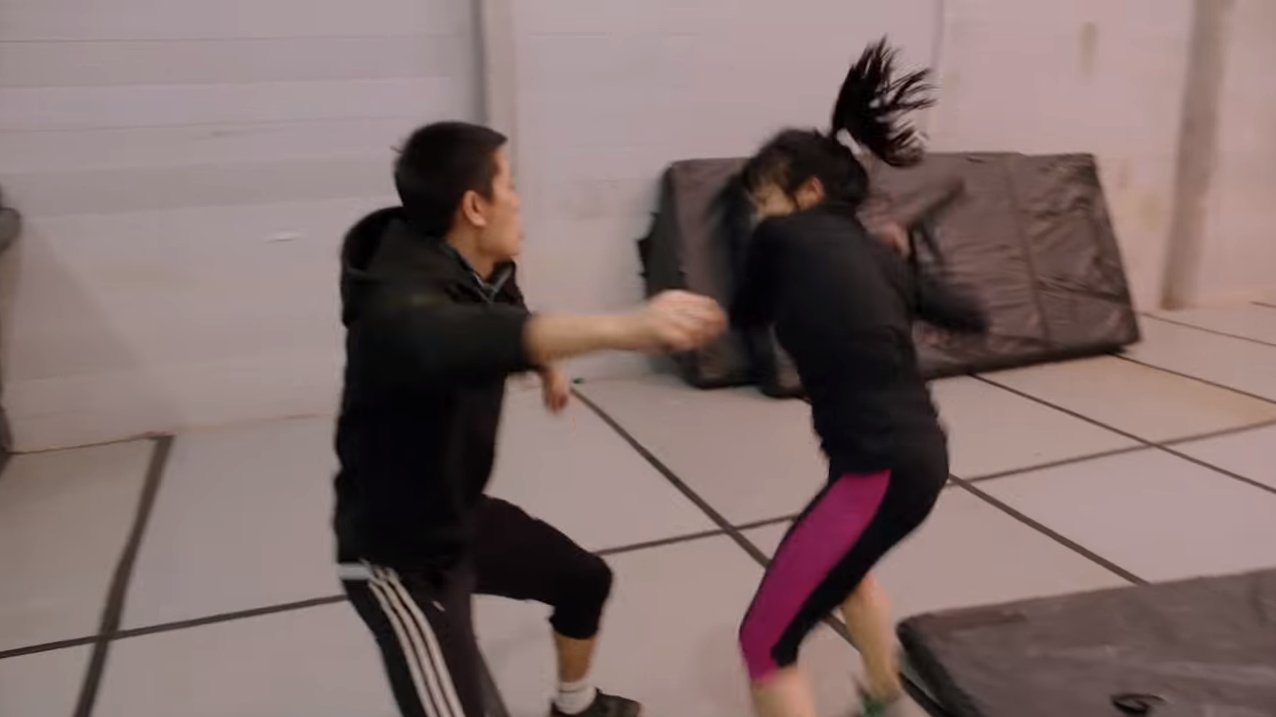 When she's not punching bad guys out, it looks like she'll be shooting at them as well in typical Star Wars fashion…
And last, but far from least, we have Adam Driver taking on multiple enemies as he prepares for his role as Kylo Ren. The physicality that Driver demonstrates is really fascinating and the only word that I can think of to adequately describe him in these shots is this: brutal. Driver's brief performance in this featurette shows that Kylo Ren is a force to be reckoned with in The Last Jedi…
We'll end with this exciting bit…It seems that both Kylo Ren and Rey will be taking on multiple enemies at once in this movie…
I simply cannot wait any longer. Come quickly December 15th!
Jordan Pate is Co-Lead Editor and Senior Writer for Star Wars News Net, of which he is also a member of the book and comic review team. He loves all things Star Wars, but when he's not spending time in the galaxy far far away, he might be found in our own galaxy hanging out in Gotham City or at 1407 Graymalkin Lane, Salem Center, NY.