THR: On the Inter-studio Drama behind Abrams' Deal to Direct Star Wars: Episode IX
With his deep involvement in the Star Wars Universe in the new Disney era, it is easy to forget that JJ Abrams is still a director tied into a development deal with an entirely different studio. The Hollywood Reporter had a piece a few days ago covering just exactly what that means for Disney, Abrams, and his struggling home studio, Paramount.
This article dives deep into the political and financial machinations of the Hollywood system. While Abrams has seemingly been one of the key figures in Star Wars development since he first officially signed on with Lucasfilm back in 2013, he has simultaneously been tied up with a multi-million dollar per year development agreement with Paramount. An agreement that has resulted in his Star Trek films as well as Super 8, along with his producing credits on the Mission: Impossible and Cloverfield franchises.
But Paramount is a Studio that has been struggling as of late. According to THR, the new Chairman and CEO over at Paramount was not too pleased to find out he would be losing Abrams' talent for an extended period of time yet again. A period of time that would take Abrams through the end of his contract which expires in 2018. In the end, Paramount begrudgingly agreed to let Abrams loan his talents to Disney again in exchange for a fee for which the exact number seems to be in dispute.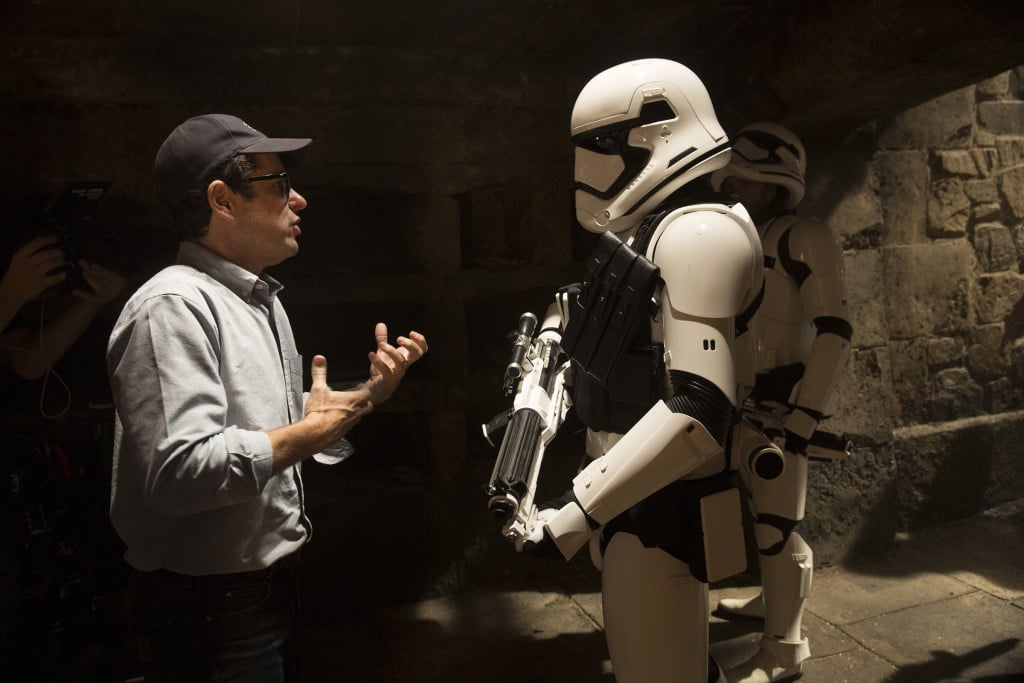 But as THR points out, Paramount CEO Gianopulos didn't have much of a choice in the matter:
As for Gianopulos, the exec accommodated the move even if he was not happy, say sources. Paramount declined comment, but the studio chief is said to be irked to see Abrams get poached again — this time despite a specifically negotiated obligation. But fighting Abrams would have meant alienating the filmmaker and taking on major adversaries: Lucasfilm, Disney and possibly even Steven Spielberg, who isn't involved with Star Wars but has a long-term association with Lucasfilm chief Kathleen Kennedy and has taken credit for luring Abrams to helm The Force Awakens in the first place. And then there are Abrams' reps at CAA. With Paramount in need of all the support it can get, Gianopulos had to be realistic.
All that being said, it doesn't seem there is too much bad blood between Abrams and Paramount as THR seems to think Paramount will seek to renew his contract when it expires next year. THR's sources say all parties recognize that this was too good an opportunity for him to turn down, and although unfortunate for Paramount's immediate plans, it is doubtful it will damage the long term relationship.
It will be interesting to see what Abrams does after Episode IX having now developed such a strong relationship with Disney and Lucasfilm. Will Abrams return to his former home in Paramount to help them get back on track, or try to parlay his Star Wars gig into a larger role at the behemoth of the industry that Disney has become over the past decade?
Head to THR to check out the full piece.