UPDATE! Emilia Clarke Has Wrapped Filming on the Han Solo Movie. Ron Howard Hints at Desperate and Dangerous Times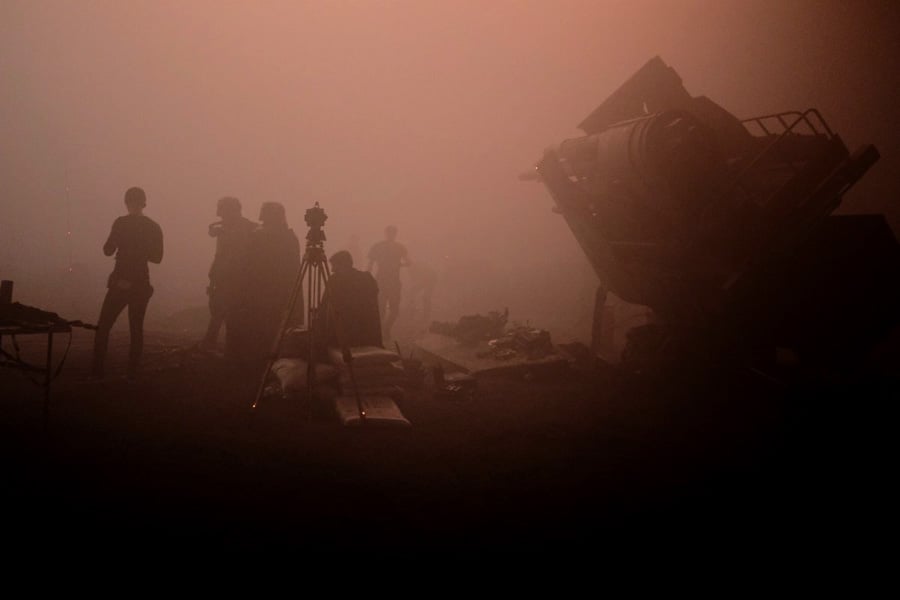 Director Ron Howard continues to tease us with cool mystic photos taken from the set of the still untitled Han Solo movie. As you know Howard is finishing the movie after directors Lord and Miller were fired due to creative differences with Lucasfilm. The latest tease are two dusty photos depicting a "desperate and dangerous" times in the movie…
Howard shared one of the photos on his Twitter account and the other on his Instagram.
Shooting a scene about desperate and dangerous times in the Galaxy pic.twitter.com/AtNZPOkzFO

— Ron Howard (@RealRonHoward) September 23, 2017
These photos have a similar feel to the photo Howard shared a few days ago presumably depicting the entrance to the famous spice mines on the planet Kessel. And the words "desperate" and "dangerous" would fit perfectly well with a place where Wookies are forced to work in the mines and have zero hope for survival with minimal life expectancy. And the dusty and smokey look matches with how the mines were depicted in the Star Wars: Rebels show: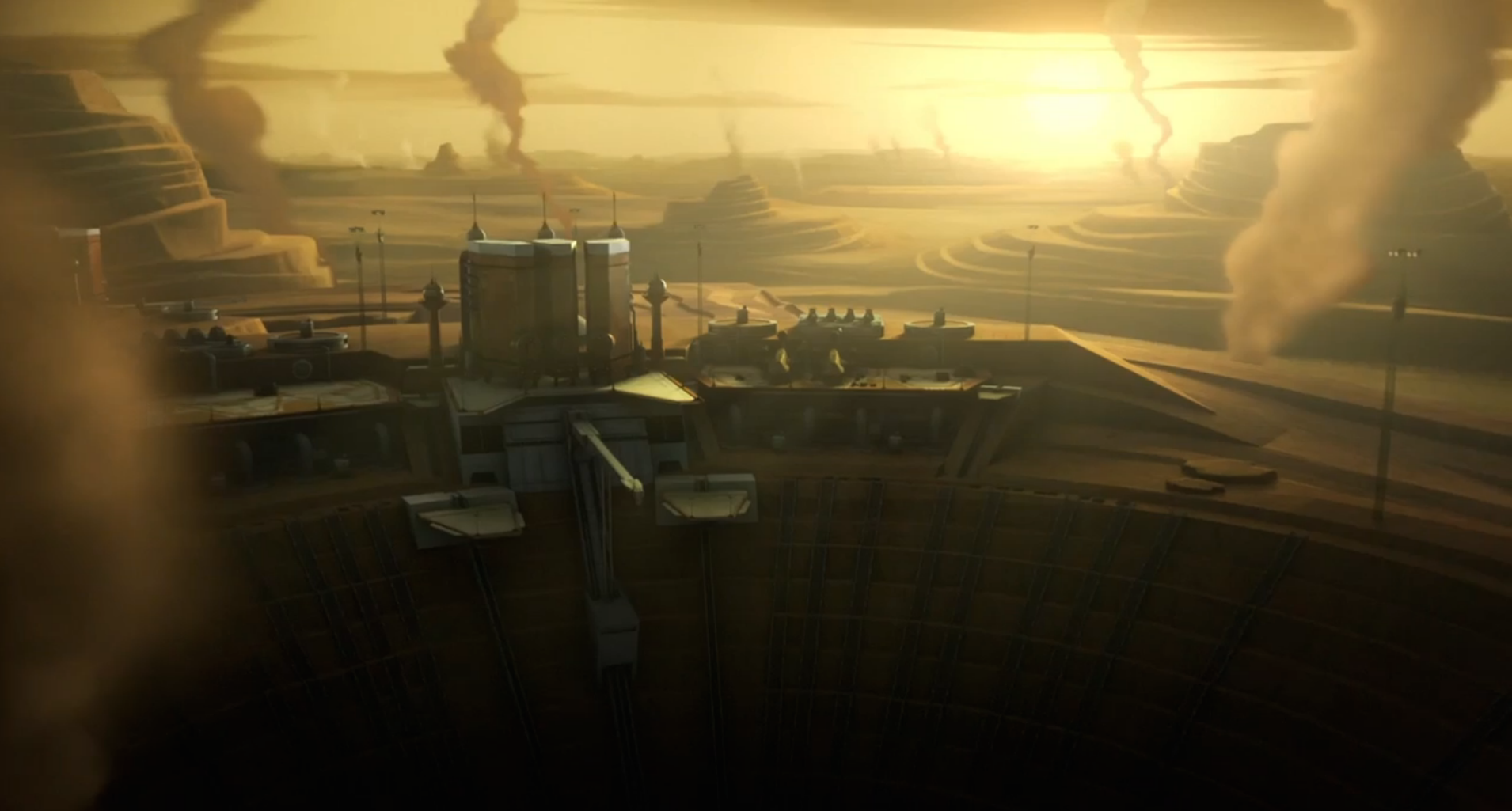 If you tweak the colors of the first photo and zoom a little bit, you will notice what appears to be two guards wearing helmets and capes and a third person with a belt, who seems to be part of the cast.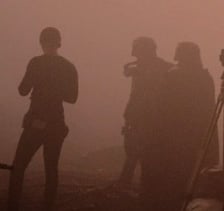 If you tweak the colors and zoom the second photo you will discover something even more interesting – a stormtrooper sitting on the ground:

Also at first I thought the light source in the second photo is a lamp but if you lower the brightness you will see that it's actually an outside light source to what appears to be a cave (mine?) entrance.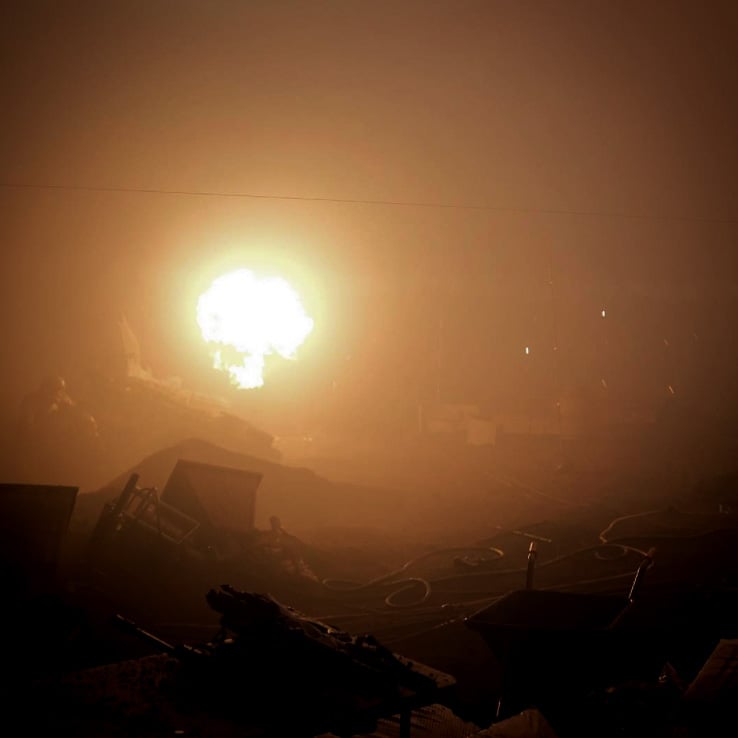 The untitled Han Solo movie is still scheduled for a May 25, 2018 release. Ron Howard has been working on completing the movie since June 22, so it's already been two full months of extensive filming and reshoots. Since some of the major characters from the movie have already wrapped their scenes (like Donald Glover), we can speculate that the end of the exhausting principal photography is not very far away.
UPDATE!
And here's yet another sign that we're getting near the end of the Han Solo principal photography – Emilia Clarke has wrapped filming her scenes for the movie. Here's Ron Howard's post on Instagram:
Clarke posted the same photo on her Instagram with a brief message. It's curious that a few days ago she dyed her hair blond and in the photo with Howard she is still red (as she appeared in the first Han Solo cast photo). Perhaps she was wearing a wig during the reshoots?
Our friend @yeahclarke made a good point about Emilia's hair and Howard's clothes:
Think she wrapped last week w/ Paul. You can see Ron w/ the same clothes in both photos. Thats definitely not a wig.She dyed her hair 5d ago

— dragon's daughter (@yeahclarke) September 24, 2017
It definitely looks like Emilia wrapped a few days ago, when Howard announced that Paul Bettany has wrapped as well. since he is wearing the same clothes and we know that Clarke is blonde from 5 days ago.