'The Book of Boba Fett' Character Posters and Concept Art From Chapter 1 Released
Lucasfilm and Disney Plus have released two new character posters from The Book of Boba Fett, featuring Chapter 1's Madam Garsa and the Mayor's Majordomo. In addition to that, they have also released the concept art images that were shown during the credits of last week's episode.
First, we have the character poster for Madam Garsa Fwip, played by Jennifer Beals, the owner of the casino that Boba Fett and Fennec Shand visit moments before they are ambushed on the streets of Mos Espa. Beals' involvement with the show was revealed with the first official trailer of the series. A month later, she told Variety she had a blast filming the series, and described how Dave Filoni helped her get into character by being a walking Star Wars encyclopedia. Check out her character poster: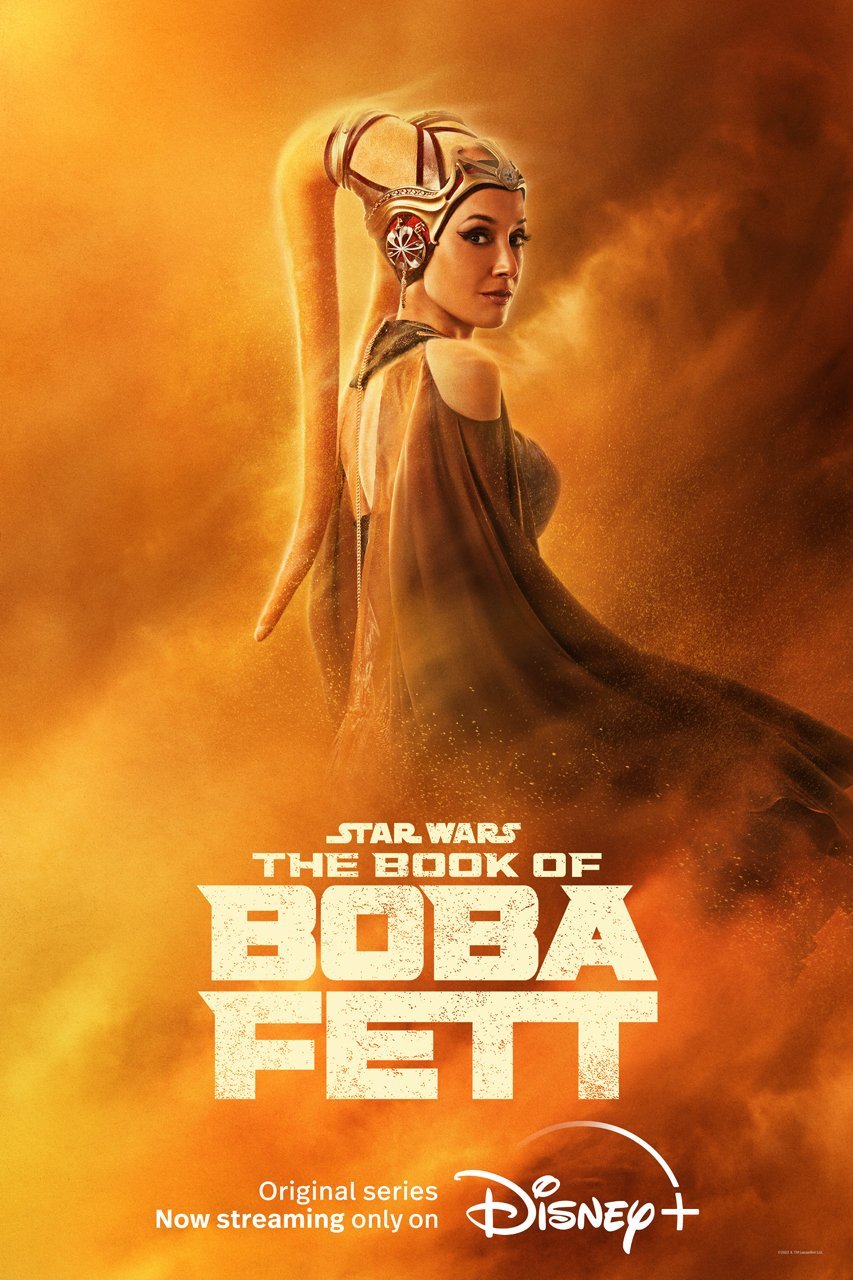 Next, we have the Mayor's Majordomo, played by David Pasquesi. He was sent by his boss to collect Boba Fett's tribute as the new resident of what used to be Jabba's Palace, and will most likely be back this week with the introduction of the Mayor. Since there is already some conflict between Fett and the Mayor and his allies, it is likely Pasquesi's role will be more foe than friend. Check out his character poster: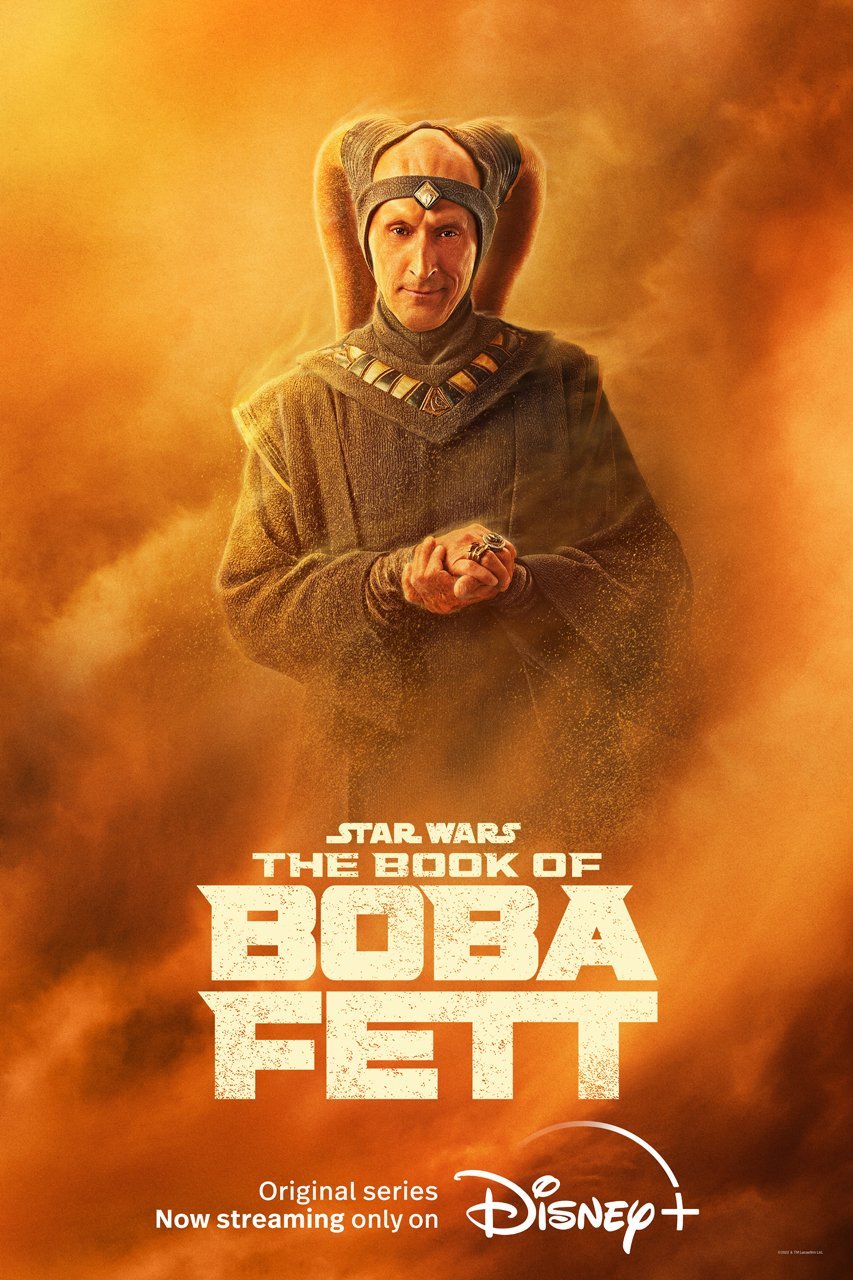 This is a tradition that has carried over from last year, as The Mandalorian season 2 revealed character posters every Monday for each new role introduced in the latest episode. From Cobb Vanth to Ahsoka Tano, we had an incredible roster of posters from that season, and The Book of Boba Fett appears to be continuing that trend. We can probably expect character posters for the Mayor, as well as Sophie Thatcher and Jordan Bolger's characters.
Also following up on last year's Mondays tradition, we have the latest batch of concept art images from Chapter 1. They are from artists Christian Alzmann, Brian Matyas, Ryan Church, and Erik Tiemens. Check them out below: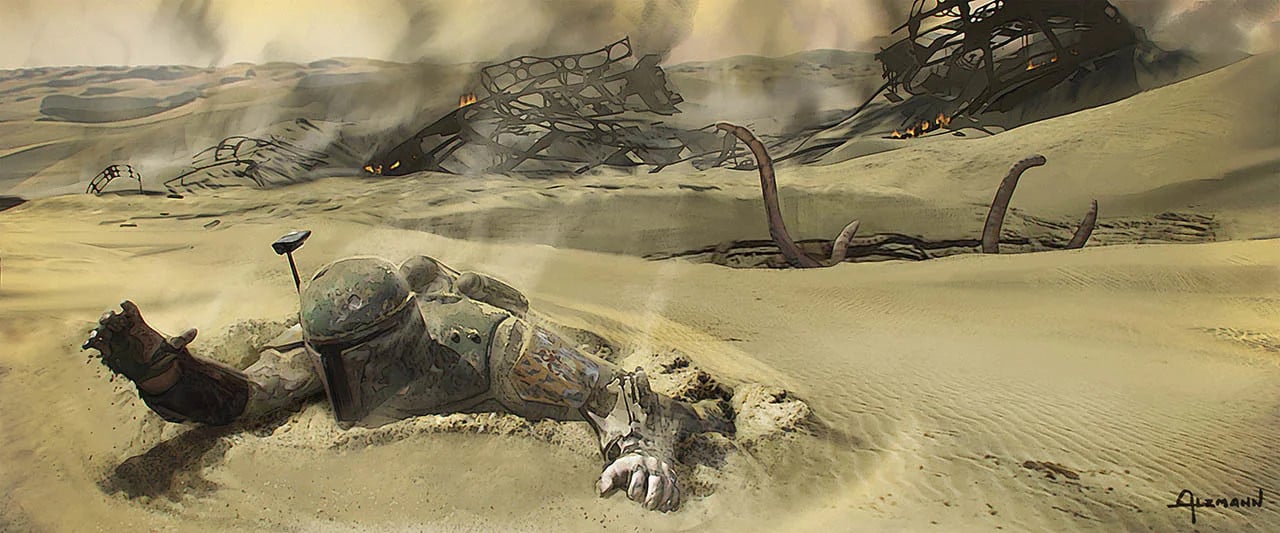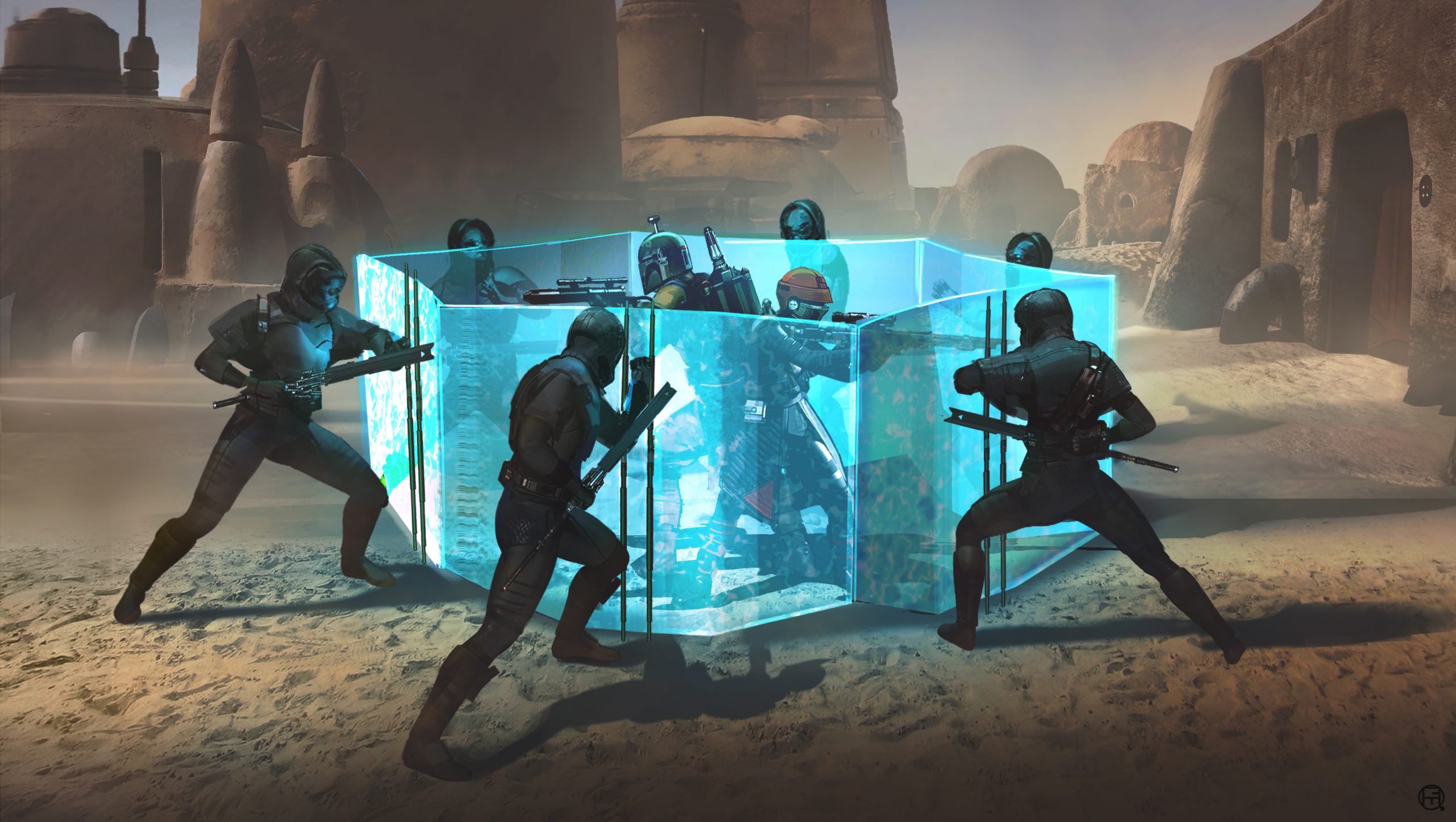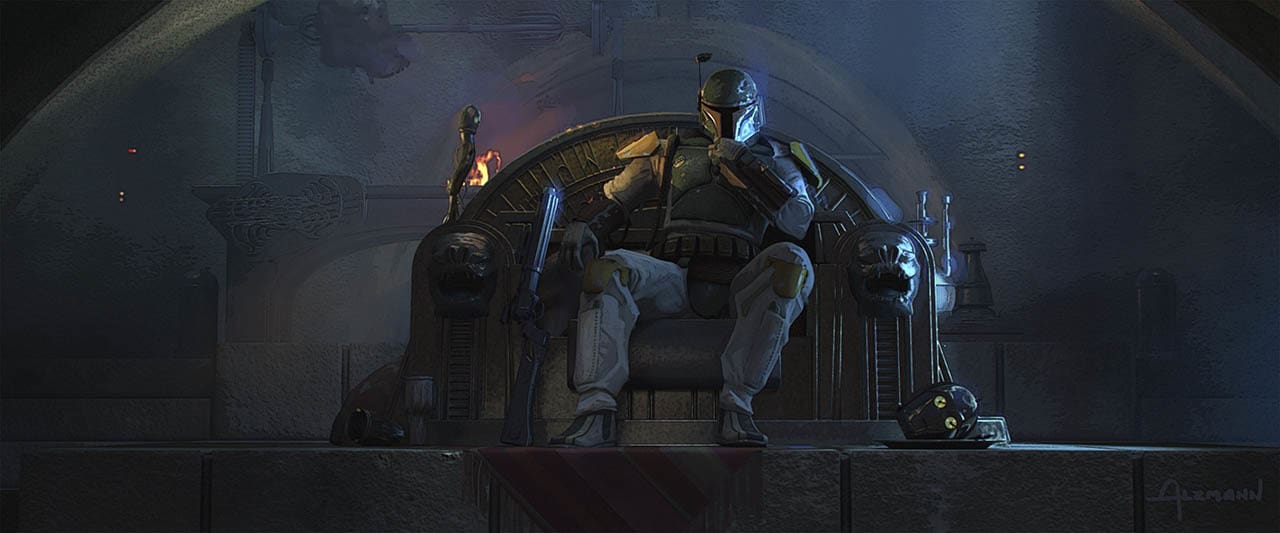 Make sure to check out John Hoey's review of The Book of Boba Fett Chapter 1 here, and follow our continued coverage on Wednesday for Chapter 2.
Miguel Fernández is a Spanish student that has movies as his second passion in life. His favorite movie of all time is The Lord of the Rings, but he is also a huge Star Wars fan. However, fantasy movies are not his only cup of tea, as movies from Scorsese, Fincher, Kubrick or Hitchcock have been an obsession for him since he started to understand the language of filmmaking. He is that guy who will watch a black and white movie, just because it is in black and white.