D23 Disney Parks Panel – New Star Wars Themed Hotel announced and Name Confirmed!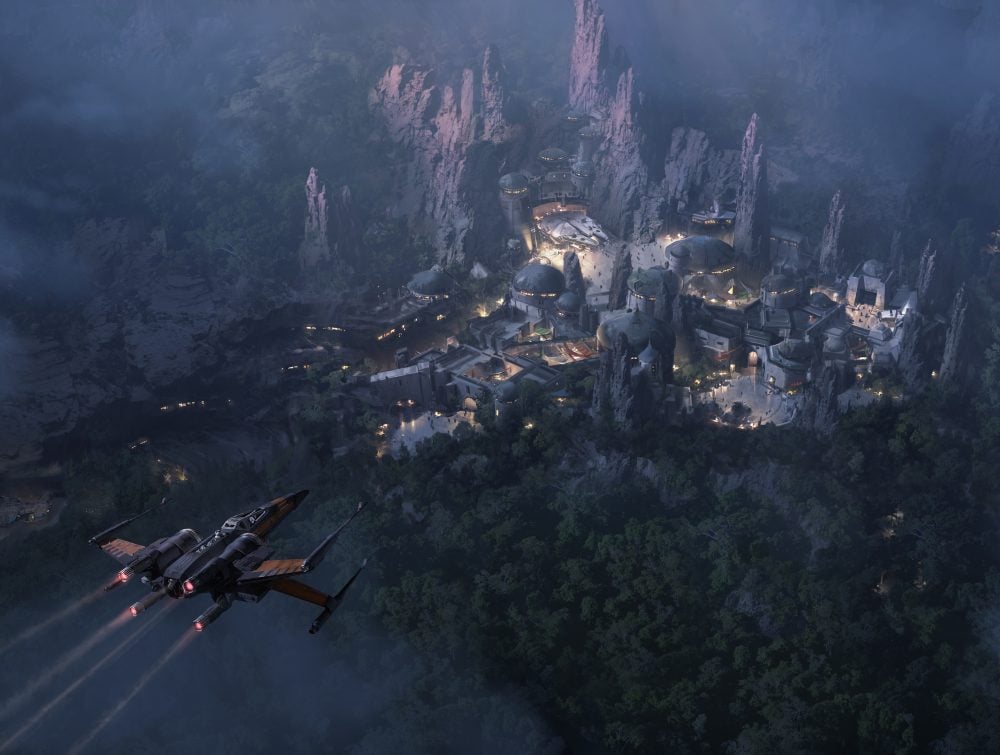 D23 capped off its Saturday with the Disney Parks Panel, and while only a portion was dedicated to Star Wars, there was alot of good content covered.  While the highlight of the weekend will surely be the look model which was seen earlier this weekend, the Parks Panel gave us some new art and details on the new lands.
First things first, the rumor that was circling earlier today about the name of the new land was correct.  The lands in both Anaheim and Orlando will in fact be titled Star Wars: Galaxy's Edge.  The name is fitting in that this new planet that we will be traveling through is an outer rim world on the (you guessed it) edge of the galaxy.  Focusing on a spaceport on the edge of the galaxy allows Disney to mix a number of eras and species so we can get a full selection of all aspects of Star Wars without being restricted to one familiar set of aliens, vehicles, or environments.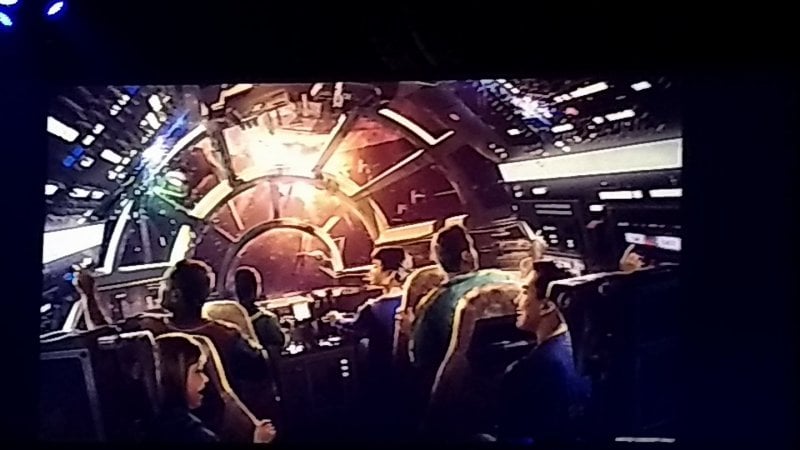 In addition to the name, we also got a bit more detail on the Millennium Falcon ride.  It had been known that he ride would be some sort of interactive simulator that would allow you to fly the Falcon.  But now we know that this specifically will mean a six seat vehicle with each guest having a different set of responsibilities, such as piloting, hyperdrive control, blasters, etc…  In the ride your performance will have an impact on the interactivity within the rest of the land, meaning if you scratch up the ship or miss a target you will have a different experience later on in your day than someone who turned in a competent performance on the ride.
Some other tidbits of info the panel revealed were focused on the character interactions that will be found within the land.  Bob Chapek and Scott Trowbridge confirmed today that you would be able to meet Kylo Ren, Chewbacca, and BB-8 would be available to meet in the new land in addition to some first order troopers.  They also announced that one of the driving forces behind the interactive story in the land will be none other than Hondo Ohnaka.  And for those older Disney Parks fans out there, you'll also get to see our old pal Rex, the former pilot of Star Tours, DJ'ing at the local Cantina.
Last but not least, Disney announced that they will building a new Star Wars themed hotel in Walt Disney World in Orlando.  but this won't be your typical hotel.  It will be sold as a multi-day experience that will completely immerse you in the world of Star Wars.  You will be surround by Star Wars characters, Star Wars themed rooms and restaurants.  The entire resort will make you feel as if you are spending a few days on a spaceship making your way to the Galaxy's Edge complete with every window being a view screen that will give you a view of space out your window.  This looks to truly be a groundbreaking experience and will likely be high on the bucket lists of Star Wars fans around the world.
Star Wars: Galaxy's Edge keeps looking better and better.  Chapek announced that we will have both Anaheim and Orlando opening in 2019, but with Anaheim getting to debut first a few months ahead of Florida.  Check out some additional art and video below from the presentation and stay tuned through the rest of the weekend in case we have any more content to share.