Jordan's Review: Baze and Chirrut Take on the Empire in 'Guardians of the Whills' by Greg Rucka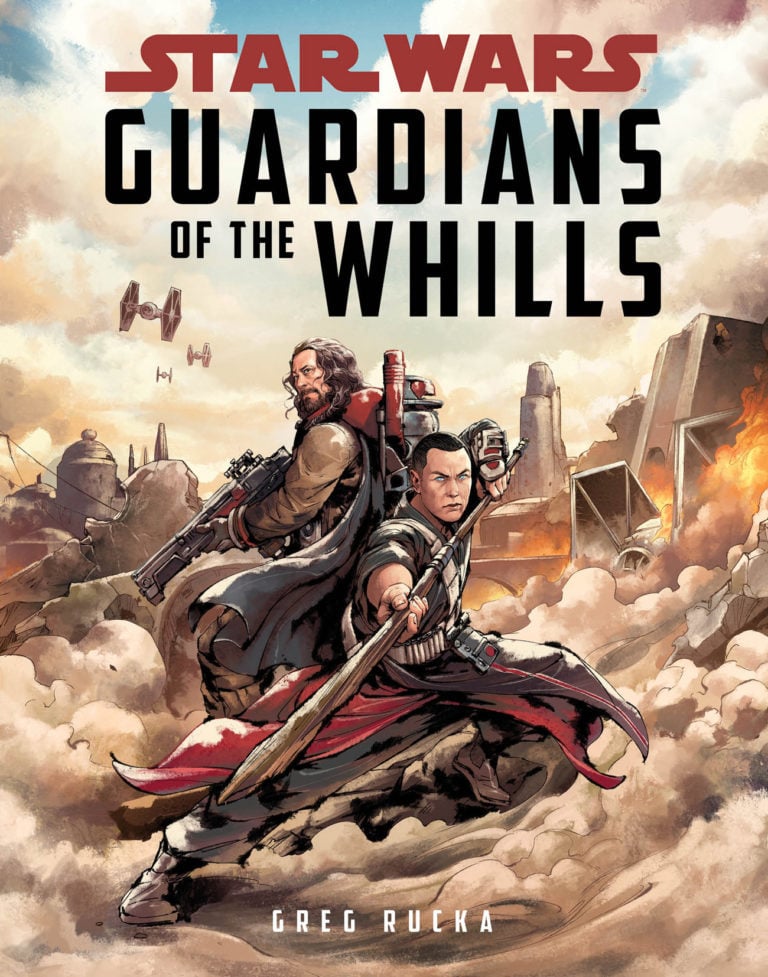 Mainstay Star Wars writer Greg Rucka's latest book in the franchise, Guardians of the Whills, is a junior novel and companion to Rogue One that follows Chirrut Îmwe and Baze Malbus in the days leading up to their appearance in the movie, giving insight to their daily lives on the streets of Jedha and details about their involvement with the insurrection against the Empire as they team up with freedom fighter Saw Gerrera. Guardians is a story about friendship, self-sacrifice, and perseverance in the face of true tyranny – about what it takes to care for others in light of a system that makes no room for compassion or the needs of the individual.
Ever since the Empire began its occupation of NiJedha , the disciples of the Whills and other acolytes of the Force have fallen into obscurity. The Empire has taken over the Kyber Temple and poverty is king in the frigid desert city. Desperate to help a group of orphans in need, friends and former guardians of the Kyber Temple – Chirrut and Baze – stage regular assaults on small Imperial convoys to secure important items for the children.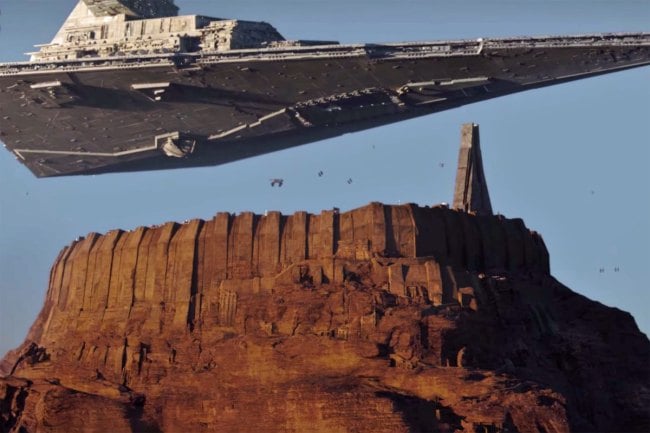 Their attacks are successful as they leave no evidence of their assault in their wake. After all, no one expects a washed-up ex-guardian and his blind friend to be any sort of real threat, which also gives them an edge in their Robin Hood-esque missions against the Empire. But even though the Empire is clueless about the identity of the thieves, their efforts against the Empire have not gone unnoticed by resident rebel leader Saw Gerrera.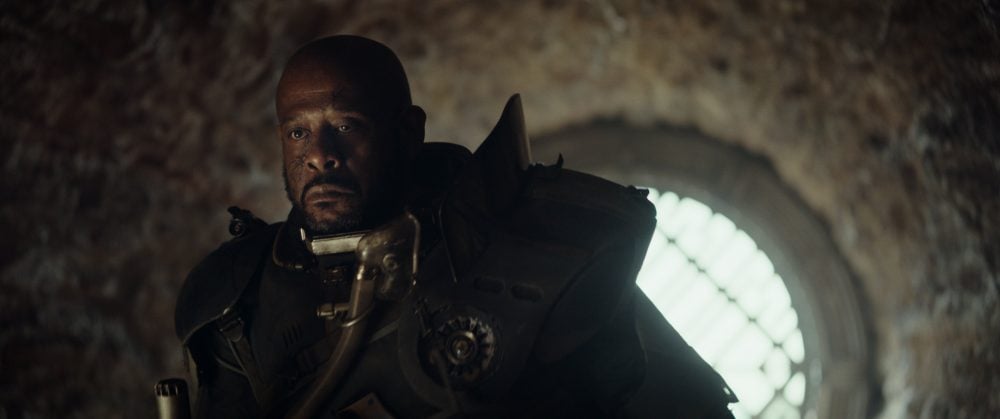 Eventually, Saw contacts the pair and asks them to join him in the fight for Jedha. Chirrut and Baze form an uncomfortable alliance with Saw, but things start to really get tricky when Saw's quest for vengeance against the Empire by any means necessary clashes with the guardians' concern for innocent life. Baze and Chirrut only do what they do out of necessity, whereas Saw seems to enjoy the fight, eventually putting them at odds.
Rucka goes to great lengths in this book to highlight the extent of Imperial oppression on Jedha, as well as to delve into the strong friendship between two unlikely companions in Baze and Chirrut. There are some small details revealed in the book, like how Chirrut is able to get around as well as he does (it turns out he is not as strong in the Force as he may appear in Rogue One) and how Baze acquired his monstrous weapon that he uses in the movie.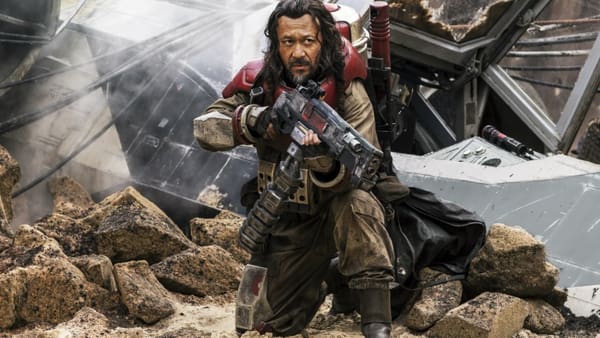 This one is not a must read for all fans, but it is well-written and a very quick read. The recommended age for this one is 9-12 and it reads as such. This is not to say that it is a kiddy-book and can't be enjoyed by adults, but it is written with that age group in mind so that it can be easily understood by readers of that level. If you like the characters of Chirrut and Baze, I recommend you check it out, especially if you have a child you can share it with.
The hardcover binding is very nice and it's relatively inexpensive compared to the adult novels published by Del Rey. If you have read Smuggler's Run or Before the Awakening (also by Rucka), that should give you an idea about what to expect with this book. For what it is, I enjoyed it and definitely recommend it to middle-school-age Star Wars fans. I prefer Rucka as a comic writer (he's killing it with Wonder Woman right now), but he is not too shabby of a novelist either, especially when it comes to middle grade novels like Guardians of the Whills.
Have you read the book? Share your comments below. And until next time, happy reading Star Wars fans!
Jordan Pate is Co-Lead Editor and Senior Writer for Star Wars News Net, of which he is also a member of the book and comic review team. He loves all things Star Wars, but when he's not spending time in the galaxy far far away, he might be found in our own galaxy hanging out in Gotham City or at 1407 Graymalkin Lane, Salem Center, NY.