'Vader Immortal: Episode 3' Drops Official Trailer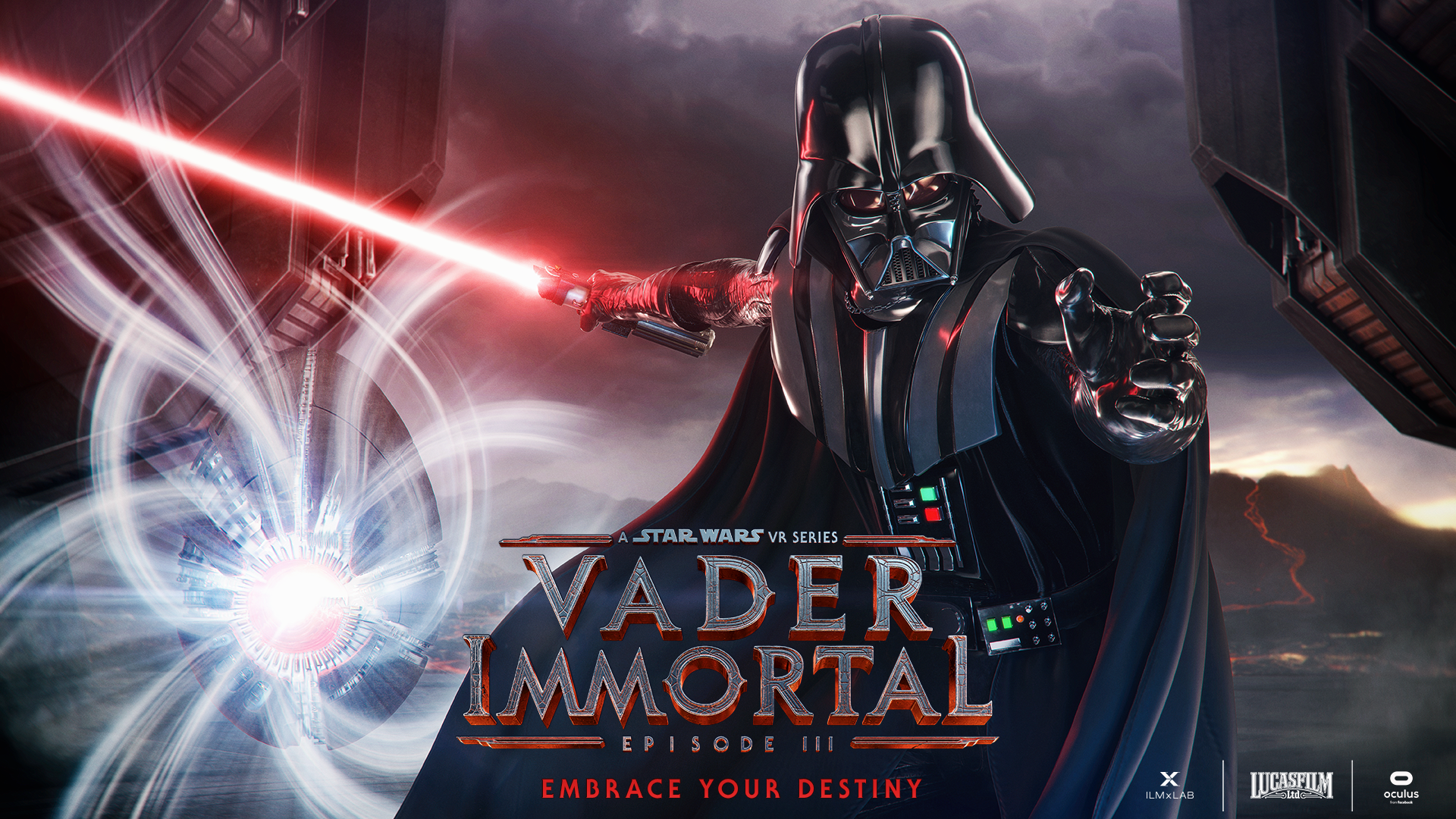 The third and final episode of Vader Immortal has dropped an official trailer to accompany the episode's release on Oculus this week.
The trailer shows the player working with an ancient Mustafarian queen to lead a local rebellion against the Empire inside Vader's castle, intent on stopping the Dark Lord's plans. It also teases a confrontation with Vader himself. The stakes are high, as the fate of Mustafar hangs in the balance.
It was also announced that you'll have a wide array of classic Star Wars weapons to play with this time in addition to your lightsaber and the Force. In this final outing, you'll be able to shoot an Imperial blaster and throw thermal detonators against unsuspecting stormtroopers.
The virtual reality series, written by David S. Goyer (The Dark Knight, Man of Steel) and directed by Ben Snow (Star Wars: Secrets of the Empire), has recently been nominated for an Emmy award. Maya Rudolph (Bridesmaids, Big Mouth) stars as the droid sidekick ZO-E3, while Scott Lawrence returns for another performance as Darth Vader.
Oculus have also announced that all three episodes will be included for free if you purchase an Oculus Quest headset before January 31, 2020. More details on that offer are available on the Oculus blog.
The writing and voice talent on this series is certainly impressive. Let's hope the final episode of Vader Immortal is a good trilogy-capper and a satisfying payoff for this legendary Star Wars character.
Josh is a huge Star Wars fan, who has spent far too much time wondering if any Star Wars character could defeat Thanos with all the Infinity Stones.