Hasbro Previews New Luke and Rey with Speeder Figures + More on the Forces of Destiny Toys!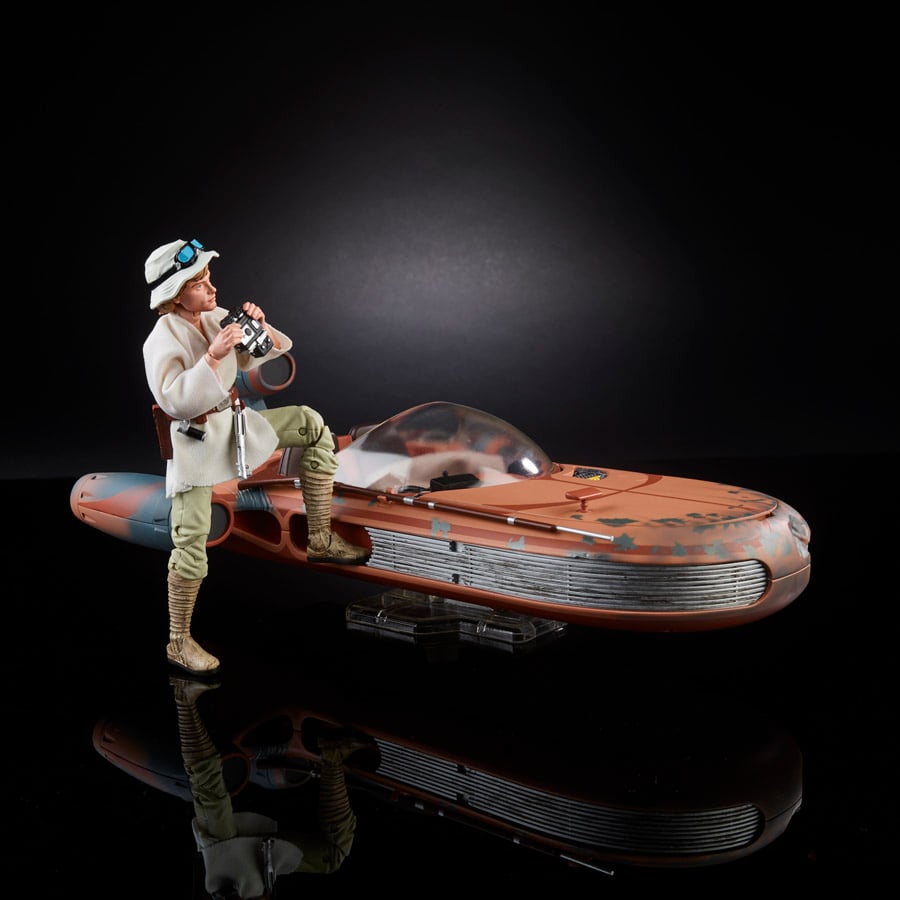 Hasbro has sent us some preview images of a couple of new figures they'll be previewing at SWCO this week.  The new 6" Black Series figures feature Luke and Rey in their desert-ready best along with their trusty speeders. Also read on for a first look at the toys for the newly announced show Forces of Destiny.
First up we have the STAR WARS: THE BLACK SERIES X-34 LANDSPEEDER & 6-INCH LUKE SKYWALKER Figure.  Luke sports his outfit from the early scenes of A New Hope and stands alongside a nice looking X-34 Landspeeder.
If you favor something a bit newer, check out the STAR WARS: THE BLACK SERIES REY'S SPEEDER (JAKKU) & REY (SCAVENGER) Figure.  Like Luke, Rey is in her fully covered desert scavenger cloths and comes with the speeder she used in The Force Awakens.
Hasbro will be showing off these new figures at their booth down in Orlando, so if you are in the area stop by and take a look.  For those of us who won't be in attendance this week, the figures should hit shelves later this year.
And here's the official press release on the Forces of Destiny toys:
Disney and Lucasfilm have collaborated with Hasbro to create a robust line of toys and role play items inspired by the Star Wars Forces of Destiny animated content announced today, and the toy line will launch on August 1 at mass retailers around the world and HasbroToyShop.com.

The line includes new 11-inch "Adventure Figures" depicting characters including Rey, Jyn Erso, Princess Leia, Sabine Wren, plus loveable sidekicks and epic villains like BB-8, Chewbacca and many more. These true to form Adventure Figures bridge the gap between traditional action figures and dolls, opening up a new play experience for Star Wars fans of all ages and genders. Each individually designed figure features dynamic action and multiple points of articulation to help recreate the characters' adventures and heroic moments with different poses.
Check out the Star Wars Forces of Destiny first look video below in case you missed our other report:
And more screenshots with the toys (via Hasbro):