Rogue One's Original Script Had a Different End in Mind for a Major Character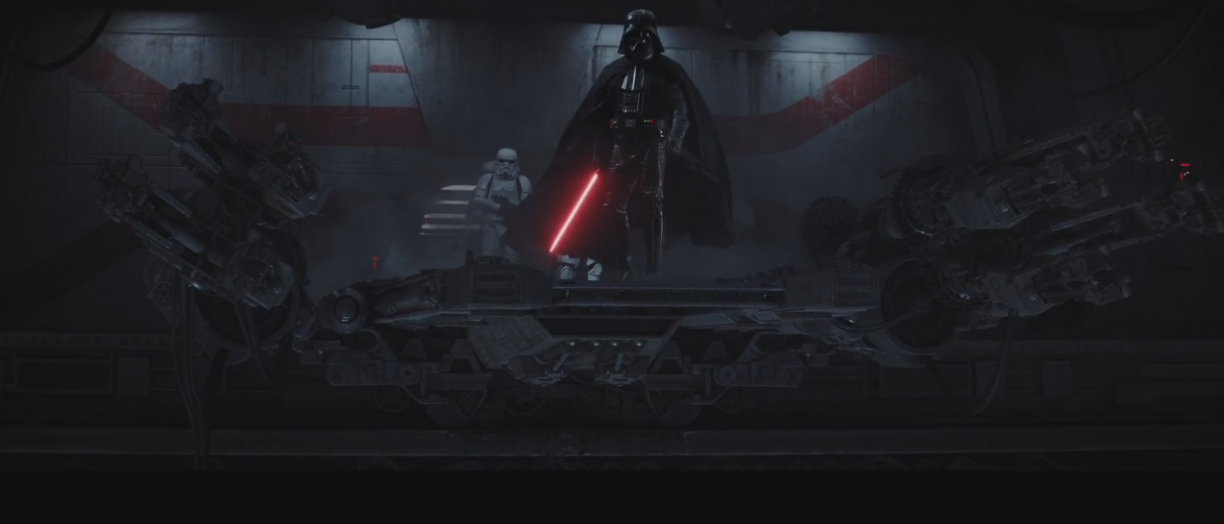 'Rogue One: A Star Wars Story' will release this Friday in Digital HD (the Blu-ray/DVD will be released on April 4), and Entertainment Weekly has yet another article revealing interesting new details about the film leading up to its home video release. Today's article focuses on an alternate Vader scene from the original script – where he viciously murdered a major character…
Entertainment Weekly's Anthony Breznican spoke with Rogue One's original screenwriter, Gary Whitta, who said that Darth Vader was always going to be used sparingly in the film. Gary Whitta explains:
"Vader is in the movie as much as he always was. He only had two things in the film. He was on Mustafar and then in the battle at the end."
Whitta said that the Darth Vader murder scene was added much later and that the other Vader scene was dropped from the storyline altogether.

"The rampage where [Vader] murdered everybody wasn't me. That got added later…I had pictured early on Vader murdering all these Rebel soldiers but I never wrote it into the script. It was an idea that stuck around after I left and they ended up finding a cool way to use it. It's actually my favorite thing in the film." – Gary Whitta
As EW revealed yesterday, the film could have ended much differently with a brighter outlook for our Rebel heroes. In the original draft of Whitta's version of the script, Krennic would have also made it off of Scarif. In the film version, Krennic was incinerated by the blast from the Death Star. However, in the original version, Krennic would have been rescued by Imperial forces.
"They tore him out of the rubble and they brought him back. When they're going over the ruins, he somehow survived." – Gary Whitta
Whitta struggled with how unlikely that scenario would have actually been. He had to come up with a way that Krennic was able to escape the laser as well as explain how he could have survived the aftermath of the attack.
"It's a bit of a reach, which is why it isn't in the finished film…He survived the blast and they pulled him up and brought him to the Star Destroyer to report to Vader. He's all beat up, his cape's all torn up and stuff, and he thinks he has survived." – Gary Whitta
Just when Krennic thinks he has survived the rebel onslaught, Vader would have shown up to teach him a final lesson in failure and its consequences.
There was a lot of speculation flying around before the movie's release concerning Krennic's fate with many people predicting that he would in fact meet his end at the hands of Darth Vader. As this revelation shows, that idea wasn't too far off the mark after all. Would you rather have seen Vader kill Krennic instead of the Rebels? Or are you satisfied with that gloriously beautiful display of raw power that we got in the final cut? Share your thoughts below.
And check out this brief but awesome clip about Vader, promoting the upcoming Rogue One home release:


For the full interview make sure to go to Entertainment Weekly
Jordan Pate is Co-Lead Editor and Senior Writer for Star Wars News Net, of which he is also a member of the book and comic review team. He loves all things Star Wars, but when he's not spending time in the galaxy far far away, he might be found in our own galaxy hanging out in Gotham City or at 1407 Graymalkin Lane, Salem Center, NY.