UPDATE 2! First Star Wars Spinoff Named! Episode VIII Gets Release Date!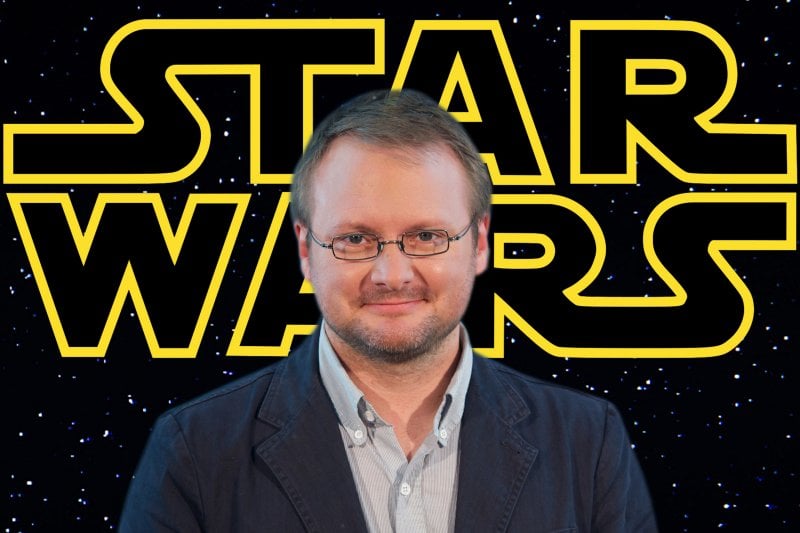 Big news for the Star Wars movie franchise hit today! The first Spin-Off finally has its name (which will probably surprise you), and director Rian Johnson's Episode VIII is coming sooner than you think!
Let's start off with the closer of the two: Star Wars: Rogue One. I'm about as surprised as many of you are that it's not about Boba Fett, as many of us have presumed based on information leaks from way, way back. It appears as though this movie will be based on the fabled "Rogue Squadron" team of pilots that were shown in The Empire Strikes Back. Another key bit of information is that Rogue One will star up-and-coming actress Felicity Jones, who was recently nominated for Best Actress in a Leading Role at the 87th Academy Awards ceremony. The movie will be released on December 16, 2016, and it will be directed by Gareth Edwards (Monsters, Godzilla) and written by both Gary Whitta (The Book Of Eli, the video game based on The Walking Dead) and Chris Weitz (The Golden Compass, Cinderella).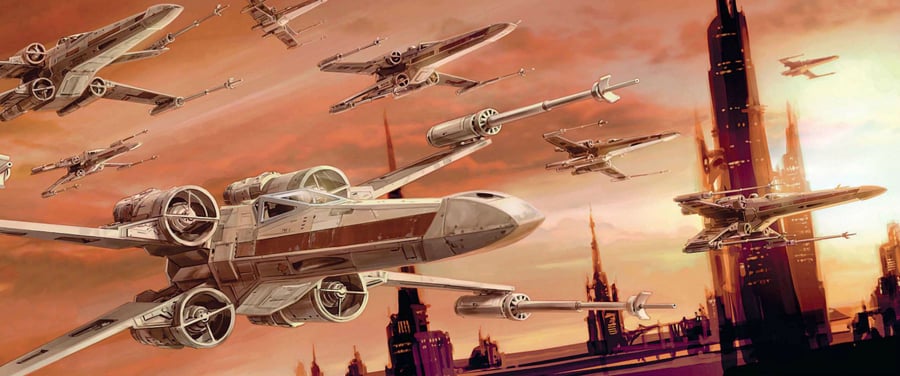 The other bit of information worth bringing up is that Rian Johnson's take on the franchise, Star Wars Episode VIII, is targeted for a May 26, 2017 release, keeping more in line with the release dates of the Prequel Trilogy and the Original Trilogy than the late-year release of The Force Awakens. The release date also comes in time to celebrate the fortieth anniversary of the release of the original movie (give or take one day)! Johnson (Looper, Breaking Bad) will also be writing and the movie.
Stay tuned to Star Wars 7 News for more information on the Sequel Trilogy, the Spin-Offs, and more! Until then come join the conversation in the Cantina!
Source StarWars.com
UPDATE!
First reaction from Rian Johnson after the announcement:
Seriously, huge thanks for the kind words of support. Having the time of my life, CANNOT WAIT for you all to see the good stuff cookin up.

— Rian Johnson (@rianjohnson) March 12, 2015
And if you're unfamiliar with the Rogue Squadron backstory, here's a great summary by EntertainmentWeekly:  
.@StarWars spinoff 'Rogue One' explained: A brief history of Rogue Squadron: http://t.co/WnB8LVncHF pic.twitter.com/CaBludwagP — Entertainment Weekly (@EW) March 12, 2015
UPDATE 2!
It appears that it was Gary Whitta who came up with the idea for the spin-off title. And not only this, but he actually gave us a few hints almost 6 months ago. That makes even stranger the fact that the official press release on StarWars.com didn't even mention Whitta as the movie's writer together with Chris Weitz.
Well I can now say that I named a @starwars movie! That's pretty cool. #RogueOne

— Gary Whitta (@garywhitta) March 12, 2015
And the hints from 6 months ago:
Red Leader standing by! #MTFBWY pic.twitter.com/4S4IdtR75U — Gary Whitta (@garywhitta) September 17, 2014
A deleted shot from my X-Wing pilot selfie session… this is my "dedicated to the cause" look. #RedZero pic.twitter.com/wTjjPkOVW9

— Gary Whitta (@garywhitta) September 23, 2014
Grant has been a fan of Star Wars for as long as he can remember, having seen every movie on the big screen. When he's not hard at work with his college studies, he keeps himself busy by reporting on all kinds of Star Wars news for SWNN and general movie news on the sister site, Movie News Net. He served as a frequent commentator on SWNN's The Resistance Broadcast.