Editorial: Confessions from a Casual Star Wars Fan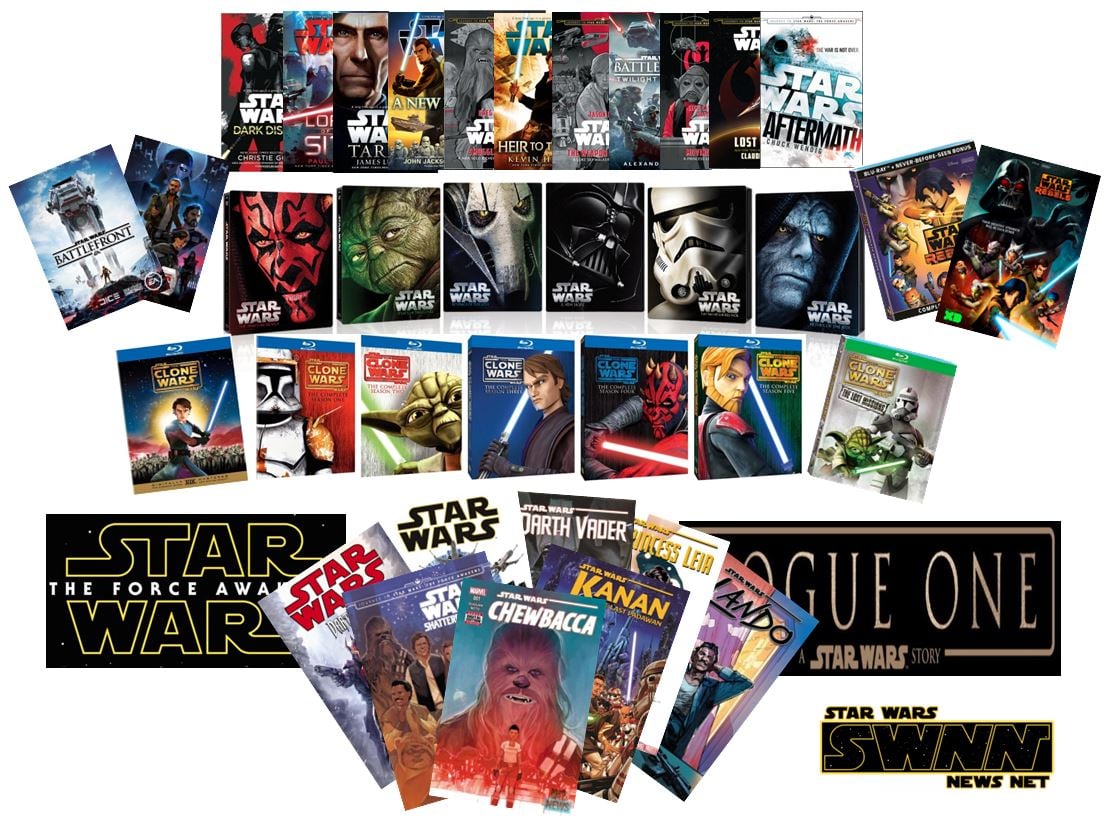 Or: How I learned to stop worrying and love the new canon.
I am a casual Star Wars fan. This is not a statement my younger self could have ever imagined making nor is it something I have embraced willingly. It is a status that has been forced upon me by the sheer volume of canonical content that has been released over the last few years. I very simply don't have the time or will to keep up with all that is out there…
This is something that has pained me for some time now.  It's not something you expect yourself to say as a writer for a Star Wars related site.  For context, I have always considered myself a die-hard fan. A super fan. The guy who pushes up my glasses and interjects when someone confuses a Quarren for a Mon Calamari. The first movie I ever saw in a theater was The Empire Strikes Back and my viewings of the saga films combined number in the thousands since then. If someone who knew me had to describe me, it would likely be 15 seconds or less before they got to "and he's a big Star Wars guy." It has always been a part of my identity. I'm a proud Star Wars nerd.
I don't know if all of that is true anymore. There's just too much to be a fan of to be a super fan anymore if you don't have the time to commit to consuming everything that is put out. Back in the days of the EU it was easy. There was no formal declaration of canon, so you could ignore what didn't interest you because the films were king and all else was secondary. But now we live an era of equal importance. Everything is canon. Films, Cartoons, Books, Comics, Video Games, Mobile games, board games, Happy Meals, backs of cereal boxes, trading cards, and tweets from Pablo. There is an excess of critical information.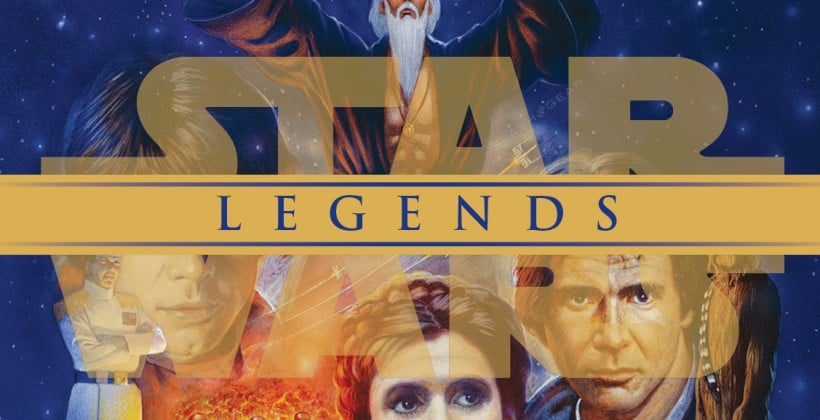 When everything is important, nothing is. There are no releases with any intrinsic priority anymore. What is said in The Force Awakens is no more or less true than what is said in a Battlefront cut scene. So in order to maintain full authority on all things Star Wars, every release must be treated as in equal need of consumption.
I tried that for a while. When the "Legends Purge" was announced I was extremely excited. A new universe of canonical content was about to be unleashed. No more would I have to worry about an avid EU fan telling me I was wrong because of a sentence found on page 323 of book 87 of the New Jedi Order series. No more debates about what should be considered canon or fights about rationalizing conflicts in continuity. I was pumped up to consume everything so I could know everything. "Oh, the debates and discussions we fans will have now that we are all on the same page as to what counts and what doesn't" I said. "It will be a glorious renaissance of Star Wars discourse" I said. Then A New Dawn was released.
This is nothing against the book itself. I'm sure it was fine. But I bought New Dawn, read three chapters, put it down and completely forgot it existed until I went to write this article and realized that not finishing Aftermath was not actually my first lapse in the new canon. It didn't hold my interest. It focused on an era I wasn't enthused to be reading about in the lead up to the sequel trilogy, with characters I hadn't grown attached to yet.
Then there was the aforementioned Aftermath. I made it farther into that one. More than halfway before I got distracted and never finished it. That had some good stuff in it as well, but again it just didn't hold my interest. So I decided maybe I just wasn't a big Star Wars novel guy and decided to give up on keeping tabs on that part of the canon. I read a synopsis here or there when I thought it was critical to stay informed. I instead decided I'd be a comics guy.
So I dove into the comics. Read Star Wars, Darth Vader, Lando. Then I started to eventually fall behind on those as well. Wasn't due to lack of interest this time. Just life. It seemed there was just not enough time to keep up with everything. But in reality, I can admit to myself that it was more from a lack of desire than anything else. Once I made that decision not to do everything, suddenly nothing seemed critical anymore. This all solidified in my mind one fateful day last summer.
As I was at the movie theater taking my kids to see The Secret Life of Pets (so a brutal day overall), I stood in the lobby gazing at posters for Rogue One and Dr Strange. I turned and said to my wife, "I think I'm more excited for Dr. Strange than I am for Rogue One." She yeah-yeahed me and kind of looked at me like I was nuts, not fully understanding what a profound statement that was for me. There was a Star Wars movie coming out in mere months and it felt like just another movie to go see. At the time I blamed it on being outside of the saga, or my excitement for Episode VIII muting my excitement for the standalone movies. But it was something else entirely.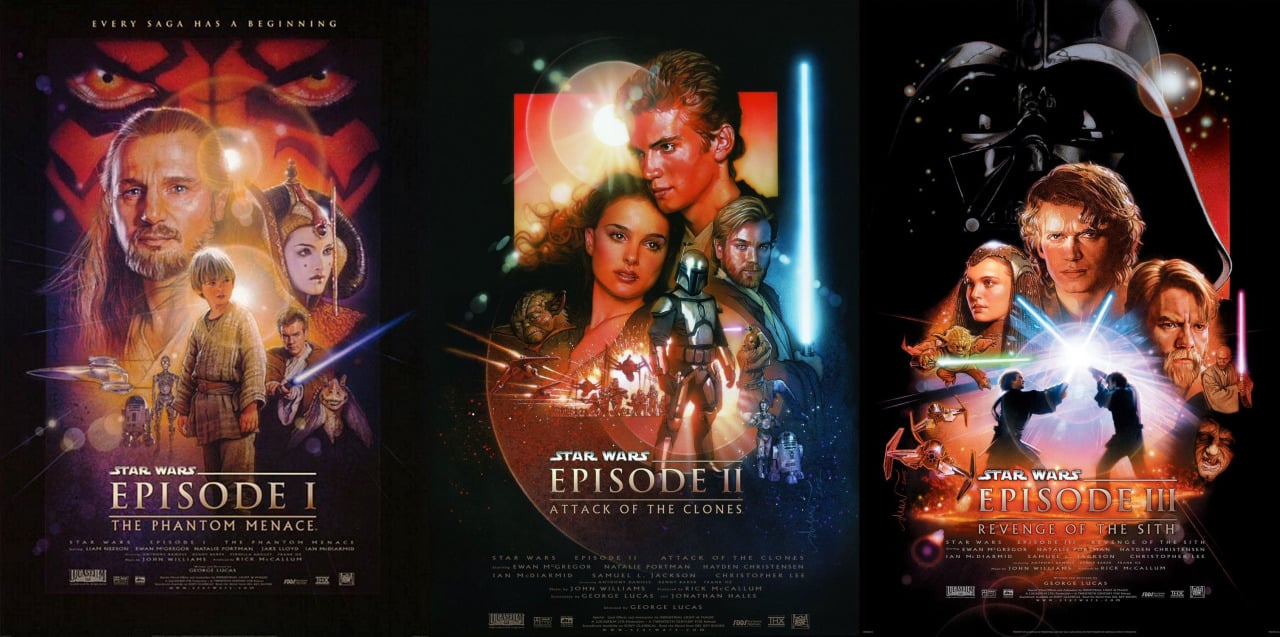 In my adult life four saga films have been released. Each one has felt like a critical new part added to a whole. Each one had the ability to raise or lower appreciation for "Star Wars." I was a huge prequel defender during their initial release. I couldn't accept that they might not be great because that would tarnish Star Wars as a whole. If AotC was a bad movie, then that meant Star Wars as a whole was not as great as it once was. Star Wars was like a religion and I was orthodox. I needed every aspect to be infallible.
Over the years I soured on aspects of the prequels and came to realize even the original trilogy had some serious flaws, but I still accepted it all as one work of great value. That continued through the release of The Force Awakens. I approached its release as if it were adding a new chapter of equal importance to the first six. But as I began to skip more and more canon, that feeling changed. I realized eventually that it wasn't that I was less excited for Rogue One, but I was less anxious about whether it would be great or not.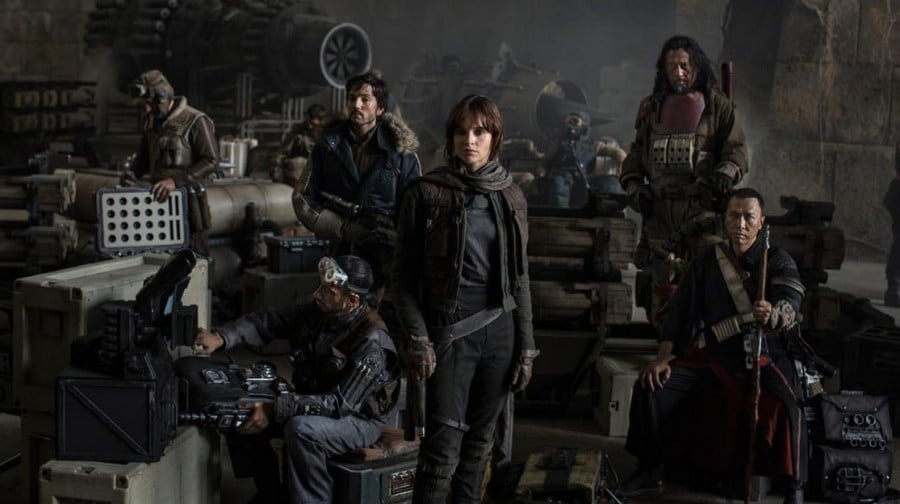 The ability to discard canon has infected my viewing of the films as well. I wasn't fully engrossed in the daily anticipatory countdown to Rogue One because if it was bad, I knew it didn't matter anymore. It could be discarded just as I had discarded Aftermath, or Uprising, or any other of the number of canonical content I had skipped over. At first this depressed me. I would scroll through the cantina forums avoiding debate because I couldn't make an informed opinion. How can you take a position on something, when you don't have the background knowledge? "Wait, Cassian Andor is Fulcrum?" "Poe Dameron's parents planted a Force Tree on Yavin IV"? If you aren't reading everything than how can we ever all be on the same page for a discussion. There will always be someone who knows more or can contradict you with some minutiae you weren't aware of.
The lack of a unified base of knowledge for debate is a loss to be sure, but over time I realized that I had gained so much more.  That absence of anxiousness, while not something I purposely sought, brought with it great benefits. I've gained the ability to appreciate Star Wars again purely on its merits. Without an agenda. Without taking a defensive posture when people criticize.
I didn't love Rogue One. There. I said it. It was alright. I know I'm in the minority among fans with that opinion, but I just didn't think it was all that great. But that is ok with me now. I'm not feeling the need to justify my opinion to those who like it more or less than me. Or rationalize its existence to myself in the broader franchise. It is purely another entry in the canon. One that you may take or leave at will.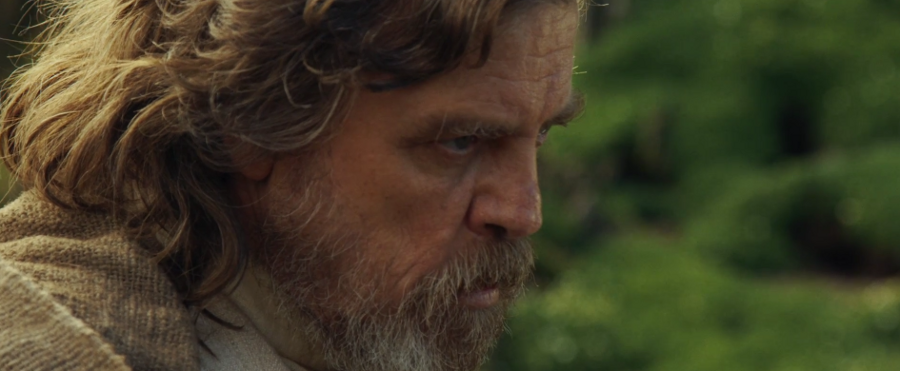 It doesn't bother me that I didn't love it, because there's more content around the corner. My opinion on Rogue One hasn't soured me on the upcoming Episode VIII. Instead, I have found for the first time that I am truly excited for the next release, not just because it's more Star Wars, but because I really want to see the next chapter in the story of the characters that I loved in TFA. I want to see what happens with Rey, Finn, Kylo and the rest. I want to speculate about Rey's powers and Snoke's motivations because the story itself intrigues me, not just because it is being fixed into the fabric of a franchise I happen to obsess over.
The new canon has freed me to love or hate Star Wars based purely on my own preferences which is place I have never been before. And with all the content to come in the future, I feel relief in that. I feel excitement that I will be able to enjoy what I want and ignore what I don't have interest in. Being a casual fan, it turns out, has allowed me to get more enjoyment out of the franchise I love without getting lost in the obsessions of fandom. And that in turn, has made outlook for the future of Star Wars far more optimistic than at any point in my past.  I look forward to every aspect of canon they can throw at me, with full understanding that much of it I may dislike or dismiss.  For the first time I move towards a new film release with great anticipation, but with little anxiety.   All due to the existence of this new, superabundant canon.