Star Wars Rebels Review: "Legacy of Mandalore" + Rebels Recon. What Did You Think?
After ANOTHER long hiatus, Star Wars: Rebels is back and it's with a MIGHTY vengeance. I only mean that in the best way possible. There are some MAJOR happenings in this episode and I will try and keep the spoilers in my review to a MINIMUM. Let's just jump into it!!!!!!
SPOILERS BELOW!!!!!!!!!!!!!!!!!!!!!!!!!!
What worked for me:
Sabine's fate revealed and ramifications of it:
Sabine has been this series' most under-utilized character from my (certain) point of view. It's taken two-and-a-half seasons for her to shine to her full potential, but "Legacy of Mandalore" gives us the Sabine Wren we all have been waiting to see. We see a strong character struggling of coming to terms with her past and the family that distrusts her. The ending of this episode is both satisfying and heartbreaking, which I never thought I would say regarding Sabine's character. It's a damn shame that it took this long to tell Sabine's backstory and get to this point, but it's safe to say that I am now 100% all-in regarding Sabine Wren.
This hard-nosed Mandalorian is both cold blooded and still has a soft spot for her family. The character of Ursa was a surprising aspect for me. She has all the Mando characteristics of being a total badass, and though she does come to Sabine's rescue, she also holds to Mandalorian customs in the end. Though that's…kind of brutal, to be honest…I also love that she is devoted to her way of life. I really hope this is not the last we see of her.
All the different Mandalorian armor on screen. *heart eyes*
I know it's cool to hate on Boba Fett these days, but I grew up in the age of where Boba Fett was the coolest character according to all of my peers and me. I couldn't get enough info about him. When I found that there was an entire planet of people in armor like his, I lost my mind. Thanks to Clone Wars and Rebels, I have gotten to see different versions of that armor on screen. Even better when you get to see them all in action on screen too.
The end battle and the fallout
For the record, The Clone Wars episode "The Lawless" is my benchmark for how great ANY animation show can be. It just happens to have an amazing lightsaber duel and Mandalorian battle. This episode isn't quite to that level, but by golly it's not that far either. This end battle might be in the top 5 for Rebels moments and it's for good reason. Tons of great Mando action and BIG revelations at the end. One revelation that the show gave us (or…I think they gave us) is the answer to why we don't see Mandalorians fighting alongside the Rebel Alliance in the OT. Maybe this answer was obvious and I just missed it, but I thought it made a ton of sense anyway.
What didn't work for me:
Absolutely nothing….Well…maybe the fact that someone is named Tristan and the name was a little too modern for me at first, but I got over it and I'm fine with it now.
Quick hitters: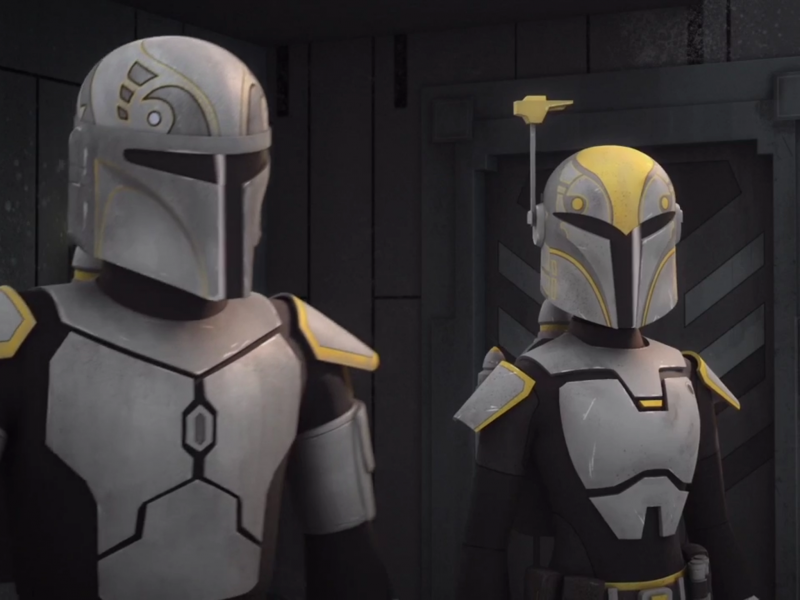 "Legacy of Mandalore" follows up the amazing "Trials of the Darksaber" with zero drop off. I am beyond intrigued as to where our Ghost Crew goes from here. What are the ramifications? What other stories are going to be told now? I haven't been this intrigued by a Rebels episode in a LONG time. Season 3 is killing it and I think it seems to be only getting better.
As always I look forward to reading what you all have to say regarding this episode! 🙂
Paul
Follow me on Twitter @Hermann22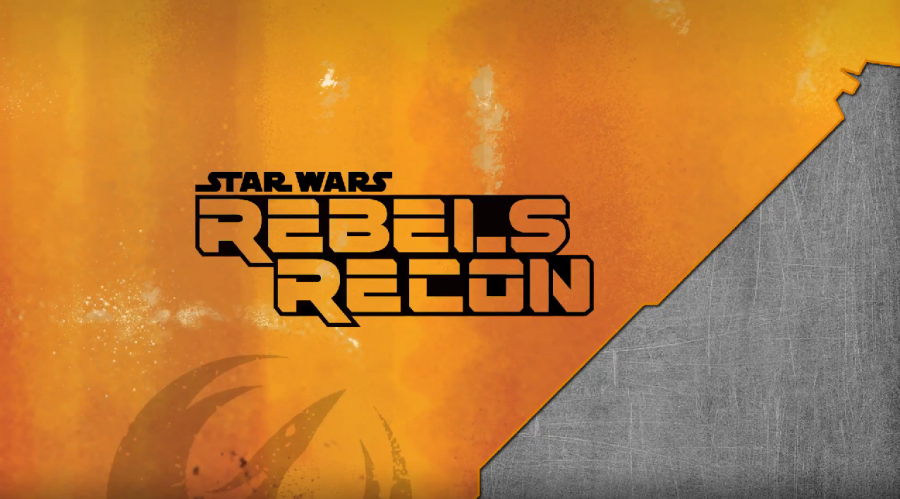 Also the latest episode of Rebels Recon has been released. Tell us what you thought about the episode in the comments section and check out StarWars.com's new video Rebels Recon #3.16: Inside "Legacy of Mandalore".