Leaked Opening Line From Prologue of The Last Jedi Novelization Reveals Luke Dreaming About His Non-Existent Wife Before the Story's Reality Begins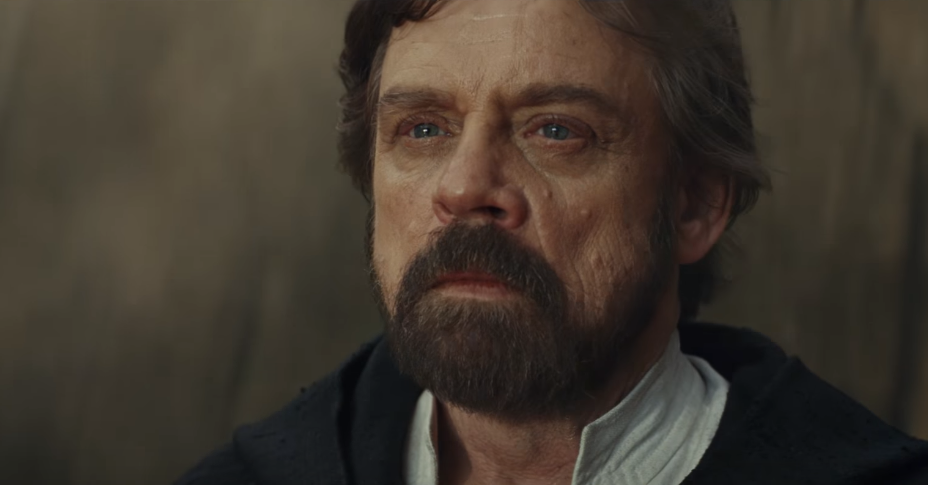 We're just 10 days away from The Last Jedi novelization from veteran Star Wars author Jason Fry, and the first sentence of the book has leaked… And it just might blow your mind! (Well, sort of.)
SPOILERS for The Last Jedi novelization!
Reddit member OnNomAnor
posted a photo on Reddit with the first sentence from the highly anticipated expanded edition of
The Last Jedi
novelization due for release on March 6. The person who shared this proved that he does have a copy of the novelization, so this is as real as it gets. The sentence reads:
Luke Skywalker stood in the cooling sands of Tatooine, his wife by his side.
Before you get too excited, later he did confirm that this was from a dream sequence in the story and that Luke never actually had a wife. As he said: "It's a what-if super short story that supports themes of the film". This clarification was very important since many of us were pretty shocked when we just read the main post on Reddit.
Worth noting is that Luke's wife in the scene has a name: Camie. For those of you hardcore Star Wars fans among us, you might recognize this as the name of one of Luke's friends in the deleted scenes of A New Hope. And there's a good reason why they make that specific allusion: this imaginary story is set in a world in which Luke gave up R2-D2 and C-3PO to the Empire and never became a Jedi. So no, they're not just doing this to troll those of us who wanted to see Mara Jade or something – this is a story about Luke thinking about the life he never had.
Still it's a very intriguing opening line and I'm all the more interested in the novel for it. Hopefully, the book will really let readers into the mind of Luke Skywalker, revealing his inner thoughts and deeper motivations behind his actions in the movie. Mark did a fantastic job in the movie, but this is an advantage that the book medium has over film and I can't wait to experience it.
As you know The Last Jedi novelization will feature scenes from alternate versions of the script and other additional content, which makes it a must read. The decision to move the book's release after the release of the movie seems like a good move, since it's almost certain that it would have leaked earlier (as it happened just now) and many of the movie's twists would have lost their weight.
March 6 can't come quick enough!