Diego Luna May Have Screen Tested With Darth Vader!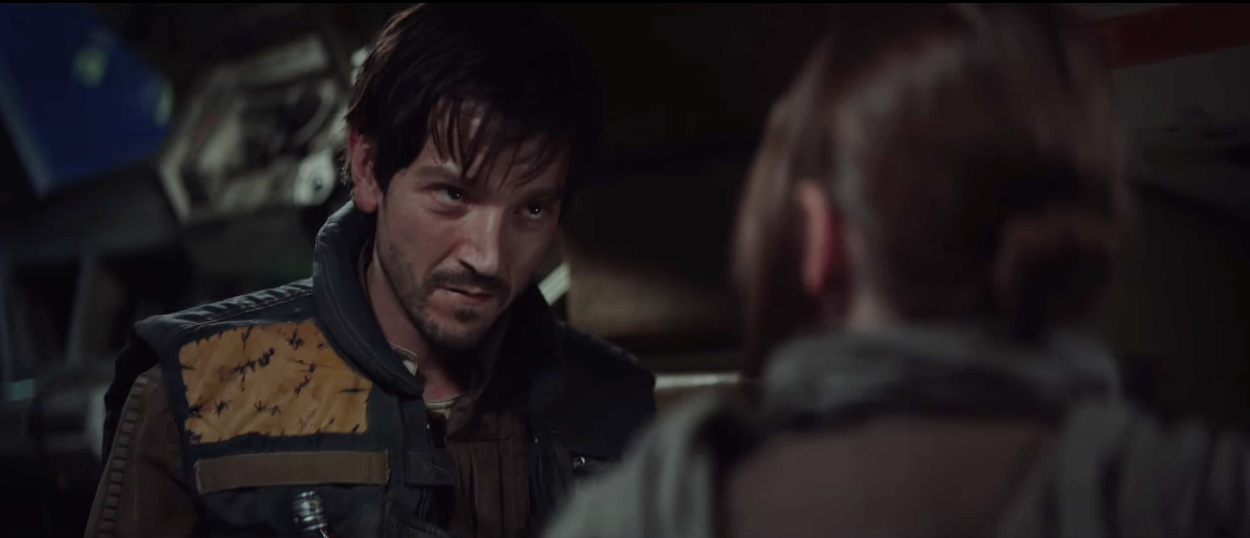 Back at Star Wars Celebration Europe, ET's Ash Crossan got a chance for a brief exclusive with Rogue One's Diego Luna. That interview was released by ET today and contains a few interesting comments from the man who will be Cassian Andor.
It is important to note that ET has titled the video Rogue One Star Diego Luna on Screen Testing With Darth Vader. From Luna's comments in the video it is difficult to say whether he is discussing a story of witnessing a screen test involving Darth Vader or actually participating in one. It is possible that the title of the video implies that ET confirmed the context of the story elsewhere, but that is an unknown at this point.  Suffice to say, the comments do heavily imply that we will see Cassian Andor in a scene opposite that iconic Dark Lord of the Sith.
The rest of the interview is brief, but Luna discusses his appreciation for keeping the secrets of the movie, his character's relationship with Jyn Erso, and why he thinks this film is so different than the main saga films.
Check out the full video below.
If Diego Luna indeed did do a screen test with Darth Vader, then Cassian Andor's chances of surviving Rogue One suddenly became really slim.