Dave Filoni Opens Up About Ending 'The Clone Wars' and Gaining More Live-Action Experience With 'The Mandalorian' Season 2
Star Wars: The Clone Wars is finally coming to an end the way Dave Filoni always wanted. Entertainment Weekly had a chance to speak with the writer-director about his ideas for the final season and also a bit about The Mandalorian season 2, coming out this October.
Regarding the end of The Clone Wars, Filoni spoke about the excitement he felt about finally telling the stories he has been writing in his head for a while now:
For me it's 15 years now […] I've had this story in my mind in various versions for a while, so there's something unique about finally putting it down and saying it's done.
He also talked about the show not having a sense of obligation in terms of filling out gaps from the films, but rather developing its characters and telling their stories:
George covered Anakin's story in the film, so I've tried to always work in support of that, but then also give a point of view on it that comes from these other characters that know him, or other characters that are around him, while not changing the nature of what George's messaging for Star Wars was in Anakin's path.
Speaking of connections to the films, in particular the prequel trilogy, Filoni told EW that one of the things he enjoyed most when developing The Clone Wars was exploring what the Jedi were thinking at that time, and ultimately what they had become:
Some of the younger [and] even older Jedis are becoming arrogant — it's all in the dialogue there when Mace, Yoda, and Ki-Adi-Mundi are talking [in ROTS]. I was always very interested in those scenes. I was very interested in what the Jedi were like in this era. So the films are just a real delight for me to watch and rewatch over and over, and then to get to work on that time period is a really great experience. So I was just bringing those stories to light […]
He didn't directly mention Ahsoka, which I find curious, because she really became the character representation of that feeling toward the Jedi Order, especially in this final season, where Filoni is really exploring that side of the Togruta. To close out the chat about the finale of The Clone Wars, the director talked about what his intentions were in regards to the sendoffs of characters:
Something I've wanted to do for a long time is to have the end of Clone Wars be this coinciding story that frames where some of these people that weren't in the films are. Because I think that alone is a valid question: Where were these guys? Ahsoka seemed like she was important, so was she invited to join the Sith? Where was Rex?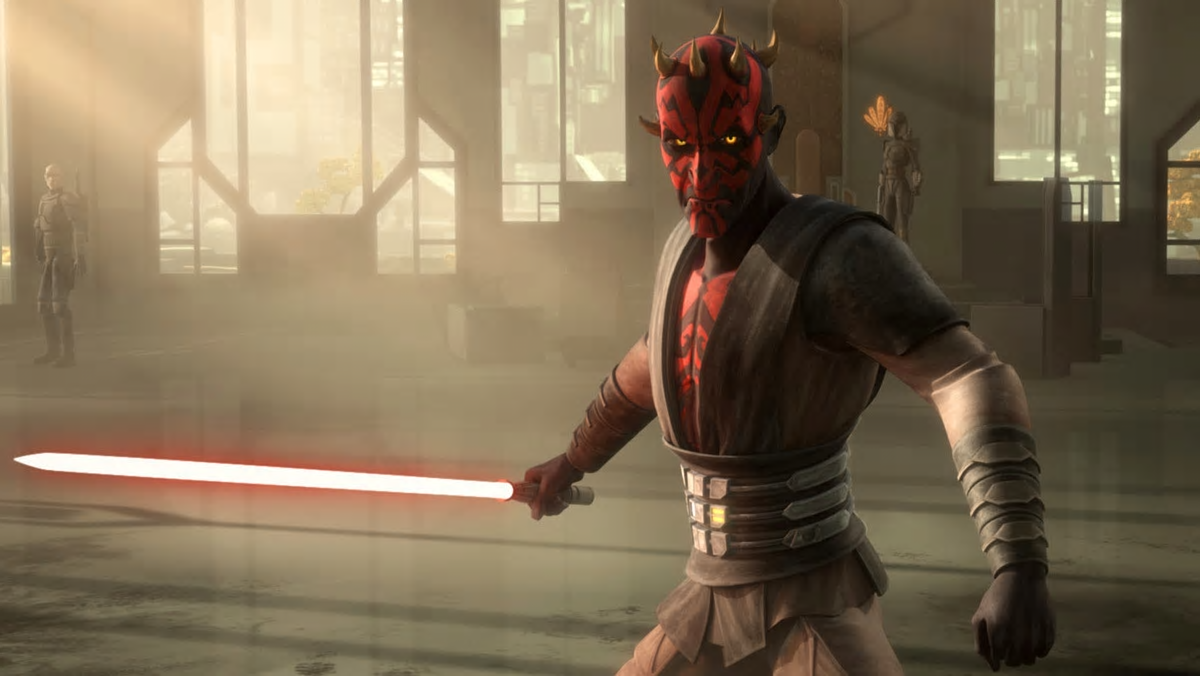 To me, this echoes what he intended to do with his Rebels finale. After that, the conversation steered towards the episodes of the final season, starting of course with our new team of soldiers, The Bad Batch:
They are the most unique, so much so now that they're even looking different physically. Also going with that series of episodes amounts to civilians and people trying to just make it every day in this Galactic Republic while this giant war's going on.
And about the second story arc of the season, the one concerning Rafa and Trace:
You get insight into the people that the Jedi and the Republic claim they're trying to protect and what their lives are actually like, versus what Ahsoka maybe thought it was like, and that's why telling the Trace and Rafa story is important, because it ties into the ideas that what you were seeing in Ahsoka's story before that where she leaves the order because people are telling her that the Jedi aren't what they used to be, that they've lost touch with the people. The Republic isn't what it was.
Filoni also had some encouraging thoughts pertaining to the future of the franchise, even though he didn't want to talk about anything concrete, not even the Obi-Wan series:
It's an exciting time to be here with so many creative people coming to the forefront and these characters leaping back onto the screen. I can't wait to see what happens with many of them. I've been here for a while, but I'm still a fan of it all. I never would dream years ago that there'd be so much Star Wars happening, so many exciting opportunities for people and fandom to explore it.
About his involvement in The Mandalorian, and the post-production process of season 2, he said:
I have a year of it under my belt, doing live action — and I need so much more experience. I wrote in Clone Wars "experience outranks everything," and I need to get some. So it was a great learning experience, working with a great team of people, working with Jon. I've applied what I've learned into the second season to the best of my abilities.
Finally, he talked about the question that has been on everyone's mind for the last month or so concerning The Mandalorian season 2 – what's the deal with live-action Ahsoka? He said the following:
The great thing about the character is she's proved herself and earned her place among the Star Wars leads out there. So whatever the future holds, who knows? But for now, we'll get to see this ending of Clone Wars and see how that goes.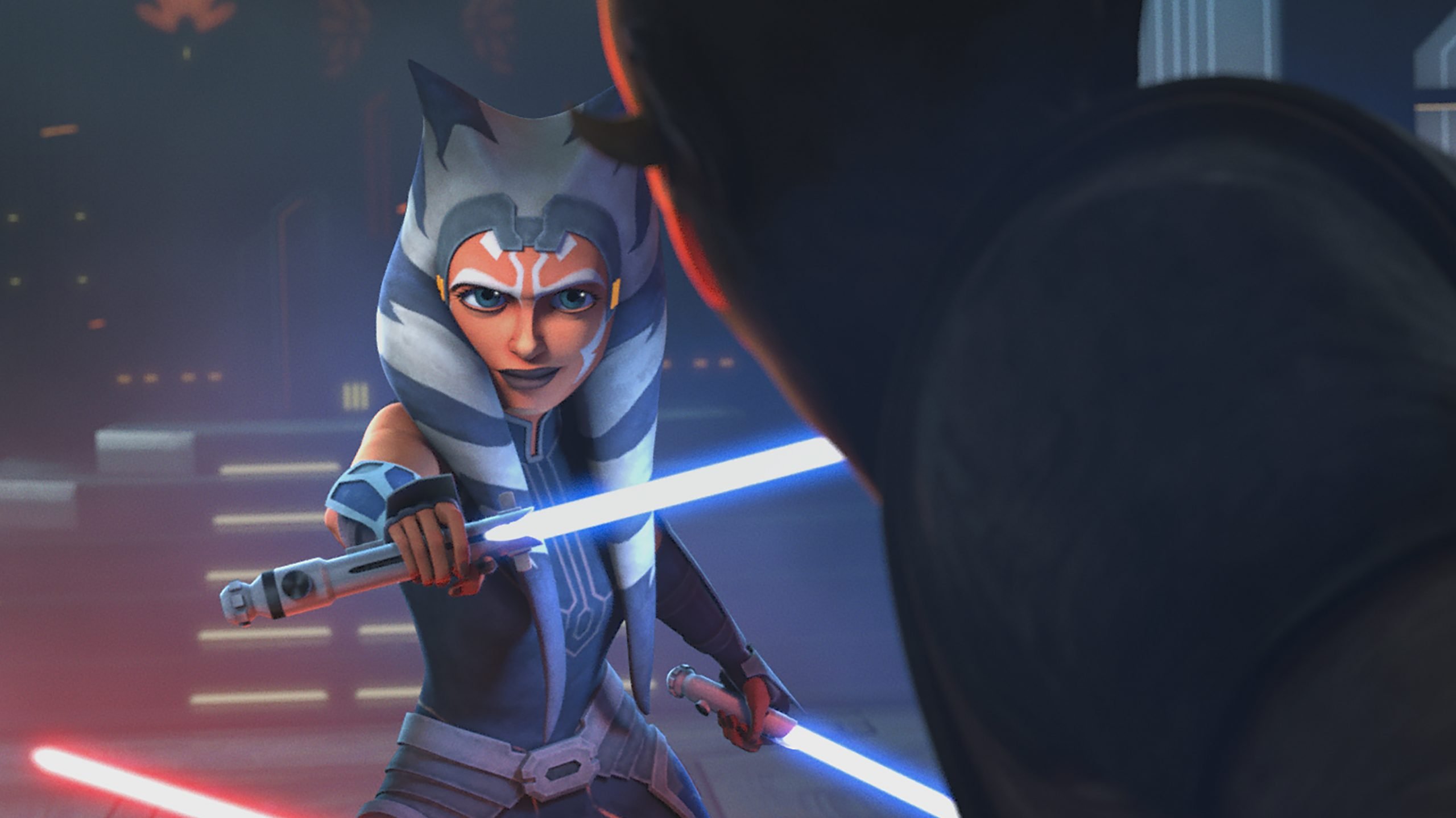 Filoni avoided any question regarding future projects throughout the interview, like the Obi-Wan series or Ahsoka's involvement in season 2 of The Mandalorian, but I found his comments on the final season of The Clone Wars very interesting. It really showcases his interest in telling the story of what was going on everywhere else during the events of Revenge of the Sith, and how those events affected the characters we've come to know and love thanks to this series.
The show is finally finding the closure its fans have been wanting for years, and it will be interesting to see exactly what he has in mind for Ahsoka and Rex. The final episode of The Clone Wars will be available on Disney+ on Monday, May 4.
The complete interview can be found at Entertainment Weekly.
Miguel Fernández is a Spanish student that has movies as his second passion in life. His favorite movie of all time is The Lord of the Rings, but he is also a huge Star Wars fan. However, fantasy movies are not his only cup of tea, as movies from Scorsese, Fincher, Kubrick or Hitchcock have been an obsession for him since he started to understand the language of filmmaking. He is that guy who will watch a black and white movie, just because it is in black and white.