Warwick Davis Talks Star Wars, Confirms His Appearance in Episode VIII, and Discusses the Possibility of a Willow Sequel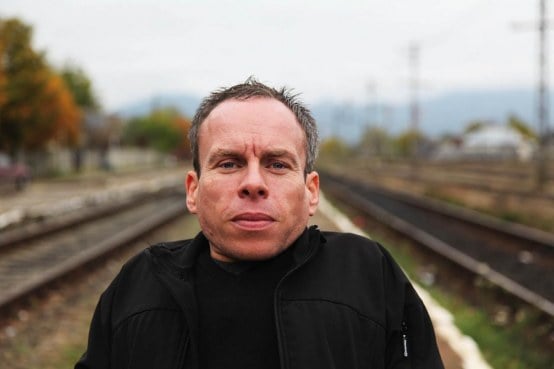 Star Wars alum Warwick Davis, who first appeared in the 1983 film Return of the Jedi as Wicket the Ewok (and has since appeared in three other films in the franchise – including The Phantom Menace, The Force Awakens, and the upcoming Rogue One) took a minute to talk with news.com.au, discussing his love of Star Wars and his involvement in the upcoming Episode VIII by director Rian Johnson.
From news.com.au:
Q: What did you think when you finally sat down and watched [The Force Awakens]?

"I enjoyed it immensely. I'm excited by J.J. Abrams work anyway, I love his style. For me it's very reminiscent of the films I went to when I was a kid. I loved Super 8and I love the new Star Trek, and it just reminded me of many of the great films of the 1980s. There was such a great energy, I think he captured the humour of the original trilogy so well. What we loved about those films was that they didn't take themselves too seriously in places and were able to kind of look at themselves and have a bit of a chuckle. There were some wonderful moments, some moving moments and it was full of all the action that we expect, so for me it ticked all the boxes, I loved it. And I think it sets up the trilogy very well. Obviously we're moving into the territory of Episode VIII very soon as well, and much like Empire Strikes Back I'm sure it's going to deliver some quite impactful story moments, and it'll leave us with some cliffhangers as well which resolve in Episode IX."
Was he just speculating on the Episode VIII cliffhanger, or maybe he knows something we don't? You be the judge.
Q: Do you have a part in Episode VIII?

"I do, yes. That's all I can say."
Many sci-fi/fantasy fans who grew up in the 80's and 90's may remember Davis from the film Willow, where Davis (17 years old at the time) played the film's lead character alongside actor Val Kilmer. The fantastical story was conceived by George Lucas and the film was directed by Ron Howard. Davis revealed in the interview that many discussions have taken place concerning the possibility of a sequel to the 1988 film. Here's what he had to say on that…
Q: Do you think [Willow] would benefit from a remake like all these other franchises?

"I think it's probably best left alone. But I don't think a sequel would be out of the question. It would be interesting to see where the characters ended up. Val Kilmer and I, we've talked about it, we've actually talked about it quite a bit. He would very much like to do it as well. It's about, is there more story, and I think there is. Did Willow become a sorcerer? He was fairly good at it but he wasn't brilliant. And what became of Elora Danan when she grew up? There are few question marks that remain, and the world has been created, we have the characters, we know the environment, all of that is fabulous. To revisit, I'd enjoy it immensely."
Click here for the full interview, and stay tuned to SWNN, your Force for news on all Star Wars related media. May the Force be with you…always.
Thanks to our reader Mathew for the heads up.
Jordan Pate is Co-Lead Editor and Senior Writer for Star Wars News Net, of which he is also a member of the book and comic review team. He loves all things Star Wars, but when he's not spending time in the galaxy far far away, he might be found in our own galaxy hanging out in Gotham City or at 1407 Graymalkin Lane, Salem Center, NY.