THR on Rogue One Reshoots and Tony Gilroy
The Rogue One re-shoot has been one of the hottest topics of discussion in Star Wars fan circles in recent months. The diagnosis has ranged anywhere from "end of the world" to minor retooling of characters. The truth, most times, seems to fall somewhere between the extremes.
Even as recently as Monday, Deadline's Mike Fleming made a passing comment in a broader piece that made it seem as if there were problems between Lucasfilm and director Gareth Edwards.
Even the big tent poles are fraught with uncertainty; they keep news about Star Wars locked up like Fort Knox, but I heard on those Rogue One re-shoots, it was Tony Gilroy behind the camera and not Gareth Edwards.
But today, The Hollywood Reporter is taking a more subdued tone in their assessment of how things are proceeding on the first standalone Star Wars film. According to THR, the re-shoots were a total of five weeks which aligns with the recent comments from Mads Mikkelsen on the progression of the new filming. THR also mentions that Tony Gilroy, director of Michael Clayton and The Bourne Legacy, is heavily involved in the process as has been reported before.
According to THR, Gillroy is serving both as an uncredited writer on the film as well as supervising the post production process. But Gareth Edwards is also still very much involved.
There are not two separate editing rooms; they are all in there with their ideas," says one source close to the production. "Tony's a strong force, but they're all working together.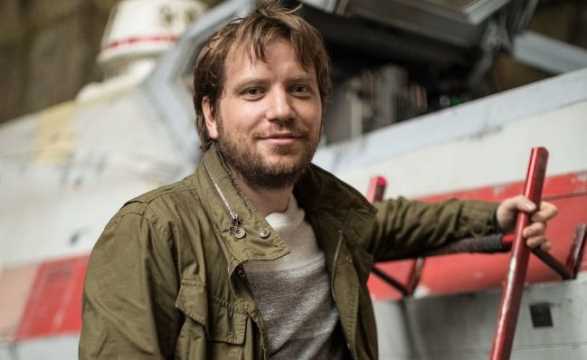 Gilroy, according to THR, has relationships on both sides here having worked with Kathleen Kennedy's husband Frank Marshall on the Bourne films and having previously helped Edwards on Godzilla. So, THR is painting this as a collaborative effort as opposed to Lucasfilm taking the film away from Edwards in post. Whether that's the true story or just some optimistic spin, we may never know. But as THR points out, Rogue One isn't alone in Star Wars history in having a dramatic path to theaters.
In fact, the movie follows Star Wars' long and storied history of dramatic productions. The original film's Cantina scene, where Han Solo faces off with Greedo, was completely revamped during re-shoots. Empire Strikes Back's shoot went so off-schedule and so overbudget that creator George Lucas fired Gary Kurtz, his producer on Star Wars and American Graffiti. And for Return of the Jedi, Lucas installed Richard Marquand as director but actually supervised swaths of the shooting himself.
With so much riding on this first "Star Wars Story" having multiple sets of eyes put this together is likely a good thing as long it is collaborative and not combative. Hopefully it results in an engaging and well paced action addition to the franchise.
For the whole piece, head to THR to check it out.
This article also matches well with what EW reported back in June.
And if you're not familiar with Tony Gilroy, here's a nice screenwriters lecture he did back in 2014: