Star Wars Cast and Crew: Who's Going to SDCC?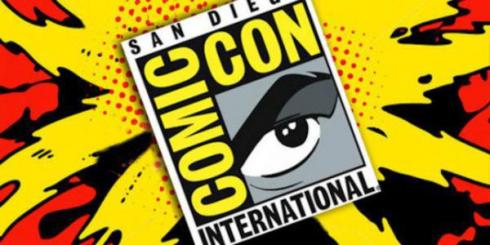 Trailer or no trailer, Star Wars is set to make a splash at the San Diego Comic Con this Friday. There have been two recent confirmations about who will be attending (both related to Rogue One), so now would be a good time to look over who we know will be there, who won't, and a few guesses for good measure.
What we know so far are that the three biggest names in the crew of The Force Awakens – J. J. Abrams, Kathleen Kennedy, and Lawrence Kasdan – are going to be at the main panel at Hall H. Since this is in fact a comic book convention, many writers and illustrators of various Star Wars comics will be at the event, along with the authors of several new Star Wars books. But something that's just come to our attention are a few tweets that confirm that both the original scriptwriter for Rogue One (Gary Whitta) and the man revising the screenplay (Chris Weitz) are also attending the convention.
Hi! Ima be on a panel at Comic-Con: Resurgence of Science Fiction Location: Room 32AB, Thursday at 1pm exclamation point

— Chris Weitz (@chrisweitz) July 7, 2015
@chrisweitz I'm there Thursday too if you want to trade books 🙂 — Gary Whitta (@garywhitta) July 7, 2015
Bear in mind that this does not confirm that they will show up at Hall H, but it does make it seem a little more likely that Rogue One might have a limited presence at the panel. Now, it's time to look at the actors.
There's been some buzz that some of the "Special Guests" at the panel will be cast members who haven't talked a lot about their characters previously -with this in mind, Adam Driver is a particularly likely guess. One person who we know won't make an appearance at the event is Lupita Nyong'o. Nyong'o is currently doing charity work in Kenya, where her parents were born. I initially expected Nyong'o to make an appearance – and mistakenly wrote such a guess in another article – until someone on the Twittersphere was kind enough to correct me:
@starwars7news Can guarantee Lupita Nyong'o won't be there and that John Boyega will be. 😉

— Steele Wars Podcast (@SteeleWars) June 27, 2015
And hey, there's my next point! John Boyega is apparently going to be there according to discussions around the Star Wars blogging watercooler. Not too surprising considering that he's the lead male of the film. From here, I'm guessing that it's not too much of a stretch to imagine that Daisy Ridley and Oscar Isaac could be at SDCC as well.      
Daisy Ridley arrived in Los Angeles, CA 7/6. Hold onto your ears, #SDCC2015 http://t.co/7GylPQkKVD #TheForceAwakens — Tricia Barr (@fangirlcantina) July 8, 2015

Speaking of Oscar Isaac, while no announcement has been made about his presence or absence at Comic Con, Fox's superhero panel features information on X-Men: Apocalypse, which might warrant an appearance from him since he is the title villain. Since this is a Fox production, Simon Kinberg (a producer behind Rebels who is attached to at least one of the forthcoming Star Wars Anthology movies) has also been confirmed to be there. Would-be Anthology director Josh Trank is also supposed to appear alongside Kinberg, but after his no-show at Star Wars Celebration Anaheim, his attendance record is a little spotty. An actress who is already going to be at Comic Con is Gwendoline Christie, who will be present for the Game Of Thrones panel scant hours before Star Wars steps up to Hall H. Her appearance at this new panel is pretty much assured at this point.
Last but not least, we ran into a comment on one of our articles stating something interesting on Harrison Ford:
Harrison Ford is scheduled to be in San Diego, [Thursday] and leaving late Friday. Not sure if this is public knowledge cause I don't follow all this news daily. However UTA has him down as being "off call" and in SD on Friday.
I'm not quite sure what to make of that, but if Harrison Ford is apparently at San Diego for a day, might it be possible that he could slip into Comic Con? If I'm remembering correctly, someone hosting some of the panels that I attended at Star Wars Celebration Anaheim stated that Harrison Ford really wanted to attend, but he couldn't due to his untimely hospitalization after his plane crash. SDCC sounds like the closest and most easy opportunity to make up for such an unfortunate absence. Take the comment's information with a grain of salt, but the possibility could be there.
Right now, it seems that it's safe to say that John Boyega, Daisy Ridley, and Gwendoline Christie will surely be joining J. J. Abrams, Kathleen Kennedy, and Lawrence Kasdan at the Hall H presentation, with a few more people (including Adam Driver and Oscar Isaac, among others) possibly standing by. Plus, we now know that Gary Whitta and Chris Weitz will at least be hanging around the convention. In any case, SDCC is bound to be a host to a lot of new information, and we can't wait to share it with you all as it breaks!
Hall H line has started for @Comic_Con #SDCC #SDCC2015 #ComicCon #ComicCon2015 pic.twitter.com/UjzcacX2l9

— Jason Chau at SDCC (@icemanx62) July 8, 2015
Grant has been a fan of Star Wars for as long as he can remember, having seen every movie on the big screen. When he's not hard at work with his college studies, he keeps himself busy by reporting on all kinds of Star Wars news for SWNN and general movie news on the sister site, Movie News Net. He served as a frequent commentator on SWNN's The Resistance Broadcast.