No New Trailer or Any Clips for The Force Awakens at This Year's SDCC. Next Trailer Expected in the Fall.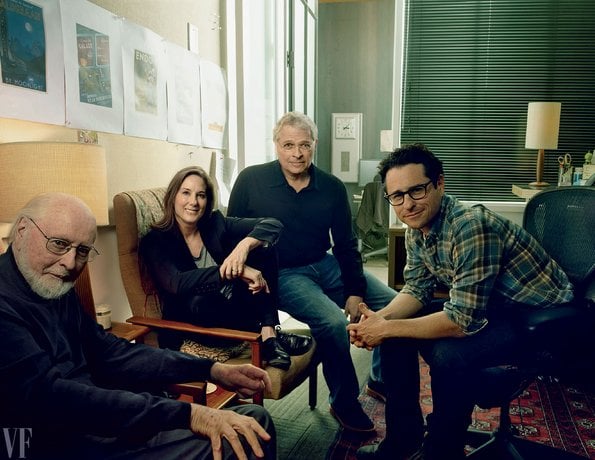 After tens of fake trailer descriptions being posted in the last few days, comes the news that Lucasfilm has a different plan for their Hall H panel this Friday at SDCC…
Entertainment Weekly reports:
First of all, the presentation this Friday afternoon will not include a trailer or any new clips of the movie. The next trailer will be coming in the fall, according to sources with knowledge of the project.

Roughly six months before the Dec. 18 release, the Comic-Con panel will offer a behind-the-scenes look at the highly secretive film, which was completely locked down to press during production. (It's still locked down. Lucasfilm and parent company Disney declined requests for comment.)

Director J.J. Abrams, screenwriter Lawrence Kasdan, and Lucasfilm president Kathleen Kennedy are already confirmed as part of the panel, which will be moderated by Nerdist impresario and Talking Dead host Chris Hardwick.

Although EW hasn't learned just which of the cast members will be joining them, our spies say there will be several actors who haven't yet spoken publicly about their roles venturing onstage in Hall H.

In advance of The Force Awakens panel, there will be two publishing presentations Friday morning about upcoming Star Wars books, but those will also be somewhat restricted in what they can reveal.
Although many people will be disappointed by this news, keep in mind that Lucasfilm will show behind the scenes clips, which sometimes are much longer than a regular trailer and could offer much more food for thought. Whatever they have in store for us, it will be special, make no mistake.
Also I believe that this report was specifically green-lit by Lucasfilm themselves. They obviously have a good collaboration with Entertainment Weekly as they had several exclusives in the last few years. As you noticed in the last few days, the web was flooded with all kinds of fake trailer descriptions. Everyone was expecting a new trailer, but obviously that was not the plan. My guess is that Lucasfilm wanted this report to be posted so that the fans won't be disappointed when they don't show any trailer at SDCC.
For the full story go to Entertainment Weekly