UPDATE 2! Star Wars: Rebels Season 1 Will not Have a Blu-Ray Release in the UK and Australia?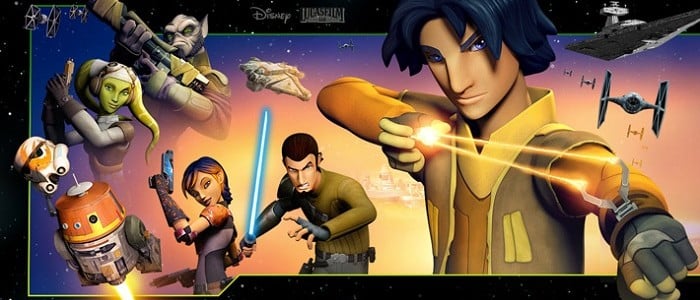 Just a few days ago it was announced that Rebels Season 1 will be officially released on Blu-Ray and DVD on September 1st in the US. Unfortunately now it appears that due to commercial reasons not all countries are getting the Blu-Ray release…
One of our Cantina members adamclark83 contacted Disney Australia/New Zealand customer service team, asking about the release date in his country. Here's the reply:
"Hi,

In response to your query regarding Star Wars Rebels S1 on Blu-ray, unfortunately Australia will not be releasing a Blu-ray version of this series, mainly for commercial reasons. Note: UK also are not releasing on Blu-ray, which ultimately impacts the Australian market.

Thanks again for your feedback.

Disney Australia/New Zealand Customer Service Team"
Both countries are still getting the DVD release, but if you live in the UK or Australia and want the Blu-ray, you will have to import one from the US. This is indeed unfortunate news since the Blu-ray will have bonus features that are not included in the DVD. Also it is worth mentioning that at this point the US Blu-ray is listed an Amazon.com as being region coded to Region A/1: North America, Central America, South America, Japan, North Korea, South Korea, Taiwan, Hong Kong and Southeast Asia. So if you're from Europe or Australia you won't be able to play it.

For more on the US release and the bonus features click HERE.
UPDATE!
It appears there is still hope. We received another update from our member adamclark83 from Australia:
Just got off the phone to Disney Australia and it seems they are in discussion with Disney HQ in Burbank about a Blu-ray of this in Australia. They asked me to email them late next week about an update.
Now we wait for the reply next week.
UPDATE 2!
While we're waiting to see the development on the Blu-ray release in Australia, Lucasfilm's Tracy Cannobbio took to Twitter to confirm that there is finally an official word that Season 1 will be released in the UK on DVD and Blu-ray. Stay tuned for the official confirmation on Australia, but since both markets are connected this could be considered good news for both countries.
For all the fans asking…we are happy to confirm that the #StarWarsRebels Season 1 box set WILL be available on Blu-ray in the UK!

— Tracy Cannobbio (@Tcann13) July 6, 2015
It's always good to see a story coming to a good end. Thanks again to adamclark83 for alerting us on this issue.