Rumor: Donnie Yen Joins the Cast of Star Wars: Episode VIII. Filming Starts in August?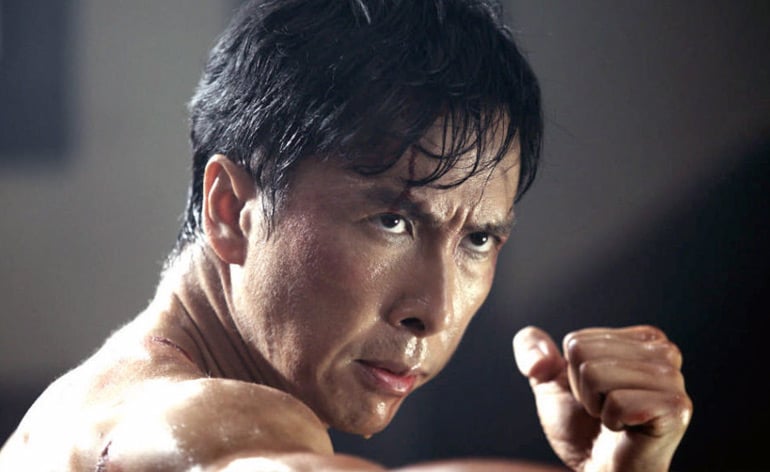 Great news for martial arts fans around the world! Hong Kong action star Donnie Yen has reportedly joined the cast of Rian Johnson's Star Wars: Episode VIII. Filming is expected to start next month…
This report comes from the Hong Kong tabloid Apple Daily, so I am really not sure how to treat the other part of their story, which could be considered a major spoiler. So If you're trying to stay away from The Force Awakens spoilers please stop reading now.
Report by StraitsTimes.com:
Hong Kong action star Donnie Yen is to star in Episode VIII of the Stars Wars franchise, said a report. According to Apple Daily, Yen is expected to be in London early next month to start work on it.

He will play a Chinese Jedi who meets iconic character Han Solo and becomes his ally, said Apple.

It said Yen won the role over eight other actors including Jet Li, Tony Leung Chiu Wai, Wang Lee Hom, Chang Chen, Daniel Wu and Stephen Chow. He and Li were favoured because of their fighting skills and proficiency in English, but Disney eventually gave the role to Yen, who commands US$4 million (S$5.4 million) per movie, and not Li whose fee is US$10 million.

Apple said Yen, 51, was confirmed for the role about a month ago but is under an agreement not to leak the news.
Donnie Yen is most famous for his appearance in the biographical martial arts movie Ip Man, about a Chinese martial artist, who had several students who later became martial arts teachers in their own right, including Bruce Lee.
It's nice to see that the production continues to look for athletic artists with skills in the martial arts. Back in January a trio of Indonesian actors (who are also trained martial artists) have been cast in The Force Awakens. And with the addition of a few parkour artists and Daisy Ridley's athletic stunt doubles the Sequel Trilogy promises to be a memorable spectacle.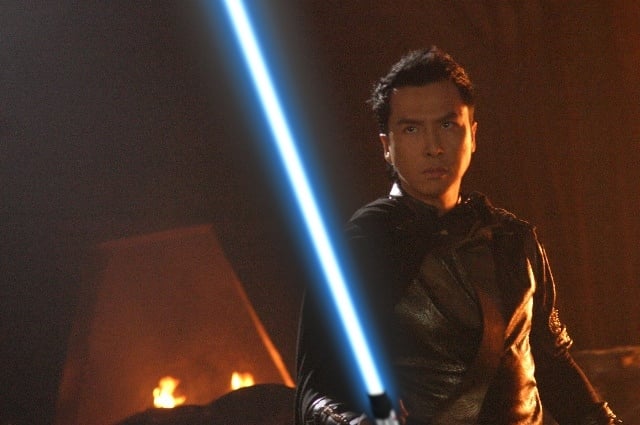 MAJOR SPOILERS AHEAD
Now it's not clear if the tabloid speculates on the part that Yen will play a Jedi and that Han Solo will be back in Episode VIII. As you know there are many rumors and reports that Han Solo will meet his end in The Force Awakens. So if this turns out to be true, it will be a big game changer. But for now take this part of the story with a huge boulder of salt.
Also starting of principle photography next month seems a bit early for this project (scheduled for 26 May, 2017 release), considering that Rogue One (scheduled for 16 December, 2016 release), hasn't still started the process (at least not officially). If you remember back in September 2014, Johnson revealed that they won't start shooting Episode VIII for a while, "it's not like for another year or so". But then again in March 2015 the release date of Episode VIII was moved earlier with 7 months, so an earlier start of principle photography is quite possible.
It's also worth mentioning that the more reputable site Twitch posted the following after the report by Apple Daily:
While the Apple Daily has a reputation for sensationalising rumours like the best tabloid publications, we had heard rumblings that Gareth Edwards and his crew were circling a number of Chinese actors for a part in his standalone film Rogue One, which just started shooting last week.
Is it possible that Apple Daily mixed up the two projects? Probably not, since the appearance of Han Solo in Rogue One is highly unlikely for multiple reasons. It would make sense if they speculated on the Han Solo part.
So as you can see things are a bit confusing, so again treat this story with the usual dosage of salt.