Simon Kinberg is Writing a Spin-Off Movie. No Connections Between Rebels and Star Wars: Episode 7? Plus Dave Filoni on the Inquisitor and Darth Vader.
This is a continuation of the Simon Kinberg interview with /Film we posted last week. Then Kinberg revealed that he was partly responsible for the involvement of Josh Trank with the second Star Wars spin-off movie. In this second part of the interview the producer talks about the upcoming Star Wars: Rebels show, it's great season finale and if it will connect with A New Hope. He also briefly touched on Episode VII and confirmed that he is writing and producing a Star Wars movie. Also it looks like there won't be any connection between Rebels and Episode VII as some rumors suggested before. Hit the jump to find out more…
Excerpts from /Film:
/Film: What's crazy about this show (Rebels) is that it's canon. Everything you do is set in stone. So what are some of the challenges that it poses where you know the history, things going on around the galaxy, plus knowing this is now committed to Star Wars history?

SK: Well look, I mean, the responsibility of writing anything that is a Star Wars story is immense. And it's immense to do the same thing with X-Men or Fantastic Four or Sherlock Holmes. Anything that has an esteemed lineage. Star Wars is different though. I think Star Wars is a religion in a way that no other story of the last century has been. And it is for so many generations and really global, it doesn't make a difference what your gender is, it is the popular story of, really, the medium of film. So it's interesting. In a way it's easy to fit into the canon, because it's not as dense a canon. It's Clone Wars and six movies.
/Film: But in saying that, in New Hope and Empire, we're led to believe Luke is the New Hope and then there's Obi Wan and Yoda and they're the last Jedi. Does that sort of back you guys into an ending because now we have Ezra and we have Kanan, so can we assume they have to die at some point? Have you guys thought about that?

SK: We have definitely thought about how it fits into the larger canon, yeah. And part of what you get to do when you're working these kinds of worlds, we did with X-Men too as well, is sometimes change. I mean, obviously Days of Future Past is a perfect example of this. Because of things you do in the past, you know, you can't change some of the canon, but you can surprise people inside of the canon. And so some of the show will try to do that. But for the most part it'll fit very snugly into the original trilogy.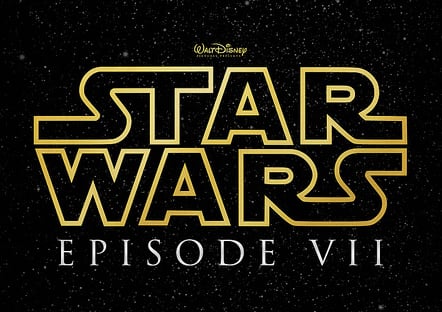 /Film: Okay, so what is the difference between producing this show and your role producing Episode VII?

SK: I'm not a producer of Episode VII. I'm a consultant on VII. I'm writing and producing one of the other movies. (All other movies have writers except the 2nd and the 3rd spin-offs). On VII I think my title is "Creative Consultant" or something like that. And it's totally different responsibilities. I didn't write anything on VII. Obviously on Rebels I wrote a bunch of episodes. I wrote the first two. I wrote the season finale of this first season. Which I'm really proud of. The season finale turned out great. And on Rebels, I'm very involved day to day. Like I read every draft of the scripts, I look at cuts of the shows, I give notes on everything. I come for writers' conferences. It's essentially a full time job. I have a lot of full time jobs.

But on VII, it's more of a consultant role where I will come in at specific points to give my thoughts creatively on whatever they want me to look at. So I was involved in the beginning of talking about possible directions for it. I spent a lot of time with Lucasfilm guys before J.J. was hired. Then I spent a lot of time with Lucasfilm guys and J.J. and I read scripts as they come in. Give my notes, thoughts, they take them or leave them. And that's how that goes.

/Film: Last thing. With Rebels being the first thing out of the gate for Disney and Star Wars, this is a big thing. And obviously this first season is going to be its own thing. However, moving ahead, have you guys thought about the potential you basically have a half hour Star Wars commercial on TV every week leading up to Episode VII. Will that use or influence anything at all?
SK: I don't know. It's its own thing. I mean, there's gonna be so much Star Wars material the next 10 years or our lives, maybe more than 10 years. They're all kind of distinct. There's a lot of synergy, I can say, at Lucasfilm having everybody know the information from the other stories. So I do think there is, in the same way that there's an overall plan and a communication within Marvel Studios. I think Lucasfilm has a similar kind of synergy happening. But in terms of a responsibility for the Rebels to sort of connect to Episode VII? We haven't really talked about that. And there is such a huge time gap between them that really what we focus on is the connection and responsibility to Episode IV.
This last sentence is particularly interesting. It puts to rest the rumors about characters from Rebels to appear in Episode VII.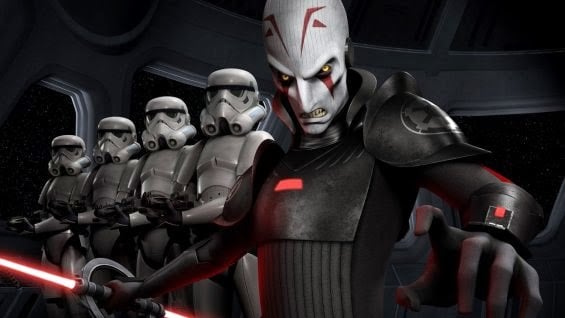 In another interview again by /Film, Dave Filoni shared his thoughts on the Inquisitor:
/Film: In Star Wars lore, Obi Wan says Darth Vader hunted down the Jedi. But you guys have introduced another villain, The Inquisitor. Why introduce a whole new character to do the same thing? Especially when we already have a Sith Lord apprentice thing with Vader and the Emperor. Now you add a third character into the mix. Talk about why and how it's going to work.

DF: I think for me the main idea is that when Obi Wan's saying these things to Luke, he's trying to get them explained. And he knows it's gonna come from Vader. And it's very specific to Luke. And that's his destiny. The Inquisitor, is he even around at that point? Who knows? 

At the point we are, so many years later, they are so few and far between that I don't think he would follow up every lead. Because one of the things that's muddled the whole operation, in my mind, is kids being born that can use the Force. The Emperor and Vader don't really want them around either. But they're so unnoticeable, you needed a group of hunters, attack dogs. And so we have an Inquisitor that goes out and hunts these guys down. Now if he was to hunt a guy down, let's say he's somewhere on Tatooine and he runs into Obi-Wan Kenobi, probably the Inquisitor won't survive that. But if he did, he would call Vader up and go "You better get out here."
For the full interviews go to /Film links above.