UPDATE! More From Dave Filoni on Rebels – Including New Footage! Plus – New Details About Star Wars Celebration 2015.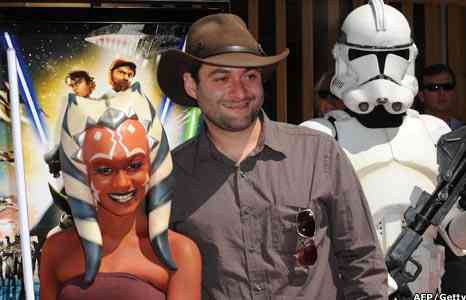 /Film published their whole interview with Star Wars: Rebels Executive Producer Dave Filoni. Also the official Star Wars site published a list with some of the names who will appear on next year's Star Wars Celebration taking place in Anaheim…

Excerpts from /Film:
/Film: You've been working with Lucasfilm and Star Wars for a while but this, unlike Clone Wars is the first piece of this whole new Disney era. Is there any added pressure in that? And how did that change things from how you worked on Clone Wars?

DF: It's different than it was before in that when we worked with George, we were all at Skywalker Ranch. The animation division was almost separate within Lucasfilm. But Kathy [Kennedy, President of Lucasfilm] has brought us down to the Presidio now, so we work right where ILM is and we're right where all the Star Wars films are gonna be made. We're all on the same floor. And, you know, I think that gives a better community now. You know, it's kind of like without George, we're all banding together. Lucasfilm Story Group, Kathy Kennedy, the directors of all the new films, we all get together and talk about Star Wars and what's gonna be best for it. So I'm very proud and I feel the responsibility of being this first thing out.
/Film: Now, what I really loved about the show is it was just this story. It was these characters and that's it. In the Clone Wars sometimes you'd get lost early because it jumps around. Is this story, at least for now, going to be just the people on the Ghost or will be jump around and meet all these different other people?

DF: This is a story about largely Ezra Bridger and how he's interacting with this crew. So every episode is about these guys. Sometimes it focuses on different parts of the crew. But it's about this family unit and their kind of struggle against the Empire.

/Film: Without spoilers, can we safely say this band of characters is beginning of a growing thing that'll lead to Princess Leia and the creation of the Death Star? Is this the beginning of the snowball effect?

DF: At the point we are, so many years later, they are so few and far between that I don't think he would follow up every lead. Because one of the things that's muddled the whole operation, in my mind, is kids being born that can use the Force. The Emperor and Vader don't really want them around either. But they're so unnotable, you needed a group of hunters, attack dogs. And so we have an Inquisitor that goes out and hunts these guys down. Now if he was to hunt a guy down, let's say he's somewhere on Tatooine and he runs into Obi Wan Kenobi, probably the Inquisitor won't survive that. But if he did, he would call Vader up and go "You better get out here."
For the full interview go to /Film.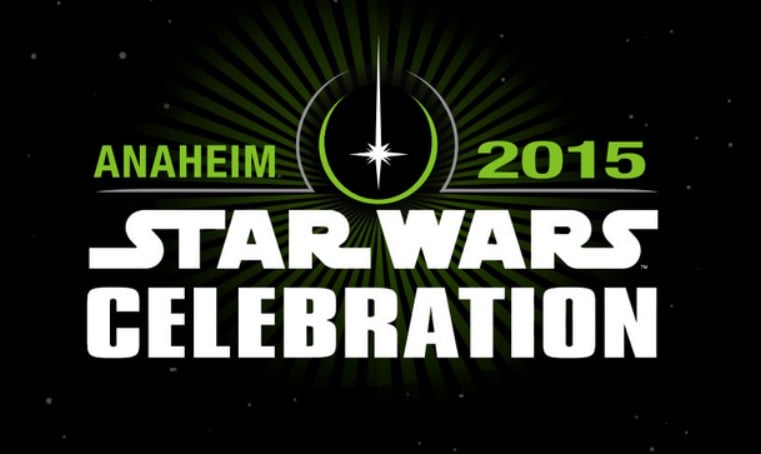 StarWars.com confirmed Dave Filoni and more for Star Wars Celebration 2015:
One of the biggest names in Star Wars storytelling is coming to the ultimate Star Wars party. Lucasfilm announced today that Star Wars Rebels executive producer and Star Wars: The Clone Wars supervising director Dave Filoni will attend Star Wars Celebration 2015 in Anaheim, California (April 16-19, 2015).

Star Wars fans have come to know and respect Filoni over the last six years for his dedication to the integrity and feel of the Star Wars universe. His deep knowledge of Star Wars and his creative vision for the property made him the perfect choice to helm Star Wars: The Clone Wars as supervising director, working directly with George Lucas to produce over 100 episodes of the four-time Emmy-winning series – a rare industry milestone.

Now as executive producer on the upcoming Star Wars Rebels, Filoni is leading the development of the newest Star Wars animated series, which is scheduled to premiere this October as a one-hour special telecast on Disney Channel, followed by a series on Disney XD channels around the world. He will be appearing on the Celebration stages in April to discuss Star Wars Rebels along with some possible exclusive sneak peeks!

For the full list go to StarWars.com.

UPDATE!

In addition to this chat, a short behind-the-scenes video with some new footage has been revealed on the Canadian Toys "R" Us has been released. In the video, Filoni mentions that the Ghost crew aren't the founders of the Alliance To Restore The Republic so much as a small group of heroic outlaws – each one acting out against the Empire for important reasons – that are nonetheless important to the eventual success of the Rebel Alliance proper.