THR Talks to Disney CEO Bob Iger about Lucasfilm, Rogue One Reshoots, and plans for Indiana Jones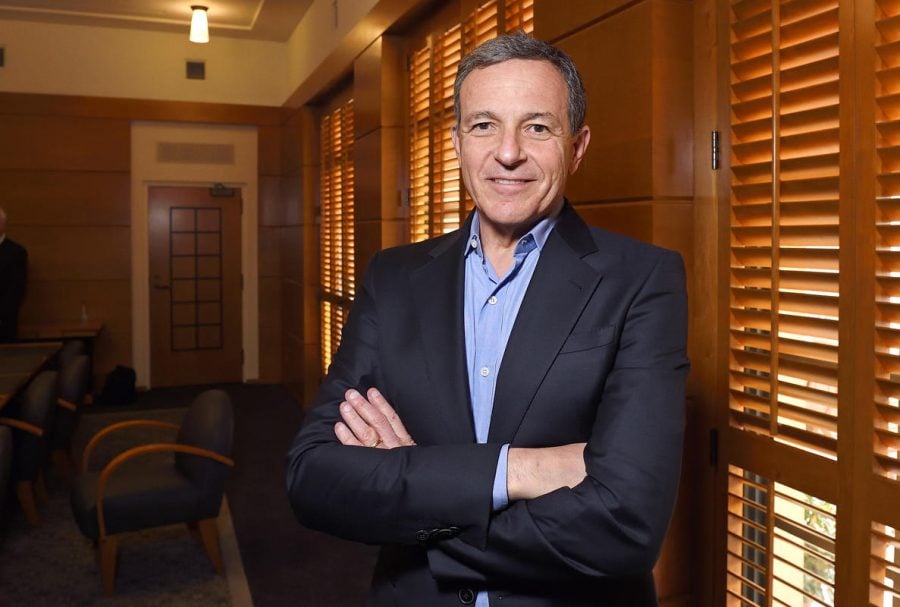 THR has a very interesting interview up today with Disney CEO Bob Iger. The full interview features a very candid Iger discussing everything from competition with Comcast and Wanda to his political aspirations after he steps down as CEO in 2018. But there are also some illuminating comments on Lucasfilm and its properties as well.
Iger on the notion that people like Kathleen Kennedy, Kevin Feige, John Lasseter, and Ed Catmull operate as Studio Outsiders…
I would turn that around. The essence of what they do is they are extreme insiders at how they manage, how they care for, where their passions lie for their own storytelling, their own brands and the meaning of Star Wars and Lucasfilm, Marvel, Pixar, Disney Animation. No one knows and has more passion about those stories and storytelling and those brands than they do. And that contributes greatly to their successes. What I've really tried to do is to not disrupt that.
Iger also commented briefly on whether Star Wears fans should be concerned about the Rogue One reshoots.
I've seen Rogue One. I've seen not only an edited picture but I've seen significantly more footage than was even in that picture. That's actually going to be a fine film.
After the brief discussion of Star Wars, THR and Iger had this very illuminating exchange on what we can expect from the Indian Jones franchise going forward.
THR: You have another Lucasfilm property, Indiana Jones, and Steven Spielberg has agreed to make a fifth film. Will there be an Indiana Jones universe, eventually, like Star Wars?

Iger: Not like Star Wars, no. But we hope … right now, we're focused on a reboot, or a continuum and then a reboot of some sort.

THR: Reboot? You've got Harrison Ford for this movie, and then the presumption is there will be a younger …

Iger: Well, we'll bring him back, then we have to figure out what comes next. That's what I mean. It's not really a reboot, it's a boot — a reboot. I don't know.

THR: THR has been using the term "requel" for these sequels that reboot the franchise.

Iger: Requel. (Laughs.) We [got] Harrison Ford as Indiana Jones in the film. But then what's the direction? I've had discussions about what the direction is, [but] I don't want to get into it.

THR: But you do see making more films?

Iger: Yes, I do. I don't think it reaches the scale of the universe of Star Wars, but I see making more. It won't be just a one-off.
So, although Iger is playing a bit coy, it seems we can expect the Indiana Jones franchise to continue on without Harrison Ford after the 5th film. Whether it is a reboot or "requel" will remain to be seen.
Head over to THR for the full piece where Iger discusses his plans to move ESPN into the future, flame wars with Bernie Sanders, and his contentious early morning phone calls with Marvel CEO Ike Perlmutter.