Editorial: What Trailers Will Be Attached To Star Wars: Rogue One?
With a recent rumor coming in that the first trailer for Spider-Man: Homecoming will be attached to Rogue One: A Star Wars Story, one has to wonder what other movies could be advertised alongside the biggest movie of 2016's Winter season. Could it be possible that a Star Wars Episode VIII trailer could arrive with Rogue One, or will it have to wait until Celebration 2017?
It's standard for screenings of a blockbuster to be loaded with trailers, with the recent trend being that five, six, or seven movies are promoted before the opening credits roll. Given that this is Star Wars that we're talking about, it's likely that we'll be leaning toward the higher end of the spectrum – and that the movies that we're going to see previewed will be among the biggest releases of the year. We'll look at the offerings of the big seven studios in Hollywood, saving Disney itself for last. (This list will presume that – with only one potential exception – no animated movies will be promoted.)
Warner Brothers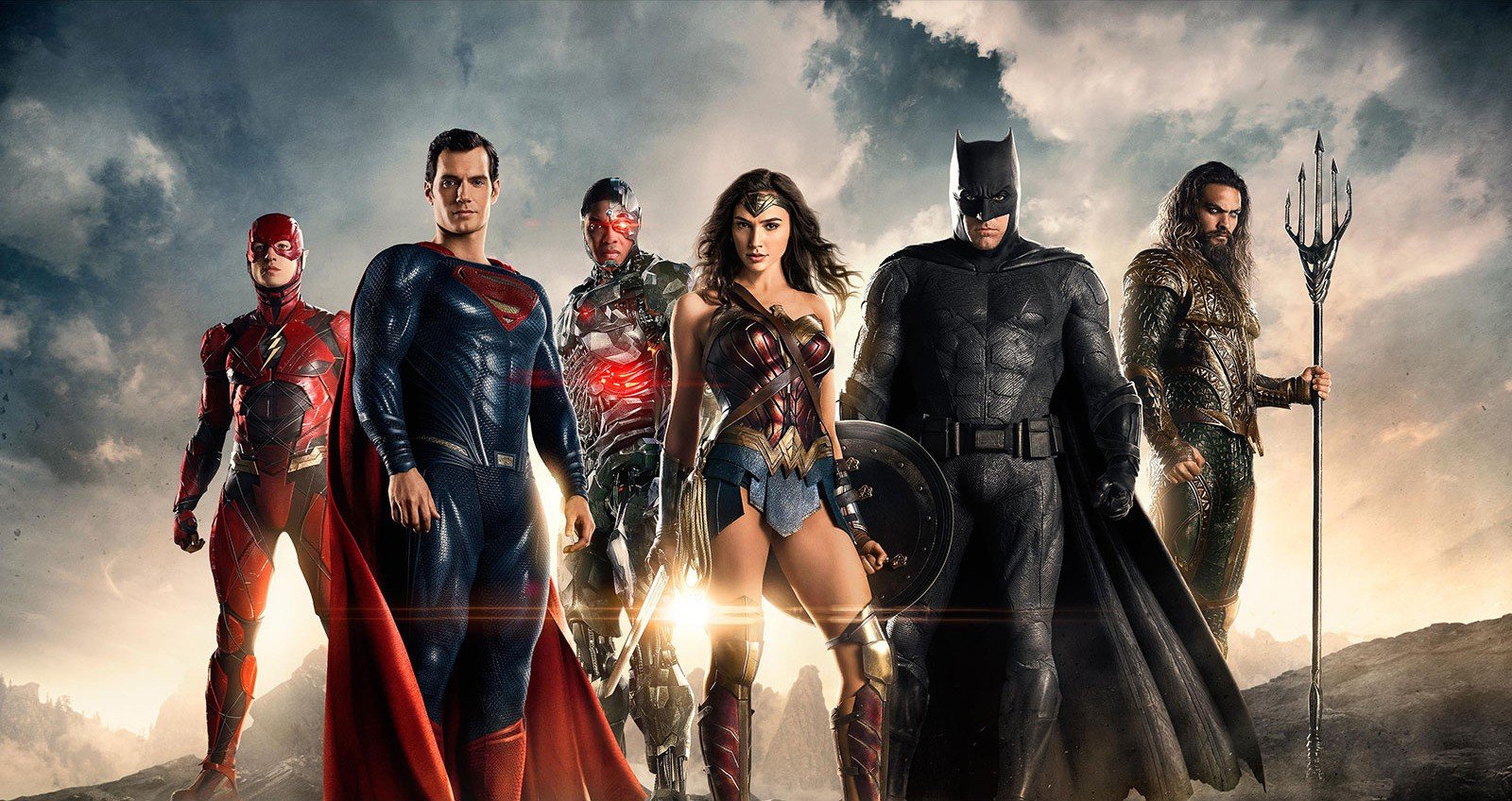 Warner Brothers seems to have the most options for trailers out of any of Disney's competitors – which seems to be only fitting, considering that the company is looking to restructure its output of films to be a bit more like their friendly rival (in addition to agreeing to a corporate deal with AT&T that will greatly expand the reach of their media empire). That being said, like everyone listed here aside from Disney, they're likely to only get one at most. So let's take a dive into the most likely picks.
While it's unlikely that The LEGO Batman Movie would get a brand-new trailer (as the most recent one was apparently the last), it wouldn't be too hard to imagine Warner Brothers attaching it to Rogue One in addition to attaching it to Fantastic Beasts And Where To Find Them. It's their first real tent-pole of 2017, even though it's arriving in the typically-barren month of February, and by virtue of being both a Batman movie and a LEGO movie, it's bound to make the studio unfathomable amounts of money. That being said, there's another DC movie that's more likely to get a trailer… But more on that later.
Kong: Skull Island just had its second trailer arrive not that long ago, and as a prequel to Godzilla, it would be an natural fit to put it in front of another Gareth Edwards film. King Arthur: Legend Of The Sword could also be advertised, and technically, it's due for another trailer around this time, since its release window is shortly after Kong's. But with that said, I don't think that Rogue One will host trailers for either of these films – I'm sure that we'll get the next King Arthur trailer in the next few weeks, but both movies seem like they're small potatoes compared to the late-year tent-pole that Warner Brothers has built up to for over four years now, which will most likely get a trailer over all three of the other movies that I mentioned here.
Lastly, there's the matter of their live-action DC film series, which are managing to bring in a healthy stream of revenue for Warner Brothers – so naturally, promoting one would be a very good idea for the company. Wonder Woman just had a trailer drop (in front of a Marvel movie, to boot), so that leaves Justice League for their slate of 2017 movies. The team-up of DC's finest superheroes is still about a year a away, but a teaser made up of early footage was already shown at the San Diego Comic Con, and principal photography for the project has been wrapped for a few weeks. The very first trailer for Batman Versus Superman: Dawn Of Justice hit around the same time relative to its release date, so there is precedent for this sort of thing. (And there have been a few rumors suggesting it's about ready to arrive in the next few weeks, so there's that.)
Twentieth Century Fox
Of Disney's six major competitors, Fox is the most likely to end up empty-handed when it comes to having representation in the trailer bonanza preceding Rogue One. Much of their release plan for the next year involve films that are on opposite ends of the spectrum – too adult for younger audiences to handle, and too childish for some of the film's older audiences to bear. There is a notable exception to this, but it's not involved with the franchise one would think.
If Logan were your standard Wolverine movie, then it would be an absolute shoo-in to be represented. However, it's been confirmed that the film is targeting an R-rating (with the above image from the red-band trailer demonstrating exactly why), and tonally, the film appears to be much more somber than standard superhero fare – probably not the best match for the younger members of the audience for Rogue One. Furthermore, the film was advertised in front of fellow Marvel movie Doctor Strange, which while tonally-removed from the kind of drama and grittiness that Logan presented, was a better fit due to brand association. In any case, Logan seems to be a bridge too far for Fox to promote before Rogue One, and Alien: Covenant is in the exact same situation.
If Fox does get a movie to preview, then it's likely that War For The Planet Of The Apes will be it. Footage of the film was shown last month at the New York Comic Con, along with a completed trailer. It would also be a good way for Disney to give a nod to Supreme Leader Snoke actor Andy Serkis through promoting the other film franchise that he's been heavily involved with. That being said, Fox has Assassin's Creed coming out the week after Rogue One, and given that video game movies have been pretty hard to sell in Hollywood, Fox might want to save the official release of the trailer for that instead.
Paramount Pictures
It's no secret that Paramount really took a beating at the box office during the Summer, what with Teenage Mutant Ninja Turtles: Out Of The Shadows and Star Trek Beyond both significantly underperforming and the Ben-Hur remake that absolutely nobody asked for being the flop of the year. Luckily, they've got a surefire hit in store in the form of the latest installment of a perennially critic-proof movie franchise, and that's Transformers: The Last Knight. The movie is set to help Paramount rebound by being the first of several annual (or biennial) Transformers movies. Whether or not oversaturation of the property will affect box office returns down the road isn't clear, but for now, the movie should prove to be the shot in the arm that Paramount desperately needs right now. And director Michael Bay evidently agrees, as he just made this announcement:
We hear you. #transformers pic.twitter.com/2zGY8BCDST

— #TRANSFORMERS (@transformers) November 19, 2016
So that's the first trailer that has been officially confirmed, just two days after I started writing this article. Which begs the question – could Paramount have a trailer for another movie in store for viewers? There are also two other, relatively-unlikely options that Paramount could promote. Ghost In The Shell seems to be too cerebral, creepy, and adult a property to attach to Star Wars, but given that Disney was originally set to distribute the movie, there's a small chance that it could appear, however unlikely it may be. And then there's God Particle, the third installment of the Cloverfield anthology, which seems like it could be a better fit if Paramount gets to promote two movies. There's no Michael Bay-directed feature to attach the trailer to, unlike Cloverfield and 10 Cloverfield Lane, so Paramount could break tradition and instead choose to advertise the movie in front of the next offering of the studio that previously collaborated with Bad Robot. Still, Paramount has a handful of releases left in them between now and the end of the year – perhaps God Particle might need to be attached to one of Paramount's remaining releases in order to boost ticket sales at the end of an otherwise crummy year for them.
Universal Pictures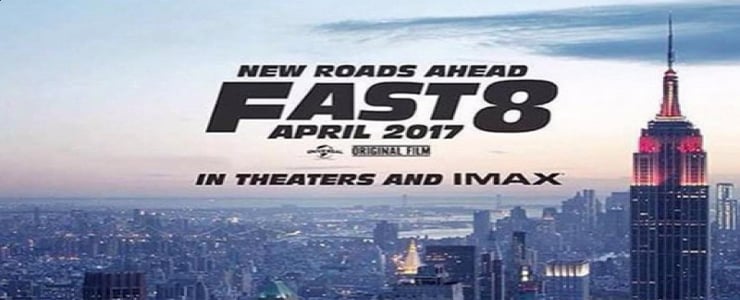 Universal has a handful of options for films that they can preview in front of Rogue One, though some might have trouble "clicking" with a portion the movie's target audience. Fast 8 is far and away the most likely movie that they'd want to advertise, since the continuously-inconsistently-named racing franchise is going to end up being their biggest breadwinner of 2017 (with Despicable Me 3 likely being a close second, but it seems like that trailer should drop with Sing instead) – and in terms of content, it seems like it would be Universal's best fit with American audiences. The other two options that they have are The Great Wall and The Mummy, but neither movie is as marketable as Universal's flagship franchise – and both seem to be more fit to appeal to an international audience more than an American ones (as The Great Wall is definitely geared toward Chinese audiences, while The Mummy's predecessor – Dracula Untold – didn't leave much of an impression here, but had a strong enough performance overseas to continue the rebooted Universal Monsters franchise), which is where most of the cash flow for Star Wars comes from.
Columbia Pictures (Sony)
With the release of Passengers set a week after Rogue One arrives, one would think that Sony could afford to skip out on showing a preview of one of their big 2017 movies in front of Star Wars so they could boost ticket sales for their own sci-fi film. The short answer is that thus far, there are only two options that they could consider attaching to Rogue One, and they have every incentive to attach the first to the movie and save the second for their last movie of the year.
Spider-Man: Homecoming is far and away Sony's biggest tent-pole of 2017, and is also the second step of their partnership with Marvel Studios. To say that a lot is riding on it is an understatement, considering that their last attempt to get a shared universe of Spider-Man movies fell drastically short of expectations when The Amazing Spider-Man 2 came up short on returns after being made with high expenses. Luckily, they're piggybacking off of the wildly-successful Marvel Cinematic Universe this time, and the reintroduction of Spider-Man in his widely-acclaimed extended cameo in Captain America: Civil War is just what they needed to reinvigorate the lagging franchise. So getting the ball rolling with the movie's ad campaign of one of the last big movies of the year is probably the best decision they could possibly make, and if the rumors are true, is exactly what they're doing. That it's a Disney co-production also gives them that much more incentive to promote it – after all, it's in their best interest for Homecoming to outperforms both of the The Amazing Spider-Man movies on a tighter budget, as it means that they can continue to share the character that's been referred to as "Marvel's Mickey Mouse" with Sony.
The Dark Tower recently had its trailer leak out for a brief period of time before it was taken down, so Sony has it ready to attach to a certain movie. It's unlikely that that movie is Rogue One due to the family-unfriendly nature of Stephen King's body of work – and it's indeed possible that this film, like Logan, will get an R-rating, which would making advertising it in front of a Star Wars movie a poorly-advised decision. If that ends up being the case, then a trailer would be better suited to be attached to Passengers, which is targeting an older demographic in general. Both it and Spider-Man: Homecoming will be released in the same month next year, so there's no reason not to presume that trailers for both films would arrive in close proximity to one another.
Lionsgate
Last and least before we get to Disney is Lionsgate, who has only one real offering that they can promote at the time Rogue One is released: Power Rangers. There's not really a whole lot I can say about this one – the first trailer dropped not that long ago, but given that this is a March release, a December date for the second trailer is likely regardless of whether or not Rogue One will be the film that the trailer is attached to. It's likely that this could be pushed aside in favor of bigger movies getting trailers, but the possibility of it showing up is still there. Not much more to say on this one, so let's move on to the one you've been waiting for.
Buena Vista (Disney)
So with all that in mind, the question remains: where does that leave the Mouse House? Well, aside from the aforementioned co-production of Spider-Man: Homecoming which looks to be receiving a slot, the options are fairly clear. Typically, it would seem as though Guardians Of The Galaxy Volume 2 would be a bit out-of-reach at this point, given that the first teaser for the movie dropped in time for Doctor Strange. However, director James Gunn has stated that he already has another one ready for a later date. Moana was much too soon a date to drop a trailer, since Doctor Strange preceded that movie's release date by a mere three weeks – so Star Wars is the best fit for the next trailer of the continued adventures of the Galaxy's biggest a-holes. Also worth considering for a spot is the live-action adaptation of Beauty And The Beast. 2017 is going to have a lot of "dry" periods for Disney (as there are no films set for release in January, February, August, September, and October), and since this is their first major release of the year, it needs to count. The trailers for the film have already scored record view metrics comparable to The Force Awakens, and while it ultimately won't soar to those heights, it'll still bring home the bacon in the same way that The Jungle Book did.
Right about now, you might be notice that I'm leaving a really big movie out from this list, and that's Star Wars Episode VIII. As much as it pains me to say this, with the way that things are headed, it's unlikely that Disney is going to drop any footage of the movie until Celebration 2017. (The only other option they have would be to attach it to Beauty And The Beast, but given that there are more immediate tent-poles that Disney could plug for that film – like Pirates Of The Carribean: Dead Men Tell No Tales and Cars 3 – and since a Star Wars convention is just around the corner of the film's release date, I would not count on it.) I still think that there's an outside chance that they'll give us a little something to tide us over (especially since Rian Johnson and John Boyega teased something on Instagram), but I'm not counting on it. Still, it's worth noting that it was rumored that Rogue One: A Star Wars Story had a teaser ready for The Force Awakens, though they chose to sit on it for a few months instead, and we've heard that Lucasfilm hasn't quite decided on whether or not Episode VIII will get its first teaser with the release of Rogue One. (If they choose to advertise the movie after all, then I'd imagine that it would replace the likely slot they'd otherwise reserve for Beauty And The Beast.) Only time will tell what Lucasfilm's course of action will be.
My Predictions
Just for fun, I feel like I might as well throw out my personal guesses for the top ten trailers most likely to be attached to Rogue One.
Transformers: The Last Knight (Paramount Pictures)
Spider-Man: Homecoming (Columbia Pictures/Buena Vista)
Guardians Of The Galaxy Volume 2 (Buena Vista)
Justice League (Warner Brothers)
Fast 8 (Universal Pictures)
Beauty And The Beast (Buena Vista)
Power Rangers (Lionsgate)
The LEGO Batman Movie (Warner Brothers)
War For The Planet Of The Apes (Twentieth Century Fox)
God Particle (Paramount Pictures)
…With Star Wars Episode VIII (Buena Vista) being an honorable mention, and Transformers being listed up top because it's been explicitly confirmed by Paramount themselves. We'll see how close I was about a few weeks from now – but be sure to tell us what trailers you think we'll see in front of Rogue One below!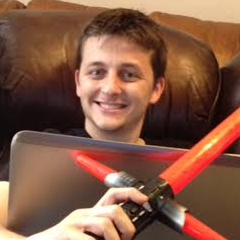 Grant has been a fan of Star Wars for as long as he can remember, having seen every movie on the big screen. When he's not hard at work with his college studies, he keeps himself busy by reporting on all kinds of Star Wars news for SWNN and general movie news on the sister site, Movie News Net. He served as a frequent commentator on SWNN's The Resistance Broadcast.