UPDATE! Small Recap and Update on the Star Wars: Episode VIII Filming in Ireland. New Photo from Malin Head!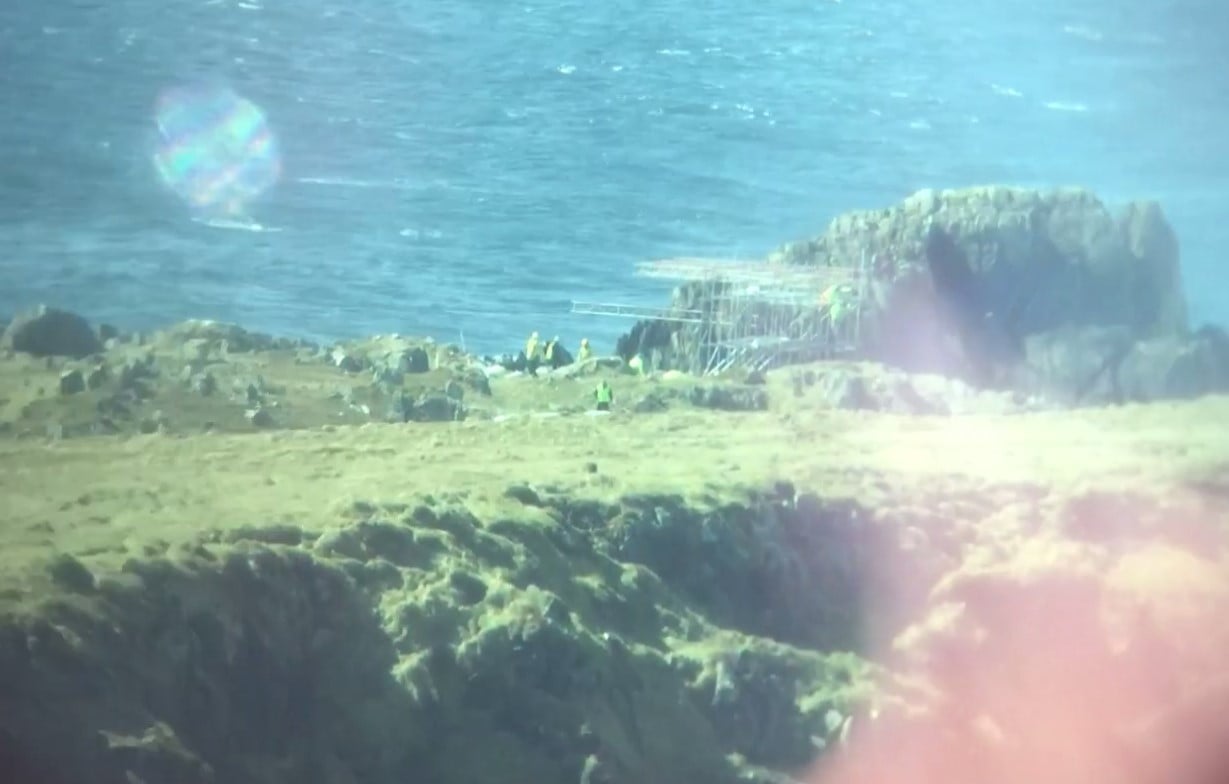 We've seen a lot of reports lately with the Ahch-To huts from the Episode VIII set being built in Ceann Sibéal, but not much from another location in Ireland that will be used for the filming – Malin Head. A few days ago we reported some rumors that the first crew members started arriving in Malin Head. Now, one of our readers has managed to grab some photos and a video from there showing that preparations for the set has already begun.
(April 25, 2016)
First, here's a quick geography lesson. Many of you may be confused as to where exactly in Ireland Episode VIII will be filming. See the Ireland County map below, on which we marked all confirmed and rumored locations for Episode VIII:
So far there are three counties where Episode VIII will be filmed.
County

Kerry

County

Donegal

County

Cork
Note: It seems that some people are confused. The 1, 2 and 3 positions on the map are just marking the Counties on the map. They are not actual filming locations.
With 5 we've marked the location of Skellig Michael island where Rian Johnson and crew have already filmed  for a few days back in September 2015. A return to Skellig Michael is unlikely, but we have to keep in mind Kathleen Kennedy's statement in an interview from a few months ago:
"We'll continue to use Skellig. Skellig is absolutely beautiful and you know the extraordinary thing which just shows you the force was working in Ireland is that it was sunny and beautiful both times we shot there," the producer said.

"We're going to be near Dingle and Skellig again."
The Dingle Peninsula that Kathy mentioned is also located in Kerry. Standing on the western tip of Dingle is position 4 – Ceann Sibeal. This is the location from which we got the most photos and is also where they are building the Ahch-To huts. You can see our coverage for this location HERE, HERE and HERE.
In County Donegal (2) is where you will find Malin Head (6). This location was recently confirmed, and a few days ago a rumor was reported that crew members have already started to arrive there. This is the location from which we will show you the new photos and video later in this article.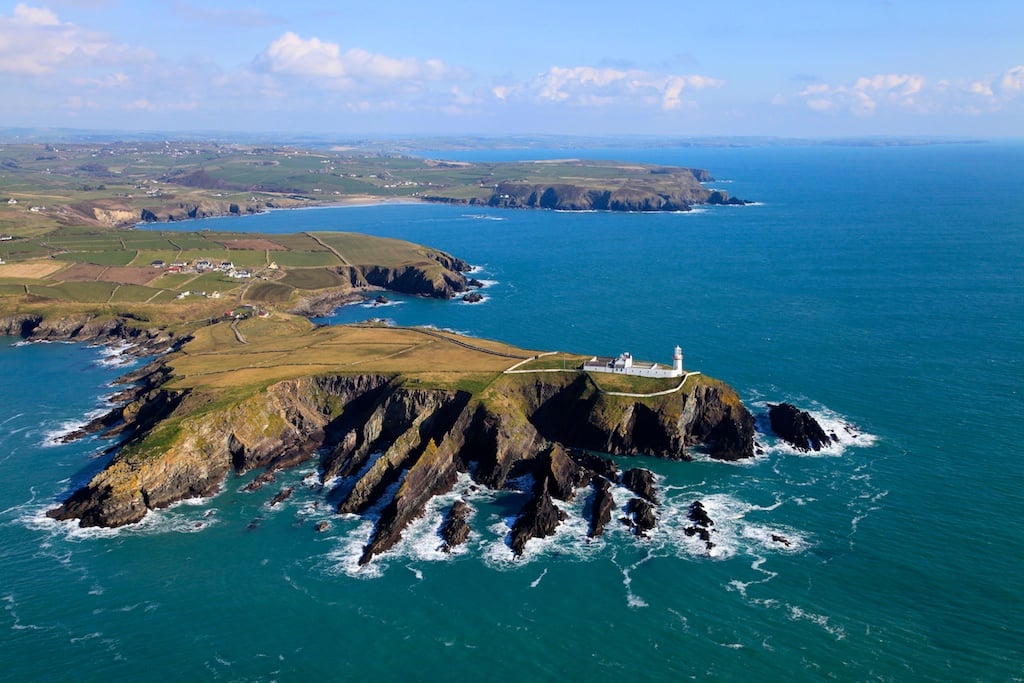 County Kerry with Ceann Sibeal and County Donegal with Malin Head have already been officially confirmed as filming locations for Episode VIII (HERE). The third county, Cork (3), has been only rumored for now. According to the rumor they will be filming in Brow Head (7), the most southerly point of mainland Ireland. You can read that report HERE.
Hopefully, you now have a clearer picture of the filming locations in Ireland. Filming is expected to begin in mid May. The main shoot will take place on Ceann Sibeal for two weeks.
Looking at the map, it's curious that the production is going for the three furthest points of Ireland. Northern – Malin Head, Western – Ceann Sibeal and Southern – Brow Head.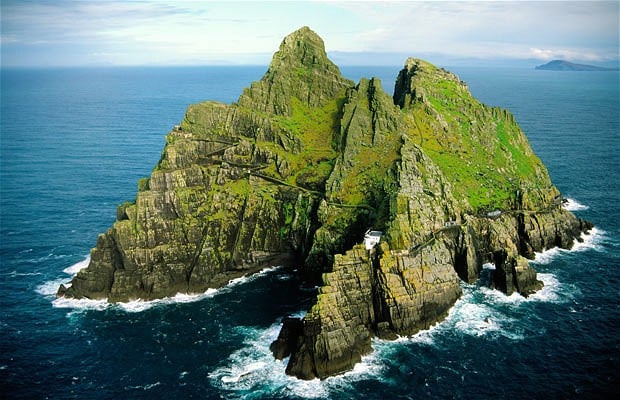 Now on to some rumors we've heard thanks to our friend Perrymoon who spoke with a few local residents. Keep in mind that this is what the local talk is. This is in no way a confirmed information, so treat it with the usual grain of salt.
I've been in Kilarney after my Skellig tour, this is a major city in Kerry. I was in a souvenir shop that had some original SW t-shirts and talked a little bit with the owner. She explained to me that Mark Hamill and family had been in the shop. According to her:

– The opening scene of the film in the island, continuing the ending of TFA, will be 10 minutes long.

– Over 400 people will be involved in the upcoming shootings in Ireland. As far as she knows, lots of them involved in the Ceann Sibeal set recreating Skellig Michael.

– A "huge" part of the film will feature Irish locations. It's not only about the beauty of it, but also about the tax incentives. That's why they expect the production to be settled in Ireland for a while very soon.
How a shop owner knows the length of the opening scene is beyond me, but if you remember during TFA filming on Skellig, the locals knew that the sequence shot there will only be 3 minutes from the movie, so who knows…
Another one of our readers (Paul from Derry) took a walk around Malin Head and grabbed some photos and video from the location where the filming is expected to take place.
Here is a pic from the local pub Farrens in Malin Head. This just was painted on the wall a few days ago.
If you look at the center of the following pics you will see some production people in high-vis jackets looking around the location.
You can see the production cabins and a road leading to the site. Today there were lorries bringing in a temporary road to the site. We spoke to a few people, and we were told that they will be on this location for the next 6 weeks!
The following video gives you an even better picture at the actual location where the movie will be filmed at Malin Head and the location of the base camp:
Thanks to Paul from Derry for the video as well
UPDATE!
(April 29, 2016)
Our friend Paul from Derry sent us another video from Malin Head showing that they are building a scaffold on the set that looks exactly like the one built on Ceann Sibeal. This is probably going to be another stand in for Skellig Michael and the planet Ahch-To, since the scaffold looks exactly the same as the one they used for the huts in Ceann Sibeal.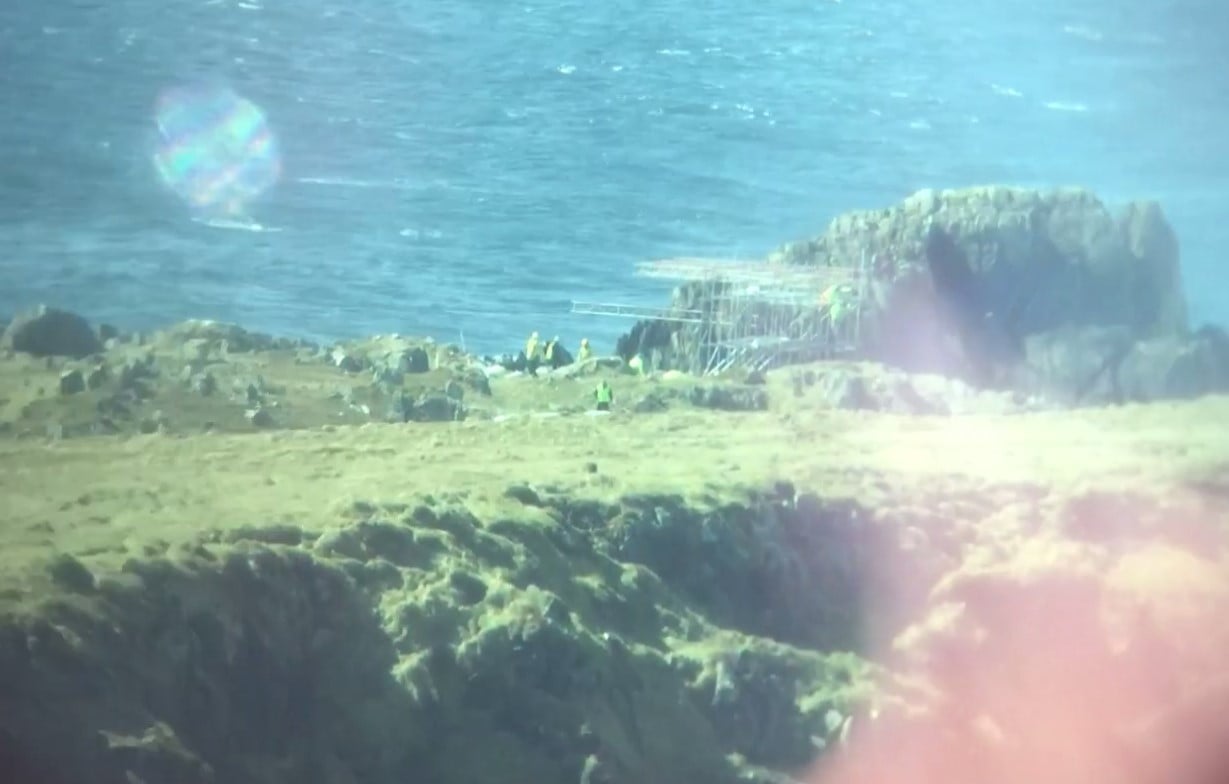 While the picture is a bit fuzzy, it gives a clear look at the scaffold they already built. I am sure in the next days we will see the Ahch-To huts in Malin Head. Here's another video from Paul: