'The Book of Boba Fett' Hyped up by Robert Rodriguez: "I Know It Over-Delivers"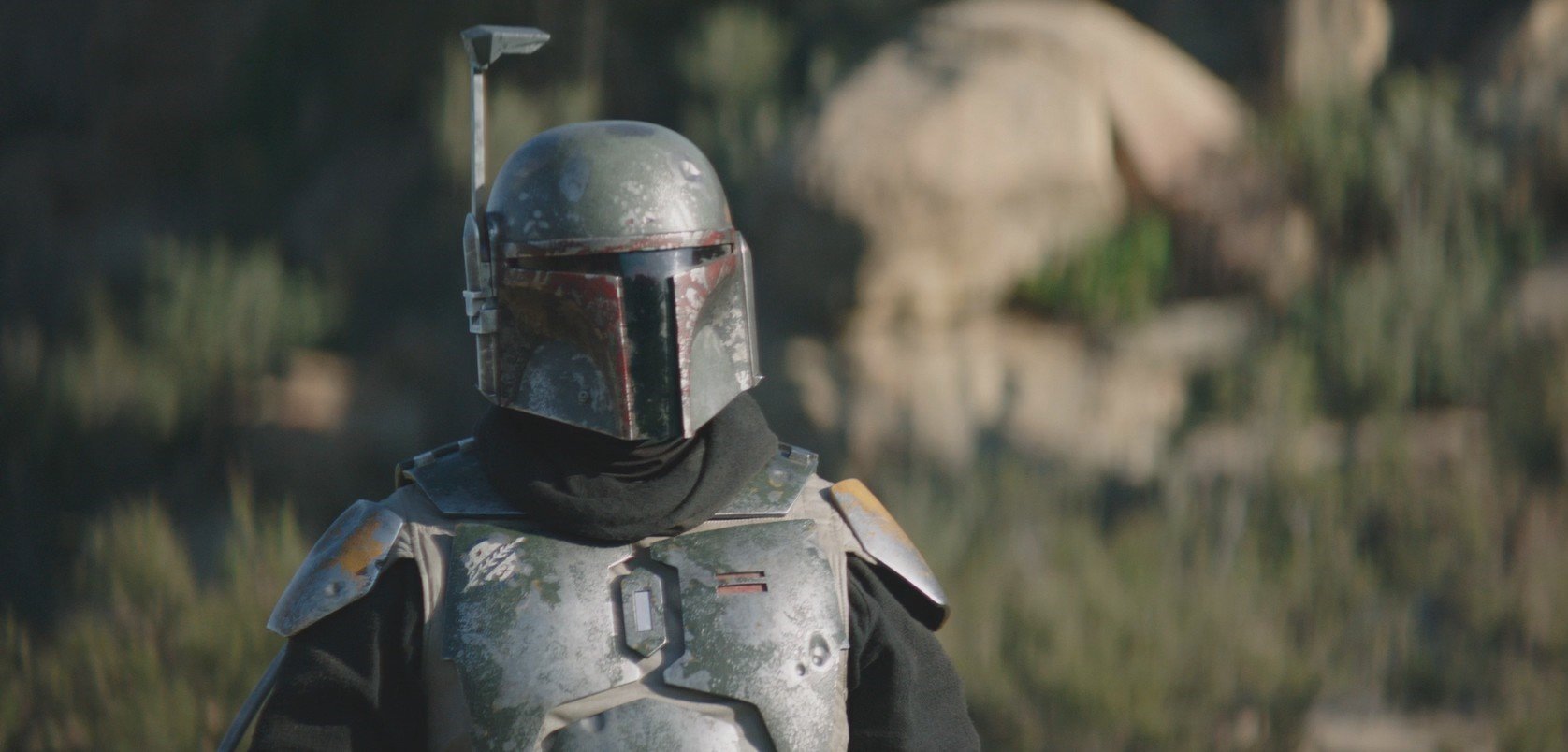 As we rapidly approach the fall season, the new Star Wars series nears the start of its marketing campaign, and showrunner Robert Rodriguez has big things to say about it.
Secrecy surrounding the much-anticipated Disney Plus production has been way thicker than the protection of Season 2 of The Mandalorian — the season's biggest cameos were leaked to hell and back, with the exception of Luke Skywalker's triumphant return at the very end of the last episode. Some spicy rumors are floating around, sure, but we're flying in pretty much blind for now. If anything, we've learned something about the directing and DP talent behind the series. But the meatier stuff is locked tight within Lucasfilm's vault after all the leaks of 2020.
The folks at Collider recently had the opportunity to chat with Robert Rodriguez, who's the captain this time around, about the series and the technology behind these Star Wars shows. Unsurprisingly, his lips are sealed when it comes to plot and characters, but he's feeling cocky about Boba Fett's new adventures:
"[I] can't say anything about it at all right now, but it's coming out in December… Wait until you see what's coming. It's going to blow your mind. That's all I can say. I can talk it up all I want, because I know it over-delivers. It way over-delivers. People are going to be so pumped when they see it."
His comments are interesting, as filmmakers normally tend to play it safe when talking about big IPs — fans are prone to overreacting and going crazy with wild theories whenever they see "get hyped" comments from the people behind the cameras. That being said, we know for a fact Rodriguez is a bit out there, plus S2 of The Mandalorian crushed everyone's expectations. I fully believe the man and his excitement in this case.
Rodriguez then went on to briefly discuss the Volume and his way of working with it versus the traditional green screen:
"At first I thought maybe it made the most sense for a series because you could have loads that you could reuse and places you can come back to often that would be impossible to get to on a regular basis in a series. I don't know if I would use it very much in a movie where it's just one-off scenes that are done. They're only a couple minutes long and then you never go back to that location again. Like on a sequel to 'We Can Be Heroes' even I was thinking 'Would I even use the volume? Or would I shoot a traditional green screen again?' Because I got some pretty cool stuff."
Beyond the Book of Boba Fett bits, the interview by Steve Weintraub is a really interesting read overall and lets fans know a bit more about how the famous director is adapting to this new way of shooting series and films. While we wait for official photos and a first trailer, you can read our speculative editorial piece on the show.
Francisco J. Ruiz is that guy who has watched Jurassic Park a thousand times and loves Star Wars. His hunger for movies is only matched by his love for video games. He graduated in English Studies from the University of Malaga, in Spain. As he keeps writing about what he enjoys (and doesn't) for websites all over, he's continuing his studies.