Official Confirmation on the Episode VIII Filming Along the Wild Atlantic Way in Ireland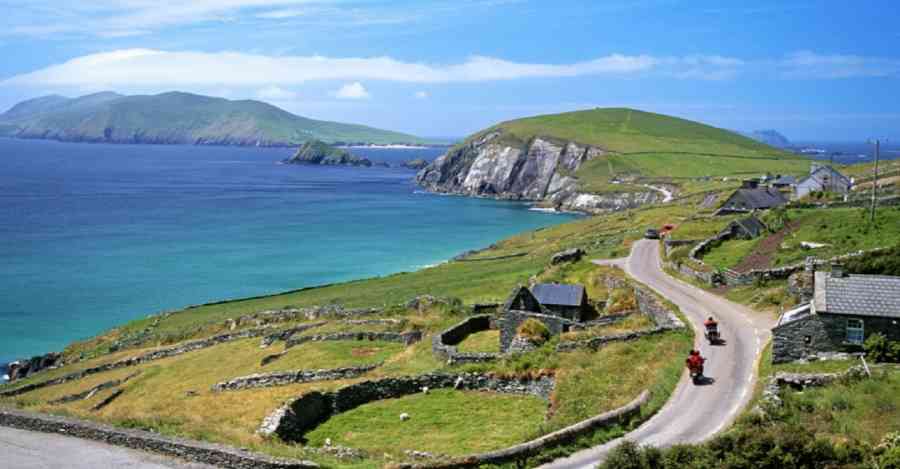 Disney/Lucasfilm and the Irish Film Board have officially confirmed that filming on Star Wars: Episode VIII is set to take place along the so called Wild Atlantic Way. This is a tourism trail on the west coast of Ireland. The 2,500 km driving route passes through nine counties and three provinces.
The confirmation came from Disney/Lucasfilm's Vice President of Physical Production, Candice Campos, who said the company was "thrilled" to come back, and thanked the people of Ireland for their warm welcome and support.
"The beauty of Skellig Michael in the final scene of The Force Awakens was stunning and we know the new locations along the Wild Atlantic Way will prove to be equally as beautiful in Star Wars: Episode VIII," she said.
The Irish Film Board Chief Executive James Hickey said Disney/Lucasfilm had chosen "spectacular locations along the Wild Atlantic Way".
RTE reports:
Earlier this month the Derry Journal reported that Episode VIII would film at Malin Head, Co Donegal in May, while RTÉ's Seán Mac an tSíthigh reported that Disney/Lucasfilm had also selected Ceann Sibéal at the western tip of the Dingle Peninsula as a location.
Contractors have been installing a 1.5km metal roadway on the slopes of Ceann Sibéal. It's understood the roadway will facilitate the transport of gear and crew to the summit.
 Security personnel are already in place at Ceann Sibéal preventing access to the headland, which is privately owned.
After the filming in Dubrovnik, the production is expected to travel to Iceland in April. It is still unclear if the crew will be a second unit only, as it was with TFA, or this time the shoot will be bigger. Then the production will move to Ireland where they will film for 2 weeks on Ceann Sibéal in mid May
Thanks to our friend Terence Mulvey for the heads up.