Spokesperson Talks Permission for Star Wars Ceann Sibéal Episode VIII Set
By now you've probably seen some pictures of the set of Star Wars Episode VIII in Ceann Sibéal near Ballyferriter. Skellig Michael replica beehive huts and temporary roadways for the filming of Star Wars: Episode VIII have been constructed on the headland. A large portion of the set is an area of special protection for a bird species. The headland is considered one of the best areas for the cliff nesting Chough in the country. A Kerry County Council spokesperson has revealed the status of the set planning permission of the shoot.
The Star Wars set on Ceann Sibeál is an "exempted development" and a such does not require planning permission.
That's according to the Kerry County Council spokesperson, who confirmed to Radio Kerry News this is due to the "temporary nature" of the set.
Permits for the project which will begin filming on privately-owned land on Ceann Sibéal on the mainland on the Dingle peninsula had been granted by the Department of Arts, Heritage and Gaeltacht.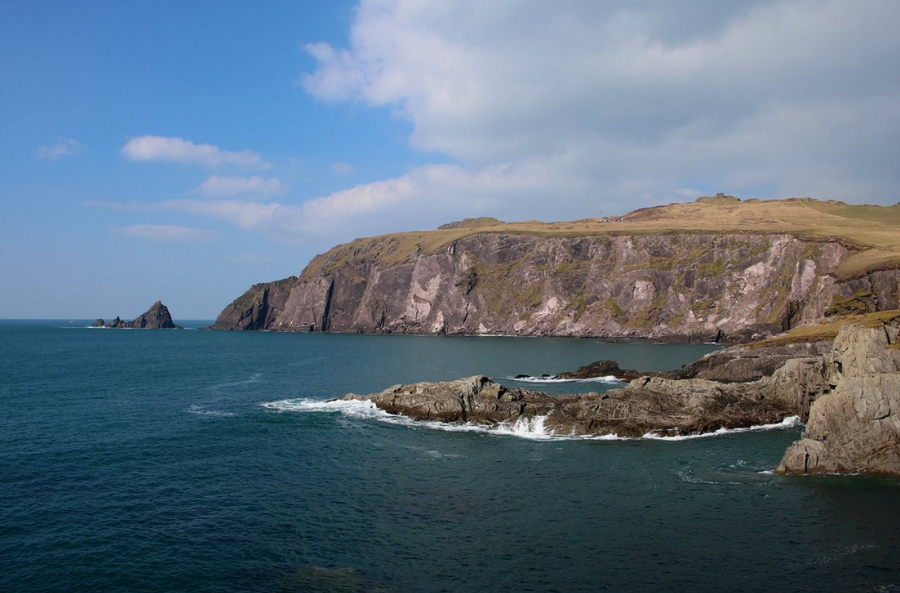 The short film shoot next month on the cliff edges, mostly in the western half of Ceann Sibéal, will take place during the breeding season, but will not adversely interfere with them, according to an ecological assessment for the department.
To limit interference, crew and personnel movement will be capped at peak numbers of 100 people in the designated conservation area and restricted to the replica village or its base.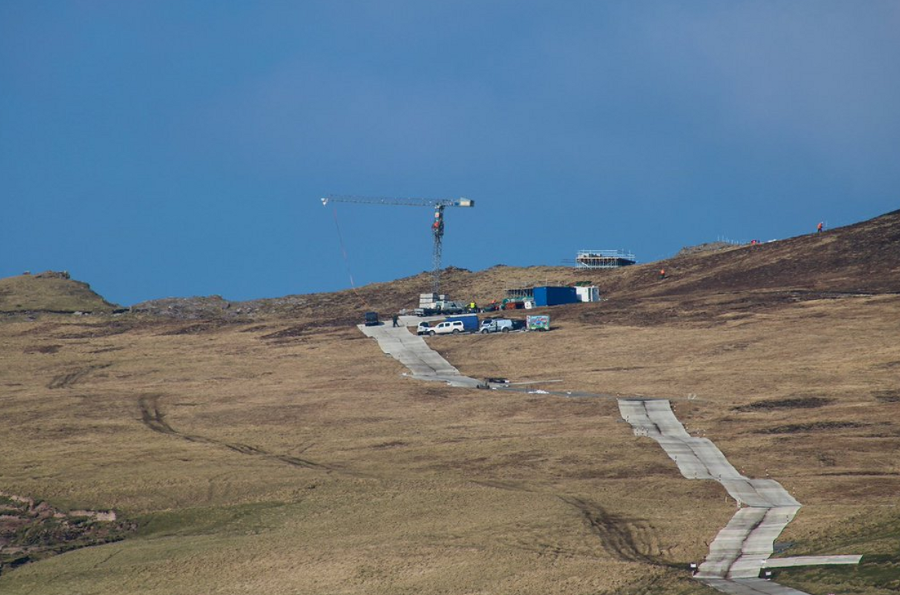 The filming, over a week- long period, is to be strictly controlled with camera helicopters flying at a minimum distance of 100m from the headland in the vicinity of the beehive huts and restricted to three days. Filming is to take place during daylight and at sunset on occasion, according to the criteria laid down by the Department of Arts, Heritage, and the Gaeltacht. Department representatives will be on site.
Further protection measures will be applied if adverse reactions by the breeding birds are observed.
Filming for Star Wars: Episode VIII will be taking place next month.
Additional Source: Irishexaminer