Updated with Video Interview. Star Wars: The Force Awakens First A.D. Tommy Gormley Receives BAFTA Award.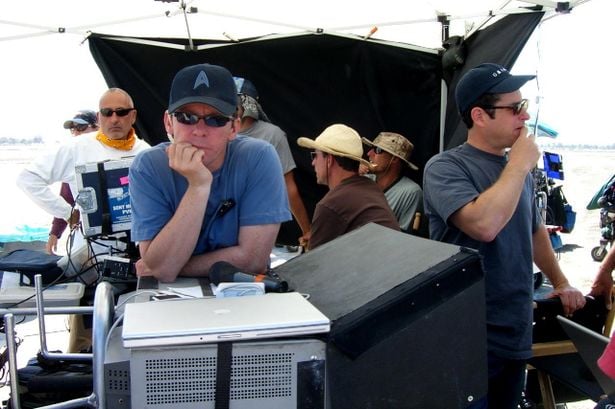 J.J. Abrams' first assistant director Tommy Gormley received the outstanding contribution to craft award at the BAFTA Scotland awards on Sunday in Glasgow. TFA director was one of the first to congratulate him in a video message…
Abrams said (via Variety):
"I'd like to say three things. One: BAFTA Scotland rules. Two: Scotland rules. And three: Tommy Gormley rules. Tommy Gormley is not just the most incredible first A.D. I've ever seen but is one of the greatest people I've ever met," Abrams said in a video message.

Gormley's credits also include Abrams pics "Mission: Impossible III," "Star Trek," "Super 8" and "Star Trek into Darkness." He has also worked on "John Carter," "Mission: Impossible — Ghost Protocol" and Roland Emmerich's "2012." Emmerich also sent a message congratulating Gormley, who received the award from Simon Pegg, who appeared in "Star Trek," "Ghost Protocol" and "Star Trek into Darkness."
UPDATE!
And here's Tommy Gormley speaking with DailyRecord about The Force Awakens (thanks to Cantina member TIDMADT for the heads up).