UPDATE! Star Wars: Rogue One – Mads Mikkelsen Explains His Character.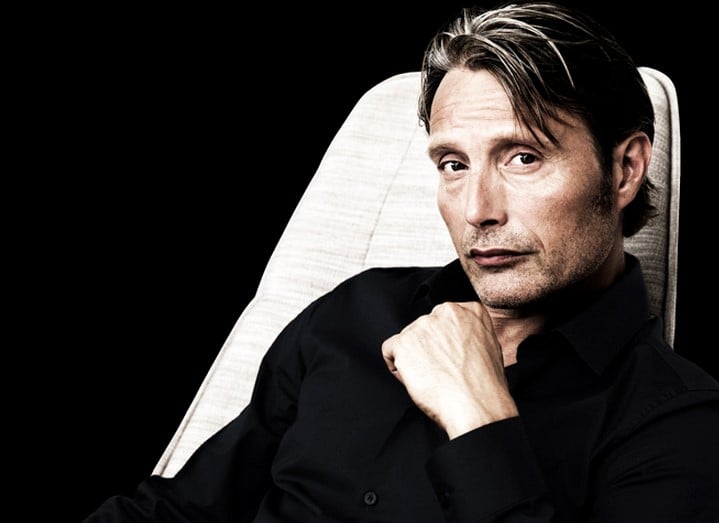 In an interview with Sky News, Mads Mikkelsen explained his role in Rogue One: A Star Wars Story and revealed that the character he's playing is related to another major player in that film.
Mild spoilers for Rogue One ahead.
(Rogue One talk lasts from the beginning to around the 1:40 mark.)
So there you have it – Mikkelsen is playing the dad of Jyn Erso (Felicity Jones). It's kind of funny how he went "I've said too much!" after that, along with the whole "I could tell you if Darth Vader's in the movie, but I won't" thing – excellent recovery!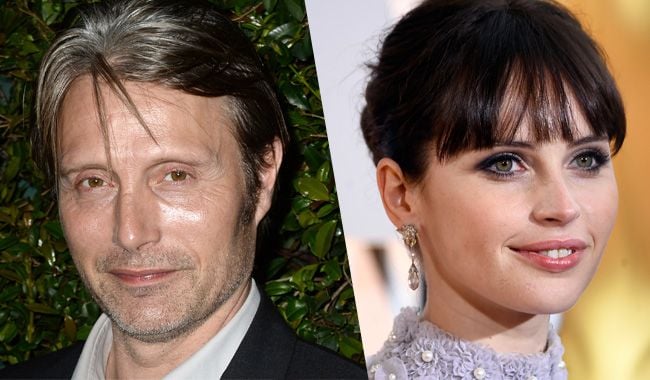 Based on what Mikkelsen has said, his character should be named "Galen Erso" based on the familial reveal here and a signature he left a while back. Regardless of his name, Mikkelsen playing the father of Jones's character does line up with an earlier report – one that suggests that the character is a key architect behind the construction of the Death Star's superlaser. Horrified by the results of his work, he tips off the Rebels about the weapon's existence, leading Mon Mothma to recruit his daughter to recover the plans for the space station.
UPDATE!
The London Evening Standard has had a brief interview with Mads Mikkelsen, who is now clarifying a bit of information about his role after letting the cat out of the bag.
When asked if Mark Hamill (Luke Skywalker), Carrie Fisher (Princess Leia) or members of the original trilogy had joined the cast on set, he told Standard Online: "Some of them – but I would reveal too much. There are iconic characters in our film and also characters you have never heard of. It's a mix."

"I spend a lot of time with [Jones] and she's a wonderful actress. I play her dad at the time of Felicity and I play her dad when she's younger, so we jump back and forth in time."
Mikkelsen also revealed an interesting fact about himself – he actually didn't see the Star Wars movies until after production had wrapped. As such, he had to ask for a bit of help from people on-set in understanding the context of certain things that were referenced.
As for the "iconic characters" appearing, it's pretty doubtful that any of A New Hope's leads will show up in Rogue One (with the possible exception of a small set of cameos from Leia, C-3PO, and R2-D2 near the end of the movie). Mikkelsen is most likely referring to a few supporting characters from the Original Trilogy… and a little character named Darth Vader. Maybe Emperor Palpatine, too (since we did see the Imperial Guard in the first trailer), but nothing's certain.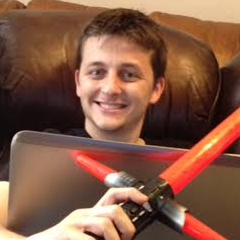 Grant has been a fan of Star Wars for as long as he can remember, having seen every movie on the big screen. When he's not hard at work with his college studies, he keeps himself busy by reporting on all kinds of Star Wars news for SWNN and general movie news on the sister site, Movie News Net. He served as a frequent commentator on SWNN's The Resistance Broadcast.