Actress Anna Brewster Reveals Her Most Difficult Moment Playing Bazine in TheForceAwakens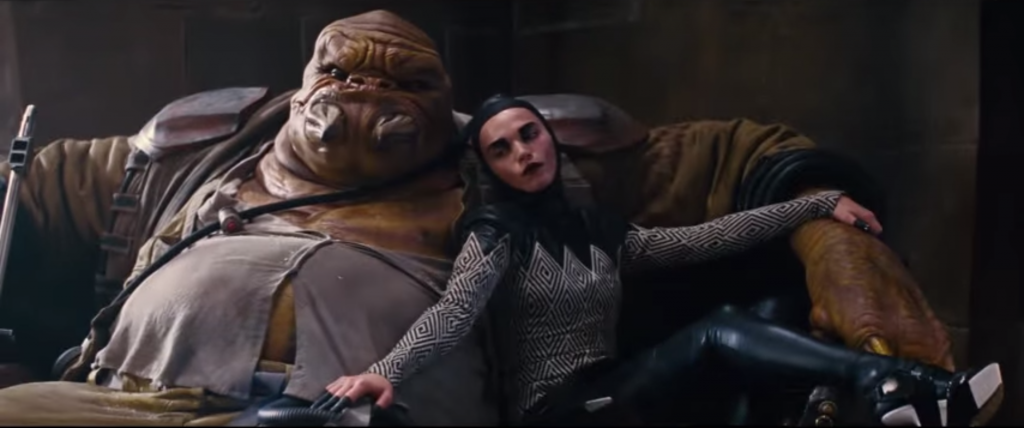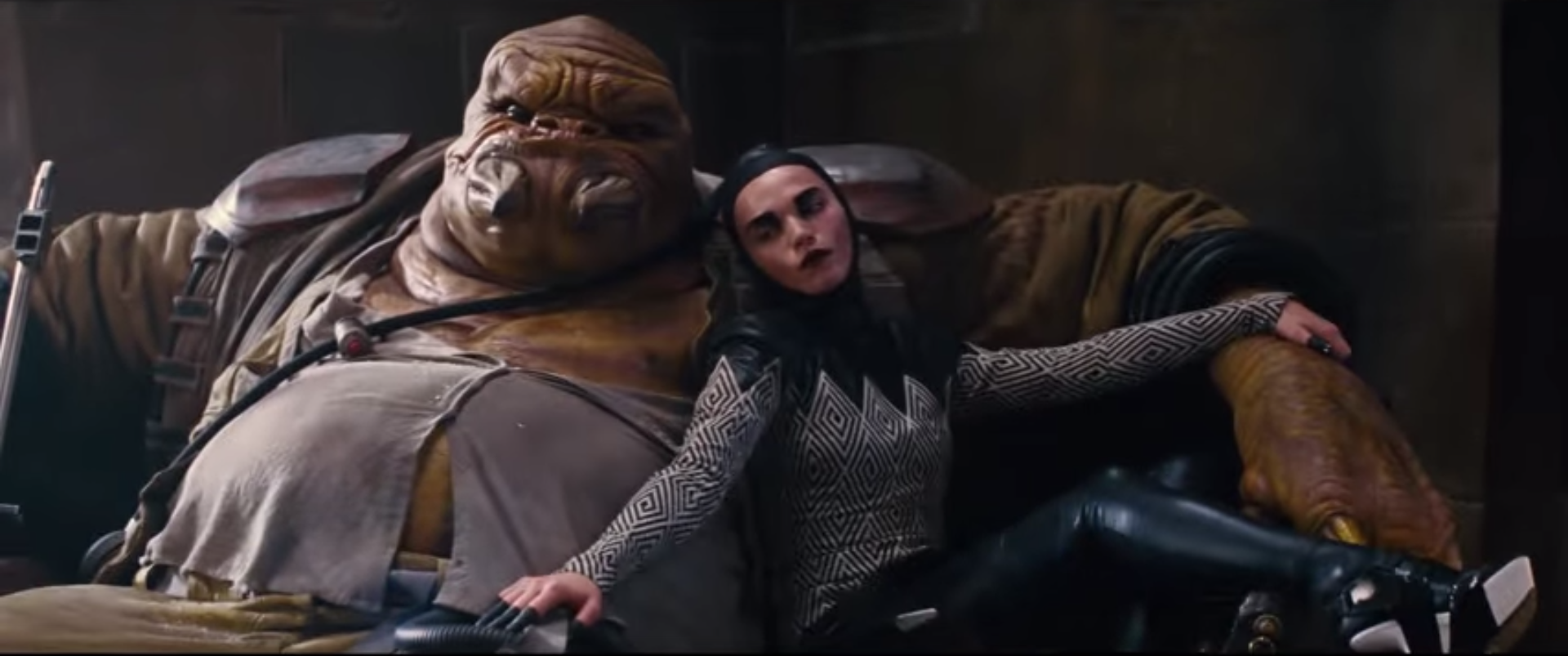 Actress Anna Brewster just revealed the most difficult acting moment of her role in Star Wars: The Force Awakens. Brewster, who portrayed Bazine Netal in the film, is a human female mercenary who informs the First Order of the presence of Rey and Finn in Maz Kanata's castle. The Actress recently told Tatler Magazine that she was scared of messing up in front of one Swashbuckling actor.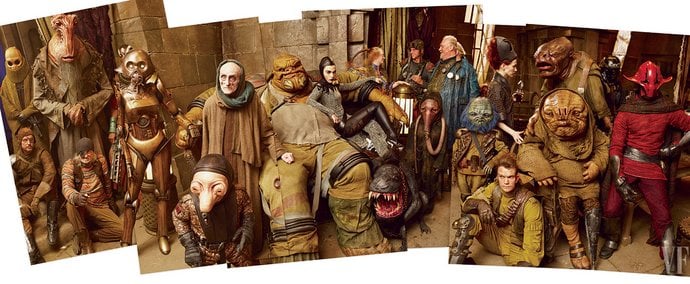 When the legendary Han Solo visits the backwater dive at Maz's Castle in 'The Force Awakens' it introduced a variety of new characters. One of the characters first seen in a Vanity Fair shoot resting comfortably on the belly of the giant Grumgarr is a spy known as Bazine Netal, played by Actress Anna Brewster. In her starring moment, Anna looks sultry and whispers in an alien language to a Jabba The Hutt-style intergalactic creature. The former model, originally from Moseley, Birmingham, told Tatler magazine that she had to make up an alien language for her role and that pressure got to her because she was afraid of messing up in front of Harrison Ford.
"There's nothing like having Harrison Ford lurking around [on set] to pile on the pressure." She said.
Brewster obviously kept her cool and delivered her improvised language flawlessly despite feeling nervous around Ford.
There's no word yet on whether the Bazine character will show up in future Star Wars films. However, you can find out more about the character in a short story called The Perfect Weapon – Journey to Star Wars: The Force Awakens ebook. You can find more information on the book in our review here.
Check back for more Star Wars news here at SWNN.
Source: Dailymail