SWNN Review: "The Perfect Weapon" by Delilah S. Dawson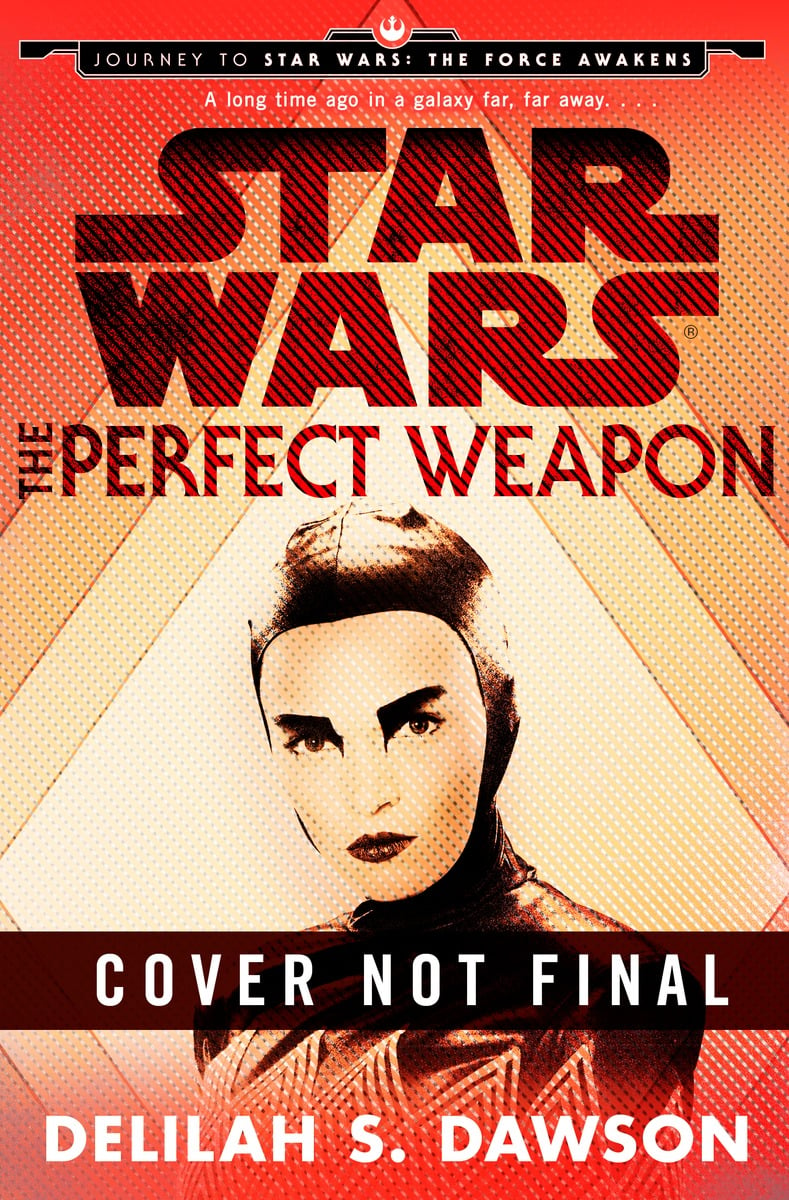 Meet Bazine Netal – a lethal mercenary, highly-trained in combat and espionage, a master of disguise, and the unlikely protagonist of the latest entry in the Journey to Star Wars: The Force Awakens publishing project, "The Perfect Weapon", an e-book short story by author Delilah S. Dawson that takes place shortly before the events of Star Wars: The Force Awakens.
Tasked by an anonymous client with a job to hunt down an ex-stormtrooper by the name of Jor Tribulus (TK-1472) and recover the mysterious package that he is holding, Bazine sets off on a journey full of espionage, suspense, and betrayal. When the mysterious client promises a compensation that will allow Bazine the freedom to never have to work again, she can't pass a deal like that up, even if she never really intends to quit working. Her mission takes her to her home planet, the desert world of Chaaktil, where she contacts her old mentor, Delphi Kloda, once Tasu Leech's number two man and described as follows:
"…the most terrifying slab of muscle ever to lead the Kanjiklub raids. After losing his leg and eye, Kloda couldn't prowl the space lanes anymore with the dignity he demanded, so he taught new kids how to break bones instead."
Kloda plucked Bazine from an orphanage at a young age and practically raised her, shaping her into the "perfect weapon" that she is today. After borrowing a ship from her old friend, and agreeing to take one of Kloda's students, an intelligent yet street-dumb Pantoran slicer by the name of Orri Tenro, along on her job as part of the deal to take the ship, she sets off to the moderate world of Vashka, the last known whereabouts of her target.
I'll spare you the full synopsis, so you can check this one out for yourself, and I definitely recommend that you do as part of your preparation for the film in December. Bazine is definitely an interesting character, with a cool backstory, and an even cooler skill set. From the moment this story opened in Suli's Cantina, to the final page, I was hooked and left wanting more of this new character. Who knew that this woman sitting on the lap of the giant alien in the Vanity Fair shoot would turn out to be so interesting?
She's obviously in the upcoming movie, but how big her role will be is hard to say. More than likely, she will just be a silent background character, who, in typical Star Wars expanded universe fashion, just so happens to have this amazing history and depth to her character that is fleshed out in other media. Star Wars novels and comics have always added such depth to minor characters from the films that otherwise may have gone unnoticed, and it's great to see that the new canon is continuing that trend. Afterall, what is Boba Fett without the EU works that made so many fall in love?
What I definitely think will have an impact on the new movie is whatever is in that silver briefcase that she is after. Although the contents are never revealed (which was disappointing if not unsurprising), it is definitely important, and will probably be revealed in The Force Awakens. Although we can't say for sure what was in that case, I think it's safe to say that whatever it is holding will be crucial to the film's plot. I speculate that the case contains none other than the lightsaber of Anakin Skywalker, that appears to be a MacGuffin of sorts in the film.

Even without the groundbreaking reveals that some may be wishing for, it follows the pattern of the other books released before it, by giving us just a little taste of whats to come without spoiling anything major. The 60 page e-book is well-written, evenly paced, and definitely worth the two dollars I paid for it. The only negative thing I can really say about this book is that it was too short, but that was kind of implied with it being a short story though, so you'll get no complaints here.
I really enjoyed Bazine as a character and the mystery surrounding her. Even though we know more about her now than any other new character from the film, I feel that there is still so much more to discover about her, and I hope she is explored in other mediums as well in future stories. Afterall, Bazine isn't even her real name.
I look forward to the other four short stories that will be released at the first of next week, and I hope that they are as good of a read as this little tale was. So check it out for yourself, and share your comments below or in the Cantina.
Jordan Pate is Co-Lead Editor and Senior Writer for Star Wars News Net, of which he is also a member of the book and comic review team. He loves all things Star Wars, but when he's not spending time in the galaxy far far away, he might be found in our own galaxy hanging out in Gotham City or at 1407 Graymalkin Lane, Salem Center, NY.