The New and Improved Millennium Falcon Featured in the Latest Issue of Fortune Magazine!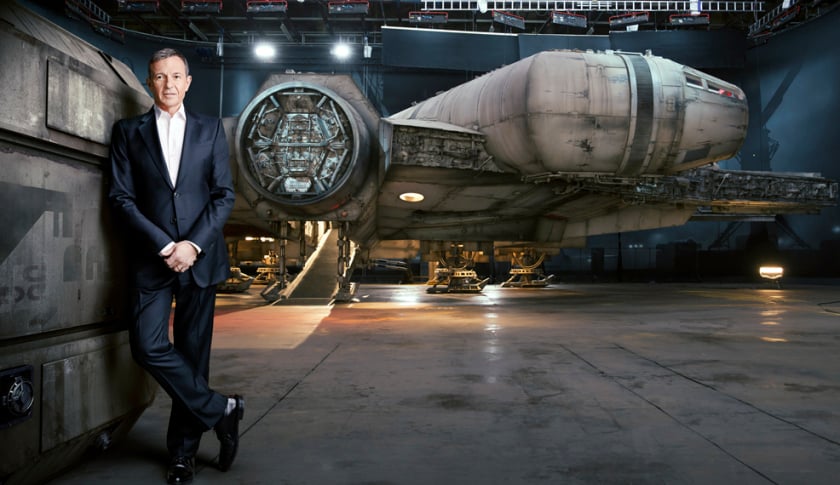 "Fortune" magazine is the first place people think to go to look for Star Wars: The Force Awakens news, right? Not really, but we'll tell you why you might want to pick up this month's issue after the hyperspace jump.
"Fortune" magazine is set to feature the Millennium Falcon in its January issue. The new shots of the Falcon were created specifically for Fortune magazine and include a special cover complete with the "new" radar dish. The magazine features an article about Disney CEO Bob Iger and how he has absorbed many of the greatest franchises and film production companies, Pixar & Lucasfilm Ltd. to name a couple, into the Disney conglomerate. In a first for the prestigious and highly regarded financial magazine Lucasfilm's Industrial Light and Magic created the featured photos specifically for the cover story:
As for the cover shot, Yannick Dusseault, visual effects art director for The Force Awakens, and his team gave Fortunesix options showing the Falcon in different ways. The resulting image required the custom rendering of ILM's computer generated Falcon. According to ILM, the fabled ship was rendered in wireframe form (a skeletal version) as well as a more layered "textured render," which were combined in Photoshop to create the final image.

 

The resulting cover is one Fortune founder Henry Luce probably couldn't have imagined over eight decades ago. But whether you read the story online or in print, the mashup of Iger and the iconic spacecraft is emblematic of the times: Like all entertainment companies, Disney, which has been around even longer than Fortune, has had to out-innovate itself time and time again. As the lines between technology and pretty much everything else blur, even cutting-edge ILM has had to constantly up its game. The updated Falcon—and our cover—is a testament to that evolution.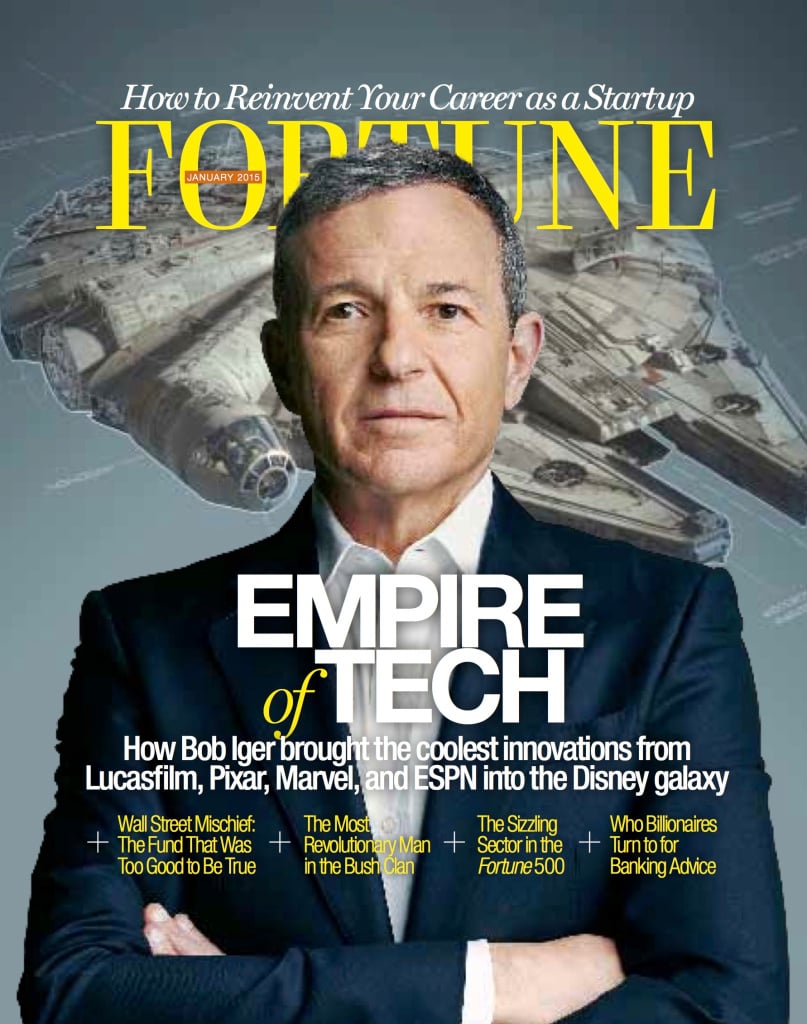 It is apropos that a Star Wars icon be featured on a magazine at the start of 2015 as it is a fitting way to kick off the year of Star Wars. And if you're a Star Wars collector, especially of ephemera, this is one magazine that you will surely want to add to your collection as this little oddity is likely the first printed look at the updated Millennium Falcon as it will soon appear in The Force Awakens.