UPDATE! Countdown: When to Expect the Full Star Wars: The Force Awakens Trailer Today! Kevin Smith Weighs in on the New Trailer.
Just for those who are not aware, the new trailer for Star Wars: The Force Awakens comes out tonight on ESPN during the halftime period of the New York Giants VS Philadelphia Eagles game. The game will run from 8:15-11:20 PM EST, so expect the trailer to arrive at about 9:45-9:55 PM EST. Since many people are confused with timezone, we've made a countdown clock below for the ease of all readers from around the world. If you miss it, don't worry – the trailer will go online shortly afterward.
The reason that Disney is waiting until the halftime period is that commercial breaks for NFL games are exactly one minute or two minutes in length; the game is split into 20 breaks in total that must be equal to either amount in order for the game to be considered "fair" for each team. From this, we can infer that the trailer is most likely longer than two minutes in length.
Movie tickets will go on sale as soon as the trailer ends in the United States – although some countries are selling theirs already.
Depending on the game, the premiere time might differ with +-30 minutes.
New @starwars#TheForceAwakens trailer tomorrow on @ESPNMondayNight 1/2time or at @ElCapitanThtre w/ #DisneyInfinitypic.twitter.com/mccAiPJQRK

— El Capitan Theatre (@ElCapitanThtre) October 18, 2015
UPDATE!
A small update while we wait for the trailer. Kevin Smith has seen the trailer and here's what he thinks about it (via Kenny Ritchie):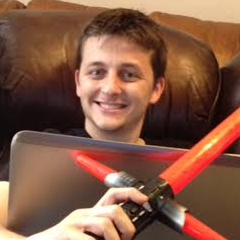 Grant has been a fan of Star Wars for as long as he can remember, having seen every movie on the big screen. When he's not hard at work with his college studies, he keeps himself busy by reporting on all kinds of Star Wars news for SWNN and general movie news on the sister site, Movie News Net. He served as a frequent commentator on SWNN's The Resistance Broadcast.